If you're looking for a small town with plenty of Southern hospitality, delicious Texan cuisine, and something to do every day of the week, Temple is your place! You'll be welcomed by friendly locals who will make sure you feel at home from the moment you arrive. Plus, there are tons of things to do in Temple, TX, that will keep everyone entertained. Without further ado, let's get started.
1. Lion's Junction Family Water Park
The Lion's Junction Water Park is a great destination if you're visiting Temple in the summer. The park has two three-story water slides and a zero-depth pool. There's a lazy river and a playground for kids. The park is only open in the summer months.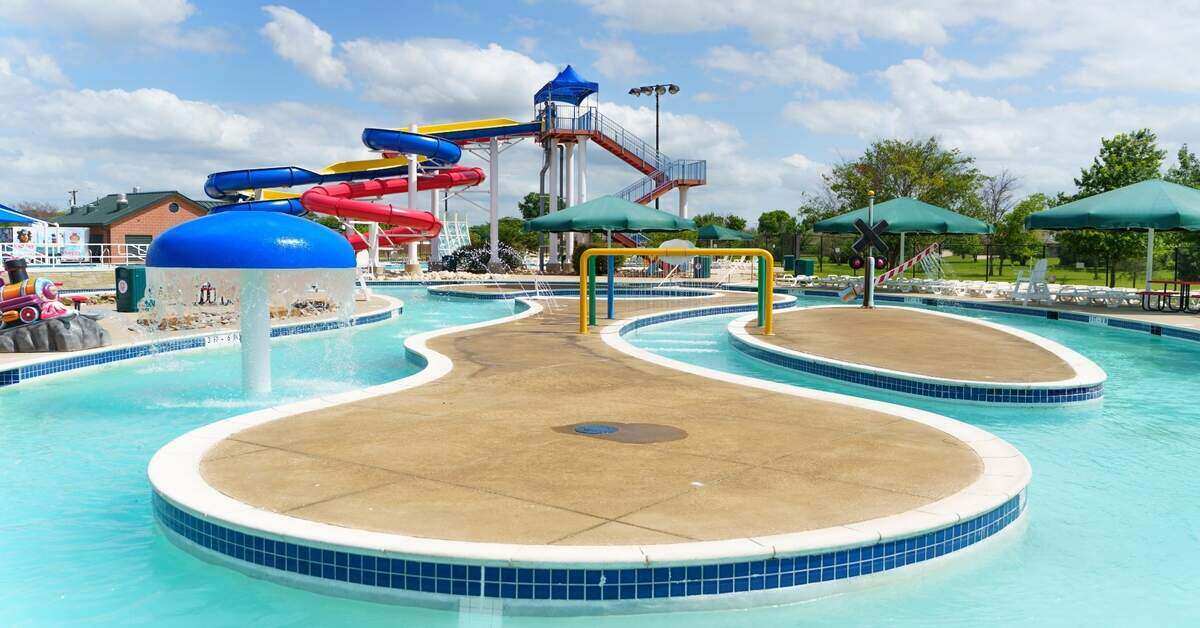 2. Visit Railroad and Heritage Museum
The Railroad & Heritage Museum focuses on the town's rail history starting in the early 20th century. The museum has memorabilia and equipment used during the railroad construction and exhibits explaining various subjects. The Santa Fe Depot constructed in 1911 houses the Railroad & Heritage Museum.
3. Temple Lake Park
The Temple Lake Park is found at The Little River and the Leon River junction. The park has a playground, showers, flush toilets, and a swim beach. You don't need a reservation to access the 60 picnic sites at Temple Lake Park. However, you need to make a reservation to use Temple Pavilion, a group shelter. Fishing and boating are popular activities at the lake. Also, you can hold events such as a barbeque party at this park.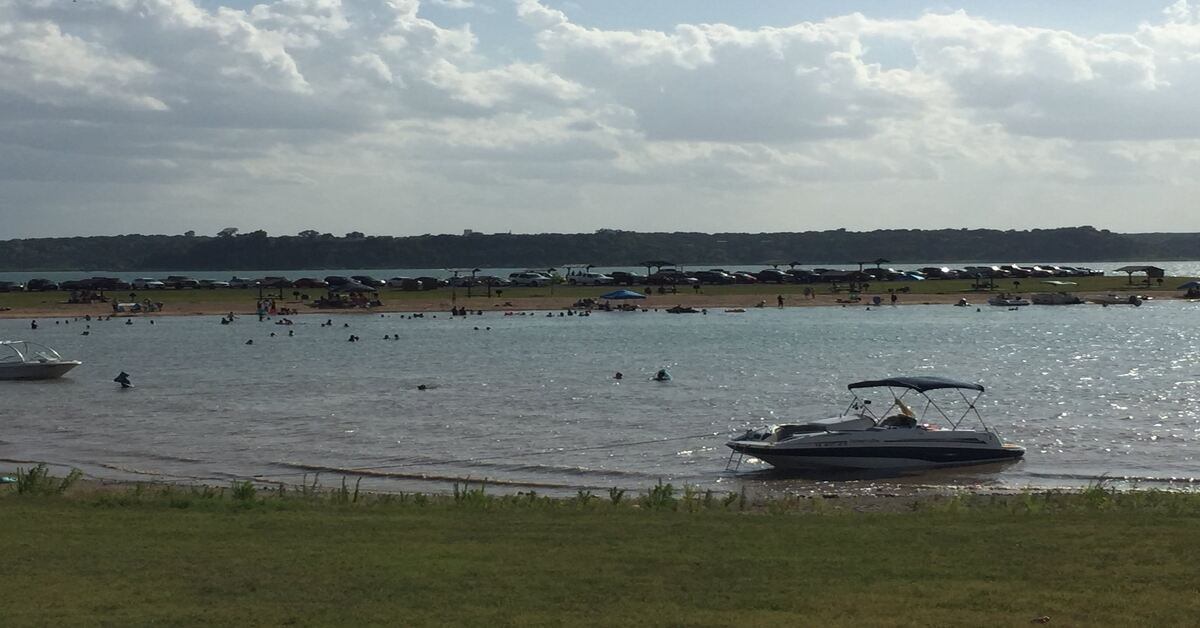 4. Friar Creek's Trail
Friar Creek's Trail is a popular hiking destination in Temple. The two-mile trail comprises two sections and allows you to enjoy the greenery. If hiking is not your thing, then bring a bike along and ride through the green fields as you enjoy the fresh air. Read this guide on how to get in shape for hiking.
5.  Sammons Golf Links
If you are a golf enthusiast, the 18-hole Sammons Golf Links with oak trees and rolling hills is the perfect place to be. The golf course is found on the northern side of Lake Polk and is usually open all year round.
6. Temple Symphony Orchestra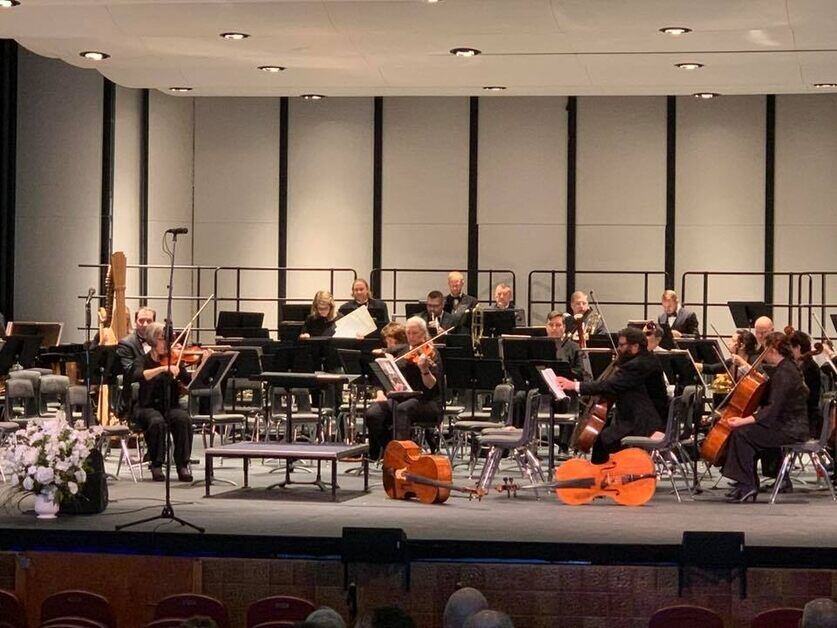 The Temple Symphony Orchestra is one of the town's foremost attractions. The Orchestra has been in operation for well over two decades and draws hundreds of visitors to the Mary Alice Marshall Performing Arts Center every month. The Orchestra has approximately 90 performers. In addition, there's a quartet that does concerts for musical education outreach in various schools in central Texas.
7. The Wilson House
The Historic Wilson House is one of the structures that showcase Temple's artistry. The home was built by the founder of Wilsonart company Ralph Wilson Snr in 1959. It was a private residence till 1972, after which the house was used to demonstrate the use of laminate in a home.
Most of the things inside the house are made of laminate. In 1988, the Wilson House was registered as a Historic Place and became a landmark in the state. The house was sold in 1991, but the new owner stills maintains the its original state. If you are an interior design or architecture enthusiast, you will enjoy the Historic Wilson House tours.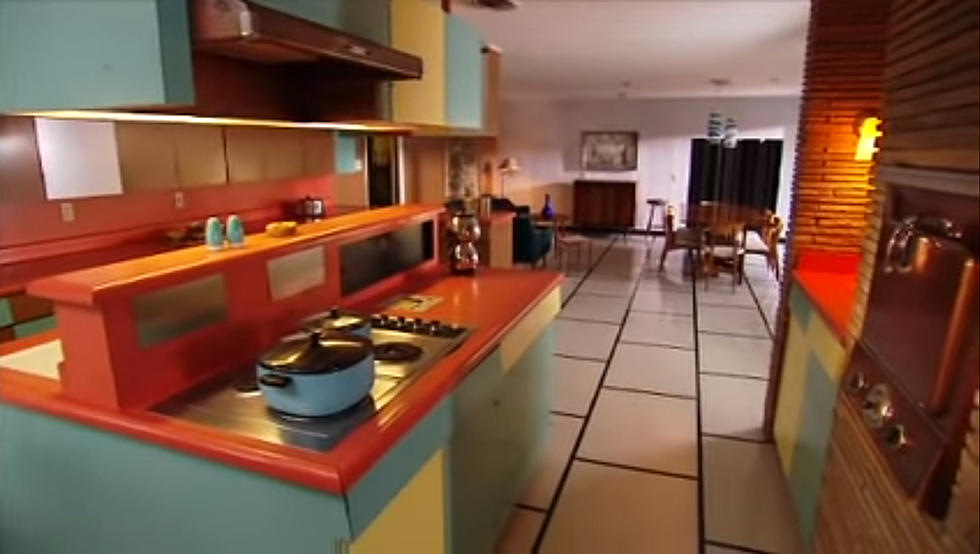 8. Pepper Creek Trail
Pepper Creek Trail is a paved route perfect for hikers, cyclists, and strollers. It has remarkable water features and bridges for pedestrians. The stone tables along the path are perfect for family picnics as you enjoy the stunning views around you. There's a hidden waterfall; in the trail which you may be interested in exploring. If you are in the town and want to relax while enjoying the fresh air, the Pepper Creek trail is the ideal spot.
9. Whistle Stop Park
Visiting the Whistle Stop Park is one of the best fun things to do in Temple, TX. This railroad-themed park offers a glimpse into Temple's significance in rail history. There are climbing walls, slides, rope bridges, swings, and other play equipment that your kids will love. You can relax with your family on the various shaded areas and benches inside the park. What's more, train tracks are near, so your kids will love seeing trains pass by.
Related: Best time to visit Acadia National Park
10. Visit the Hindu Temple of Central Texas
Established in 2001, the Hindu Temple is located deep inside Temple and comprises a cultural arts performance center, a temple with Hindu deities, and an academic center. Also, there's a dining hall where multiple events are held. The temple's structure is a product of South Indian and North Indian architecture. Yoga and Bhagavad Gita classes are hosted here. The temple usually carries out philanthropic activities such as giving food to the less fortunate in society.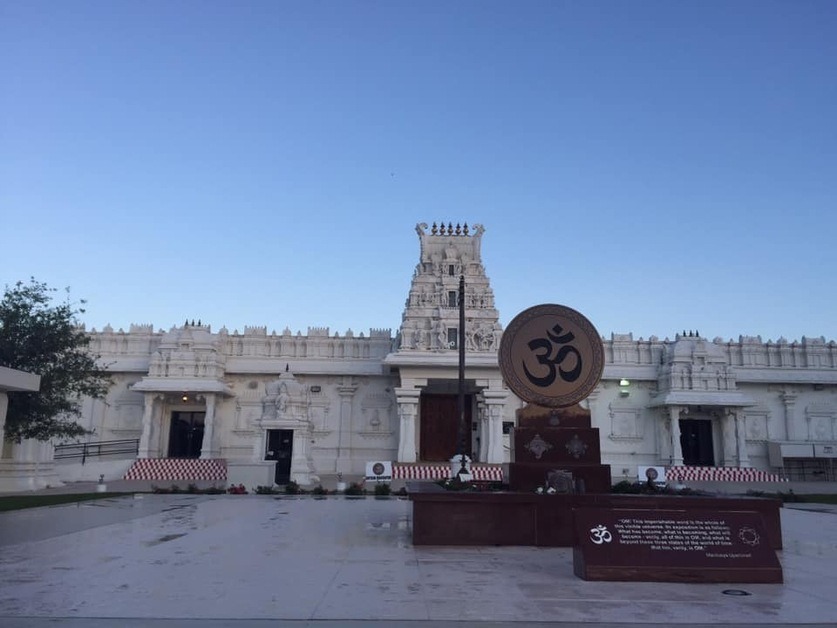 11. Spare Time Texas
Just as the name suggests, this is a great place to enjoy your free time. You can visit during any time of the day, but it's best to go at night when the neon lights and other lighting effects give the facility a surreal look. There are various sports you can play with your family and friends such as laser tag, bowling and arcade. Also, this can be the perfect venue to host business meetings and birthday parties.
12.  Ferguson Park
This is another awesome spot for family outings. Ferguson Park covers an area of 10 acres and is surrounded by trees. The park provides a grilling zone, a top-quality picnic pavilion, baseball fields, and a playground.
13. Miller Springs Nature Center
The Miller Springs Center is another excellent place to visit in Temple, TX. It is located between the Leon River and Belton Dam and spans an area of 260 acres. There are no entrance fees to the center, so you don't have to worry about not affording it.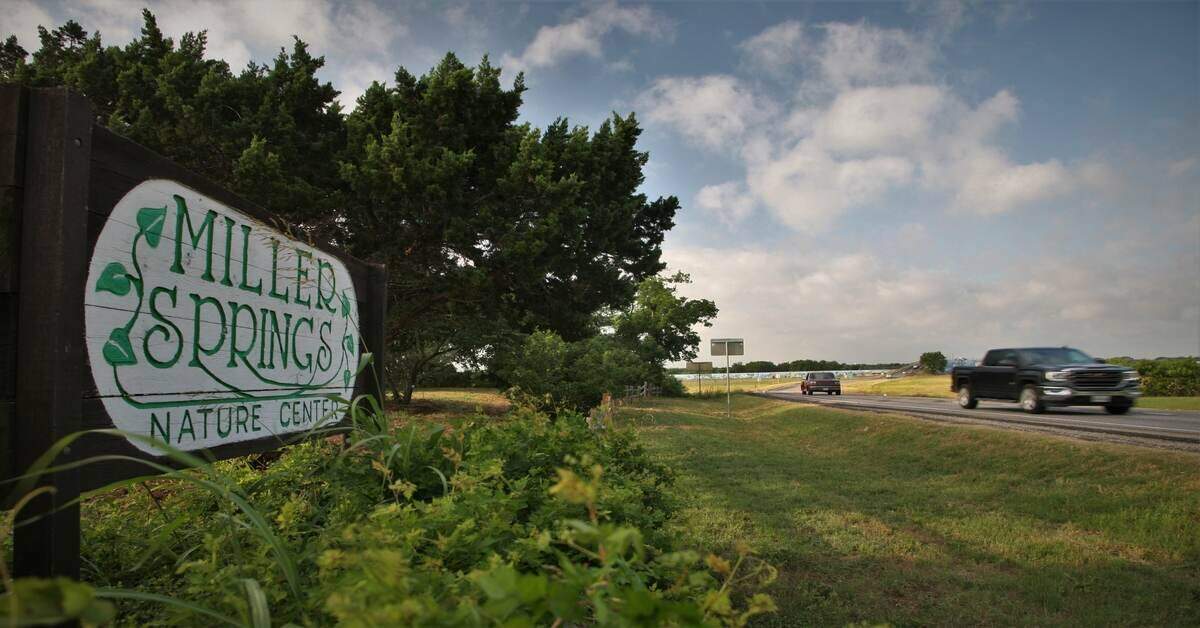 It's usually open from 8 am till evening, and you can enjoy activities like jogging, picnicking, hiking, rock climbing, mountain biking, and fishing. The center's scenic natural environment is fantastic for anyone who wants to enjoy a peaceful time away from the hustle and bustle of urban centers. Note that there are no guided tours, so you will have to explore the place by yourself.
14. The Leona Park
If you're a boating enthusiast, Leona Park is a great place to visit. The park has a two-lane boat ramp and a courtesy dock. You can boat during the day, and access is free. For those visiting with vehicles, there is a parking lot. Further, you will find amenities like restrooms and a convenience store.
15. 3 Texans Winery
For wine lovers, the 3 Texans Winery is a must-visit. Visit the Winery's vineyards as you enjoy a tasty blend of wine. The Winery provides the ultimate wine tasting experience and allows you to purchase various brands of wine at great prices. Several events are held here every year, so you can visit during one of the events with friends and enjoy sipping good quality wine.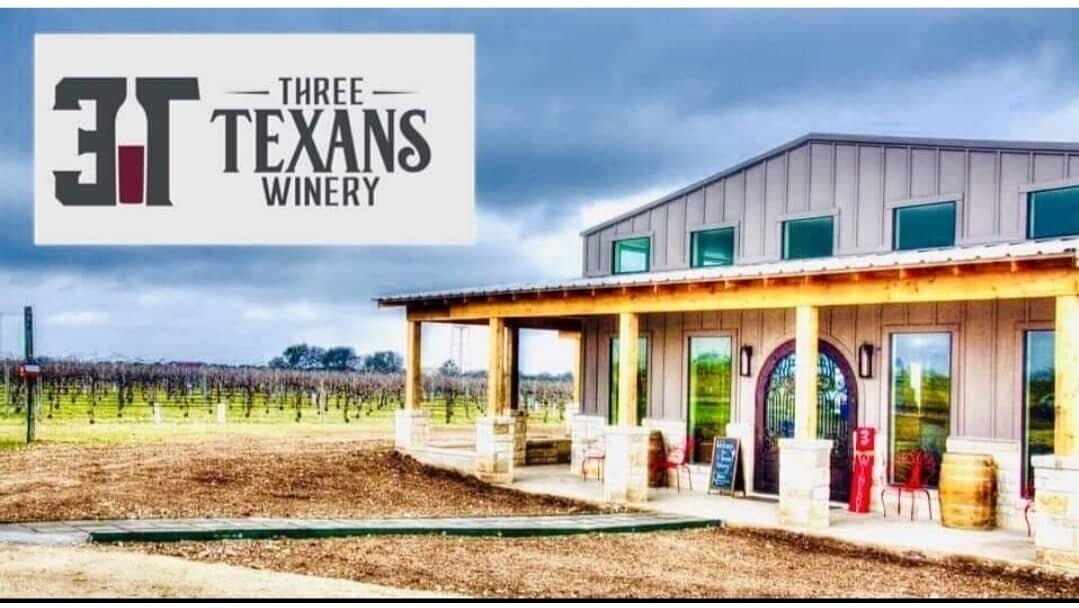 16. Central Texas Bark Park
If you bring along your furry friend to Temple, the Central Texas Bark Park is a place you should visit. There are lawns, paved paths, and seats at the back to let you relax as you let your dog play around. In addition, the dog park has fenced areas for dogs of various sizes, so you can always find one that suits your pet.
17. Dynasty Chinese Restaurant
For those who like or would love to try Chinese cuisine, go to the Dynasty Chinese Restaurant. The restaurant was opened in 1991 and was one of the pioneer Chinese eateries in Temple. The restaurant is normally open all days of the week so you can enjoy your lunch and dinner here. Dynasty offers treats like the renowned General Tso's Chicken.
18. Czech Heritage Museum & Genealogical Center
Like most parts of America, Texas's population is made up of people from various parts of the globe. Immigrants from the Czech Republic arrived in Texas from the mid-19th century to the early 20th century.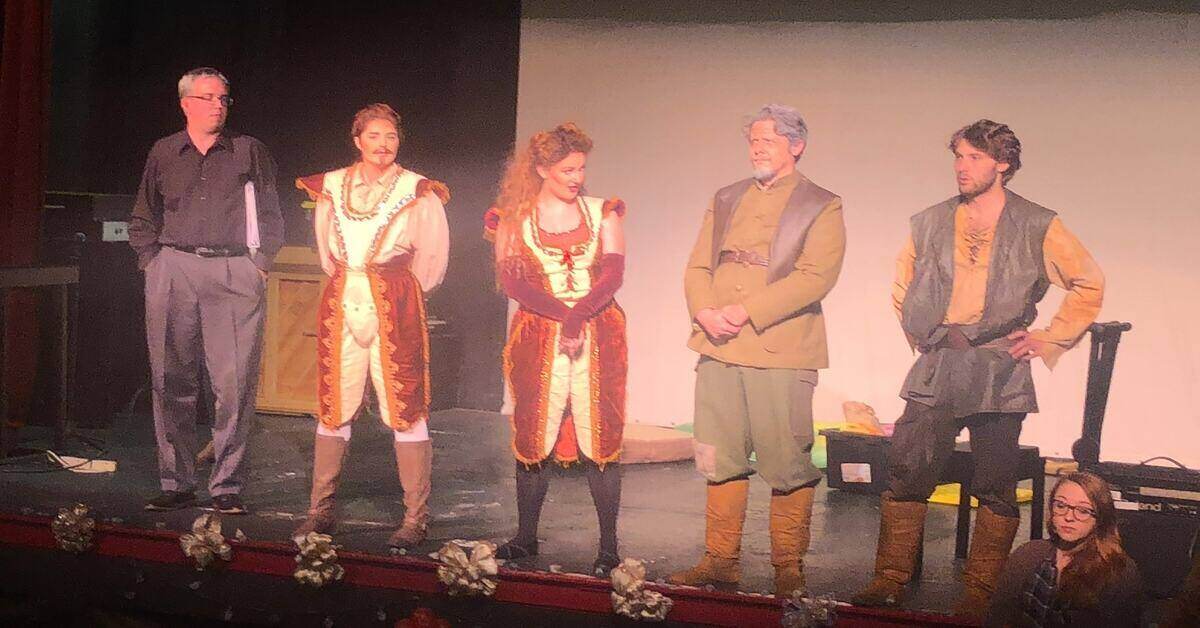 The museum is in the central business district and is housed in a building constructed in 1931. It provides Czech-inspired craft classes and language seminars. You will find documents, photos, and artifacts that cover the Czech culture in Texas and across the United States in the museum.
19. Temple Civic Theater
The Temple Civic Theater is a community-based performing arts facility that holds musicals and plays all year round. The non-profit organization was established in 1965 and was originally referred to as Old Central Players. The theater operated under the Cultural Activities Center until 1974, when it became independent.
The facility covers an area of 11,000 square feet and comprises a costume shop, a 228 seat capacity auditorium, a scene shop, restrooms, dressing rooms, offices, classrooms, and a kitchen. The Temple Civic Theater has a youth program, and you can access tickets to musicals and plays through their official website.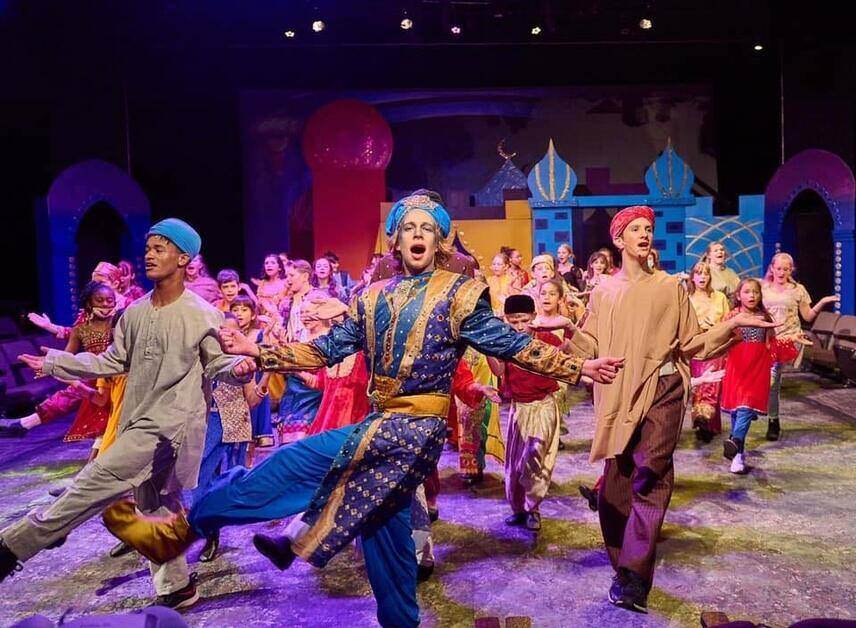 20. Bell County Museum
The Bell County Museum in Belton near Temple is worth visiting. It explains the area's lifestyle dating back more than two centuries before. Permanent artifacts include a fully restored cabin from the 1850s and the Chisholm Trail Monument, which details the state's early years. You may be interested in some of the museum's events, such as guided archeological digs.
21. Wings Pizza N Things
Wondering where to grab a bite once you arrive at Temple? Wings Pizza N Things is an awesome place. You will love the delicious pizza and wings that the restaurant serves. The eatery was opened in 2006 and also offers delicacies such as shrimp, burgers, beer, salads, appetizers, and wraps. The facility has multiple screens so you can enjoy your favorite game as you fill your stomach. Wings Pizza N Things is normally open all year round and is family-friendly.
Temple, TX Weather
Let's take a look at Temple, TX weather during the four seasons:
Winter (December to February) – The highs range between 57.8°F (14.3°C) and 68.9°F (20.5°C). It snows or rains once or twice per month. The cold weather keeps away most visitors.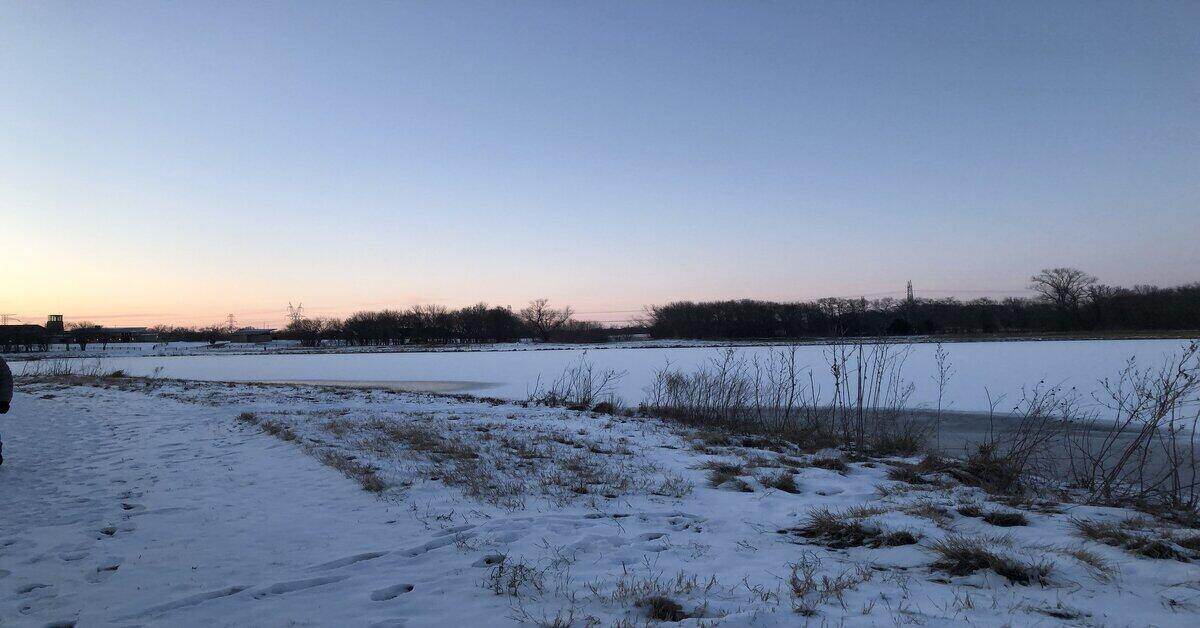 Spring (March to May) – The highs range from  67.1°F (19.5°C) to 90.4°F (32.4°C), and temperatures become warmer towards the end. Spring is the busiest season in Temple, so brace yourself for high accommodation rates. It rains only three to four times on average.
Summer (June to August) – Temperatures reach 100.4°F (38°C) in August, the warmest time of the year at Temple, TX. The warm weather makes it the second busiest season in the town. Summer months in Temple experience between one to three days of precipitation on average.
Fall (September to November) – The highs range from 65.9°F (18.8°C) and 94.4°F (34.7°C). It snows or rains about two to three times per month in fall. Most people don't visit during this time of the year, so plan your trip for October if you're looking to avoid crowds.
Best months for various things in Temple, TX
The best time to visit Temple, TX, is September-November and March-May. These months provide the ideal weather for tourists.
With an average high of 14°C (58°F), January is the coldest month in Temple.
The driest month is July.
The sunniest month is July.
The wettest month is May so if you don't like precipitation, avoid visiting during this month.
All in all, Temple is a great place to visit anytime! However, it's worth noting that the spring and summer months can get extremely hot. Be sure to bring plenty of water if you spend the day out there hiking or enjoying other outdoor activities. If you want to escape the heat, try coming in early fall or late winter for an enjoyable time.
Whether you are looking for an adventure or just want to relax in the sun, there are a ton of interesting things to do in Temple, TX. If you've never gone to Temple, now is the perfect time to visit. If you have been to this beautiful town, let us know about your experience in the comments section!