Many people like spending their free time in the great outdoors. You probably know a family member or friend who's into hiking, camping, mountain climbing, road tripping, or backpacking. In this post, we will look at the best gifts for outdoor lovers in 2021.
Finding the best products to gift outdoorsy people can be difficult. You can't just get them a random present. It would be best to go for something that will help them enjoy their hobbies more.
And the good thing is, most of these items are affordable and accessible. Without further ado, let's look at some gift ideas for outdoor lovers.
Unique Gifts for Outdoor Lovers
Helmet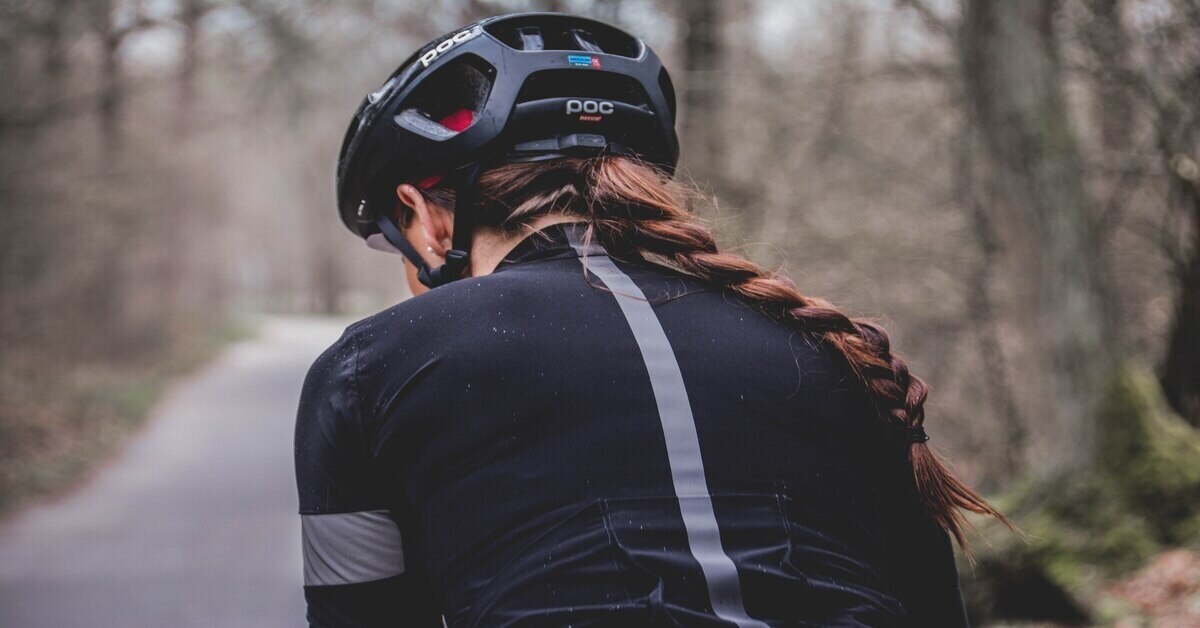 A helmet is useful in outdoor activities such as biking and rock climbing. A serious head injury can affect someone for many years and may even cause death. Therefore, a helmet would be the perfect gift to keep your loved one safe. Note that there are helmets for the numerous outdoor activities so, find a suitable one.
Clothesline
A clothesline is just as important as other items that people who love going outdoors stash in their backpacks. Most of these people are minimalist, so they will only pack a few clothes when going out.
The chances of having no clean clothes to wear after three days or so are high. It can be difficult to find the right place to hang clothes after washing. Rocks and trees aren't the best places to dry your clothes. A good clothesline ensures they won't have to wait too long for your clothes to dry. Note that these clotheslines can also be used in hotel bathrooms.
A Sand-free Beach Mat
A Sandlite mat is an ideal gift for camping in sandy areas or places with a lot of dust. It is made of a layered weave that allows sand, dust, and dirt to fall through without coming back up. This way, you will significantly reduce the amount of dirt that gets into your tent.
Besides keeping your tent clean, this durable military-grade mat can be used for stretching, picnicking, and exercising.
Headlamps
Every outdoorsy person needs a headlamp. Unlike flashlights, headlamps are hands-free and come in handy during an overnight hike or when darkness finds one outdoors. When you are hiking at night with kids, the best form of illumination for them would be a headlamp. Headlamps are comfortable and lightweight and make great gifts.
Trekking Poles
On uneven terrain, hikers, campers, and backpackers are prone to falling. One of the best ways to improve one's balance is the use of trekking poles. Hiking poles also take the stress off a person's legs, especially if the backpack is heavy. They also provide support when going downhill. Check out more benefits of trekking poles.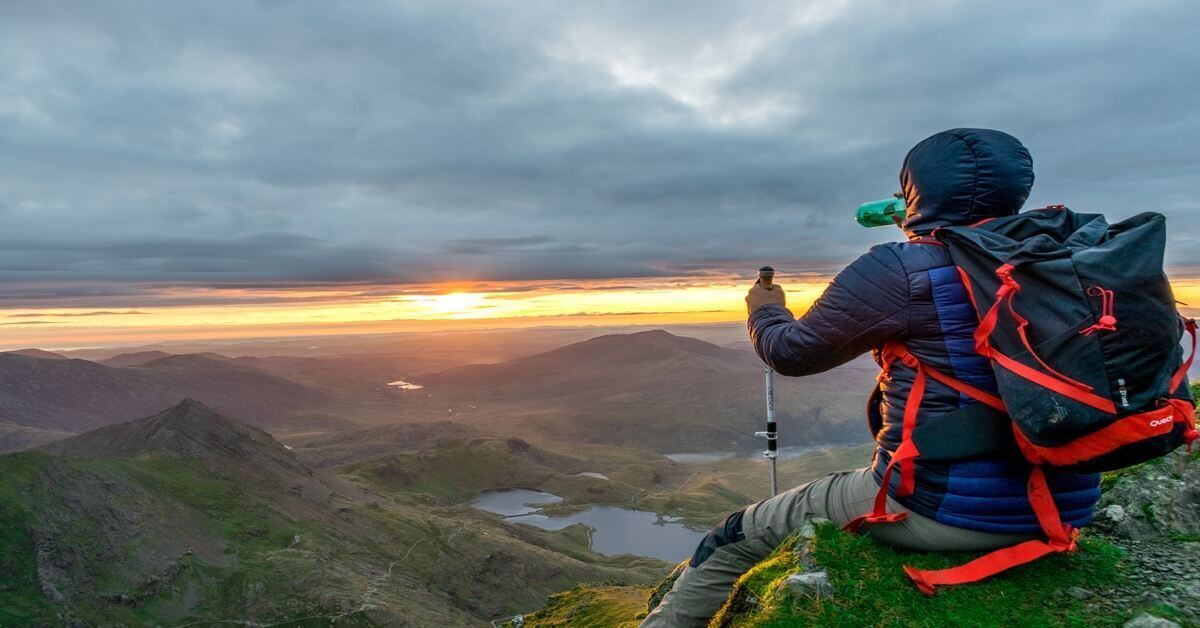 A Backpack
Hikers need backpacks they can walk with for long distances without feeling any discomfort or fatigue. If your loved one still uses conventional backpacks, then it's time to get them a proper hiking backpack. The MAXTOP 40L Lightweight Packable Backpack for Traveling & Hiking is the perfect choice.
It has enough space to carry all the gear you need for your hike. Made from nylon fabric, it is durable and water-resistant and does not put stress on the shoulder as the straps are breathable. You can adjust the length of the shoulder straps.
This backpack is suitable for outdoor activities such as camping, travel, vacation, day hikers, and day trips. What's more, it can be used by both men and women.
A Double Sleeping Bag
This is a great gift idea for people who normally go camping or hiking in pairs. Note that this double sleeping bag can be detached to make two separate sleeping bags. Made of water-resistant 210T Polyester, it provides comfort and can be used for many years.
A lightweight Outdoor Chair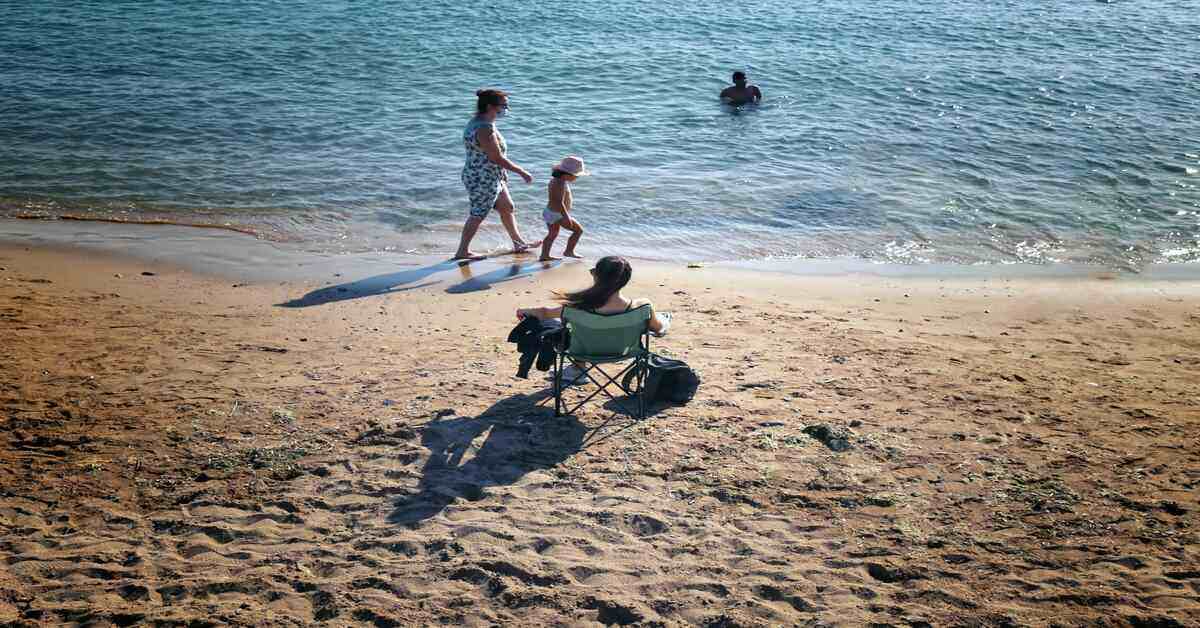 Many outdoorsy people like spending their time surrounded by greenery, enjoying the sights and sounds of nature. They can do this in style when you get them a lightweight, breathable, and portable camp chair. The heavy-duty chair is designed to provide maximum comfort.
Solar String Lights
Lighting can be a huge problem when camping at night. If you want to go to the toilet, finding a flashlight in the darkness can take you several minutes. Lighting your traditional lantern using matches can also be annoying. One can avoid all these troubles by using MPOWERED Luci string lights.
Solar string lights have a couple of advantages. First, unlike LED lanterns, they do not need batteries; they only need solar energy. Alternatively, you can charge them via USB. Secondly, they are powerful, portable, and have hanging clips, so you can easily hang them in or outside your tent.
They are also lightweight and durable. Moreover, you can use these solar string lights to charge devices like mobile phones and tablets.
Packing Cubes
When going out, some people pack everything in one big suitcase or backpack. This can make it difficult to retrieve some items. For example, it would be easier to set up a tent if you have your tent equipment in a separate packing cube.
Packing cubes enables one to be organized when packing. They come in a variety of sizes and colors. So you can always find a few with your loved one's favorite colors. Packing cubes are durable and water-resistant and allow one to pack more gear when going out.
A Top-Quality Compass
A good compass is an asset, especially for people who like venturing out into the wilderness. It makes navigation easier, even in places where one has never been to. And don't just get any compass that points north because all do that.
The best out there is the Lensatic Sighting Camo Compass that has high accuracy and is shake-proof and waterproof. Perhaps one of its best features is its construction – it can survive all kinds of weather, and things like mud and dust won't affect its performance.
The compass is also portable, and you can place it in your day pack or hang it around your neck. Some of its functions include positioning identification, azimuth measurement, and directional navigation.
A Pair of Sunglasses
On a clear day, the sunlight's glare can be irritating, especially when moving towards the sun's direction. Using sunglasses is a great way to avoid the glaring light when walking, biking, or driving.
Polarized Sunglasses are a great choice to keep any outdoor enthusiast's eyes protected. They come in a wide array of prices and styles, so you can always find the right pair.
Food
You probably never had this in mind! People usually use up a lot of energy when engaging in hobbies such as hiking and fishing. They need food to keep their energy levels up. Buy the outdoor lovers in your life snacks such as peanut butter, apples, trail mix, and dried fruit.
A Potty Trowel
Most trails don't have toilets, which means hikers and backpackers have to do their businesses on the ground. A trowel can help them cover everything up quickly and be on their way. The Deuce(R) Ultralight Backpacking Potty Trowel is affordable and lightweight. Its design makes the process of digging a hole and covering it up effortless.
A Water Bottle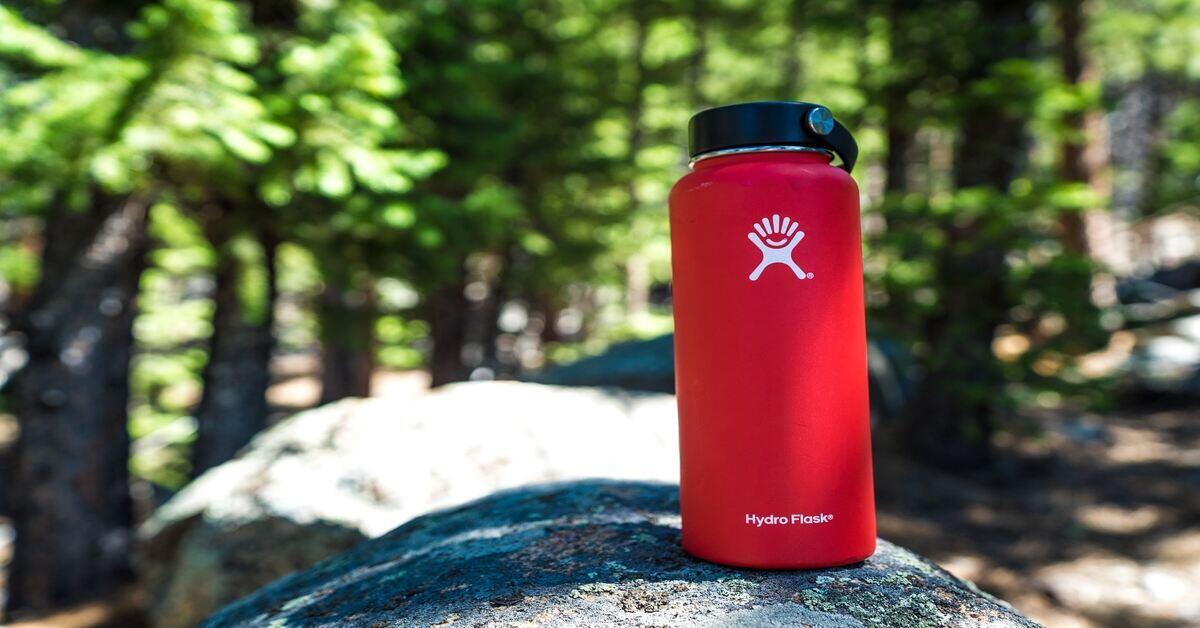 When engaging in biking and hiking activities, a person tends to dehydrate quickly, reducing energy levels. By carrying the own water, outdoor lovers can stay hydrated and enjoy their time outdoors. Get your loved one a Hydro Flask water bottle, so they always have water to quench their thirst.  The flask keeps water hot for 6 hours and cold for 24 hours, so it is all-weather.
Sunscreen
Being in the outdoors for extended periods exposes one's skin to the sun's harmful ultraviolet radiation. It could cause inflammation, reddening, or in some cases peeling of the skin. Thus, using sunscreen to protect your skin is vital. I recommend the Sun Bum sunscreen, which is reef-friendly, oil-free, and water-friendly.
Garmin InReach Mini
If an outdoor enthusiast gets lost in the backcountry, it may take long for them to get their bearings. This is why the Garmin InReach Mini is one of the best gifts for campers, backpackers, and hikers.
This handheld device can send SOS signals, track your location, and allows two-way messaging. Remember, you will need a satellite subscription to exchange texts beyond cellular range with an InReach device, email, or cell phone. This rugged device can withstand dirt, splashes, and snow. Apart from that, it has an inbuilt rechargeable lithium battery that can last around 50 hours.
A Quick‐Dry Towel
A towel is an essential item for outdoorsy people. If it's hot, one can use quick-dry towels to wipe off sweat. It also comes in handy when you come across a pool on the trail and need to take a dip.
Youphoria Outdoors Towels ate the perfect choice. The microfiber towel is super absorbent and dries up ten times faster than regular cotton towels. Moreover, they are lightweight and won't take up a lot of space in your daypack.
Hiking Boots
This is one of the best gifts you can get for an outdoor lover. Avid hikers and backpackers usually spend a lot of time walking. Hiking boots have improved grip suitable for uneven terrains with things like small rocks and roots. This way, one can prevent falls caused by footwear with poor traction.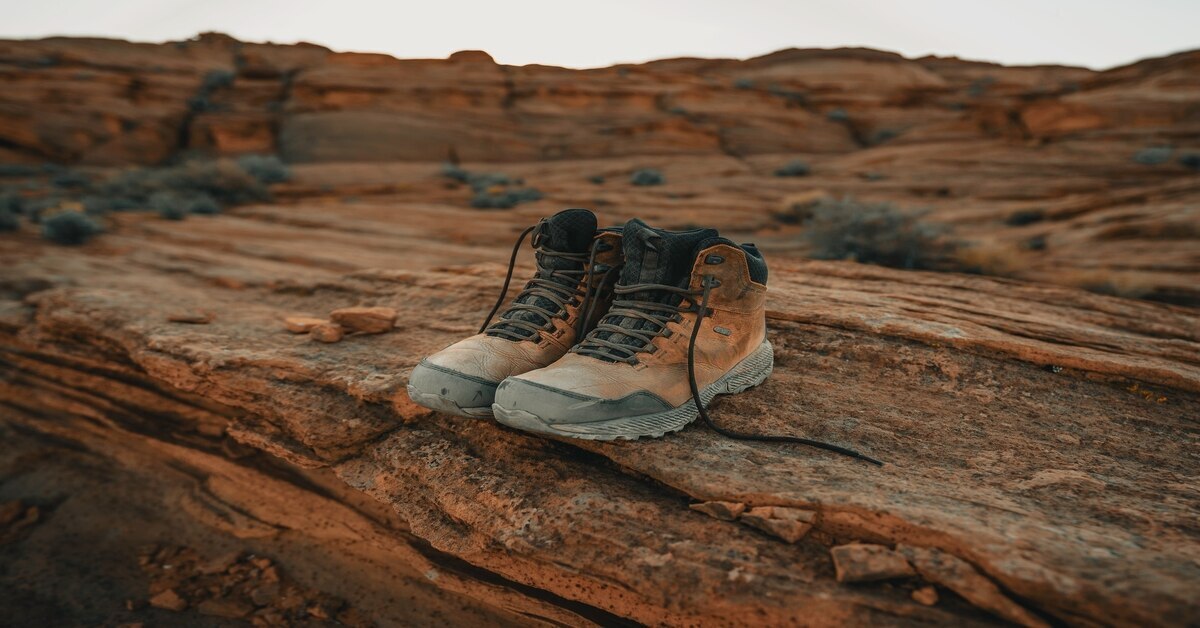 Hiking boots are comfortable and can help prevent blisters. They are made of tough materials that can withstand harsh conditions and are waterproof. There are hiking shoes for men, women, and kids, so you can always find the best pair for your loved ones.
Day Pack Cover
Getting a day pack may not be enough. You can go the extra mile and buy an outdoor enthusiast a backpack cover. The Joy Walker Waterproof Backpack Rain Cover will protect your backpack from rain, fog, snow, and water. It has a buckle strap that keeps it from sliding off and a rip-resistant fabric that keeps a backpack safe from dirt, sand, and scratches.
GearTOP Fishing Hat and Safari Cap
GearTOP Fishing Hat and Safari Cap for men and women can be used for numerous outdoor activities. So you can wear it if you are hiking in the mountains, fishing, gardening, or taking a leisurely walk at a park.
It comes with an adjustable drawstring that ensures the hat remains steady as you engage in an activity. The wide brim will protect your head and face from the sun's heat. Aside from that, the GearTOP hat is lightweight, meaning you can carry it every time you go out.
Mens Hiking Socks
The Time May Tell Mens Merino Wool Hiking Cushion Socks comprises 80% merino wool and is designed to keep feet warm and comfortable. Being stretchy and easy to put on, they make a great pick for a gift for your loved ones.
A Beanie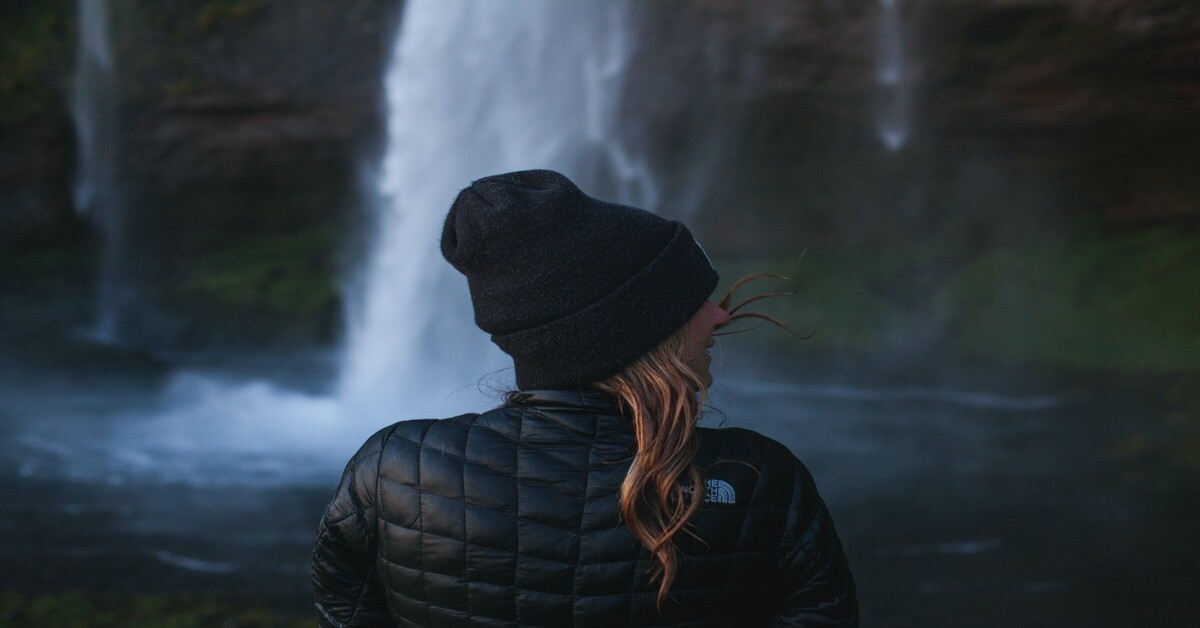 For outdoor enthusiasts going out in windy/cold weather, a beanie makes a great present. Beanies keep your head warm and are comfortable. They're also stylish, and you can choose from a wide array of colors. Check out NEFF's beanies.
A Pair of Binoculars
Out in the backcountry or parks, you will encounter wildlife rarely seen in urban centers or residential areas. If an outdoorsy person loves watching wildlife, then a pair of binoculars would make a great gift.
The SkyGenius 10 x 50 Powerful Binoculars for Adults is perfect for activities like hunting, bird watching, and sports events. It has numerous awesome features that ensure better image contrast, quality, and brightness. It is ideal for fast-moving objects.
LifeStraw Personal Water Filter
When hiking or camping in the wilderness, it's impossible to carry enough water in your backpack because of the weight. With the LifeStraw Personal Water Filter, you never have to worry about running out of water when camping, traveling, and hiking.
If well-maintained, this water filter gives you 1000 gallons (around 4,000 liters) of clean water. Its microfiltration membrane gets rid of 99.99% bacteria such as salmonella and parasites like cryptosporidium. So if you are constantly camping or hiking in the backcountry, you will have no problem drinking from streams, lakes, or rivers.
Shopping for the right presents for your outdoor enthusiast during events like birthdays or Christmas can be challenging. I hope the above gifts for outdoor lovers ideas will help you find the perfect present. Do you have other gift ideas we have not mentioned in the article? Let us know in the comments section!