Not many things beat a walk on the beach with your loved one, a romantic candlelit dinner, or a night in the theater enjoying a romantic movie. Unless that thing is hiking. Hiking enables couples to explore the wilderness together and encourage each other as they take on easy, moderate, and difficult trails. All while enjoying the fresh air and marveling at the beauty of nature. But lets' face it, part of the reason why you are hiking with your loved one is so you can capture the beautiful moments and post them on your social media platforms or blog.
A great picture is never complete without a good caption. In this post, we will look at unique hiking quotes for lovers that will match your perfectly taken photos.
Cute Hiking Quotes For Couples
"Let's explore the world together."
"Happiness is going with your loved one on a day hike."
"Together, we can conquer the mountains."
"You can handle any type of trail if you have the right person beside you."
"This is where our journey started"
Related: Epic Hiking Captions for Instagram
"Let's take this path together."
"A day hiking with you is the perfect day for me."
"And we finally arrived at the Island of love."
"I can go anywhere with you."
"Surrounded by nature's beauty, but I can't take my eyes off you."
"What makes us special? We always stick with each other till the end."
"The best gift you can give your loved one is a lifetime of adventures."
"Feeling uninspired? Plan a hike with a loved one today."
"We have the whole world before us."
" Feels good to have a person who cares about you in the middle of nowhere."
Related: Best Gloves For Hiking
    16. "Just you, me, and the fresh air"
    17. "We wouldn't trade these moments for anything."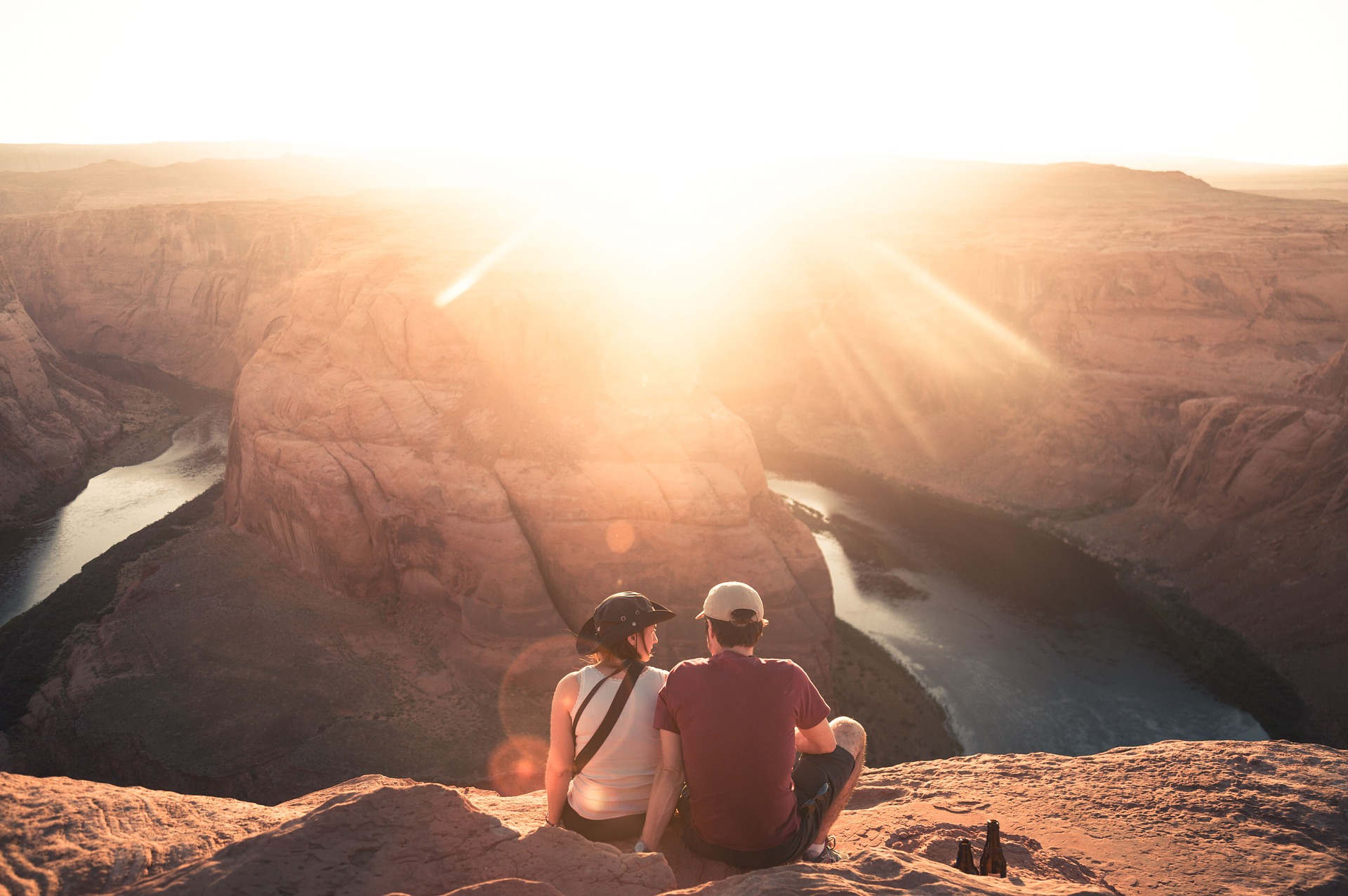 18. "I would like us to weather the storms of life together as we handle the toughest trails."
   19. "I have hiked far and wide but never found someone like you."
   20. "Nothing beats spending such moments with you."
Memorable Hiking Quotes for Outdoorsy Couples
"The birds were singing us the loveliest love songs."
"Love on the trails."
"At a place where nothing else matters but us."
"Hearing your footsteps as you walk is enough to keep me going."
"A hiking partner is all you need to handle even the toughest of trails."
"We like going to places where the Wi-Fi is weak, but love is stronger."
"We'd rather do sunrises and chill instead of Netflix and Chill."
Getting to the top is gonna be a daunting task. But with you beside me, nothing is impossible."
"The beauty of watching the sunset beyond the mountains with your loved one by your side."
Related: Hilarious Hiking Puns For Your Social Media Posts
"I can climb the mountains with you."
"Don't you ever leaf me"
"Let us step into the night and pursue that flighty temptress, adventure." ― J.K. Rowling
"The best views usually come after the toughest climbs."
"Selfie with bae in the mountains"
"An awesome day to go out with my better half."
"Feeling like Adam and Eve"
"We have come so far together; we'll never leaf each other"
"Nothing makes me happier than a gush of fresh air and hearing my partner's breaths."
"May the forest be with us."
Romantic Hiking Quotes For Lovers
"Another day, another hike with him/her"
"With him/her/partners name, there is no mountain I cannot climb."
"Why do you go away? So that you can come back. So that you can see the place you came from with new eyes and extra colors. And the people there see you differently, too. Coming back to where you started is not the same as never leaving." ― Terry Pratchet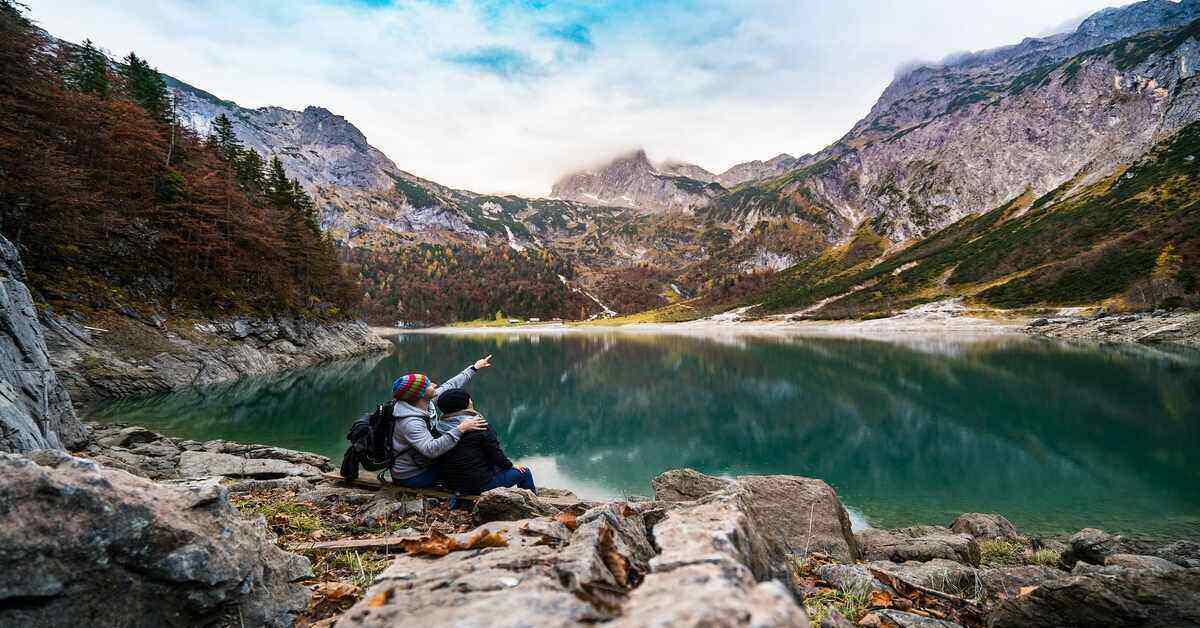 "I always feel safe in the wild with you by my side."
"You are my rock."
"We have arrived at the river of love."
"Adventure may hurt you, but monotony will kill you." — Marcus Purvis
"A journey of a thousand miles must begin with a single step." ― Lao Tzu
Awesome Hiking Quotes For Couples
"If you're twenty-two, physically fit, hungry to learn and be better, I urge you to travel – as far and as widely as possible. Sleep on floors if you have to. Find out how other people live and eat and cook. Learn from them – wherever you go" – Anthony Bourdain
"Home is not where you are from, it is where you belong. Some of us travel the whole world to find it. Others, find it in a person." – Beau Taplin
"Trekkers at high altitudes sometimes sense a person walking a few paces behind them, just out of sight. Often this person is dead. I never feel this, but once or twice I imagine someone walking a little ahead of me." — Colin Thubron
Related: How To Get In Shape For Hiking
"Actually, the best gift you could have given her was a lifetime of adventures." – Lewis Carroll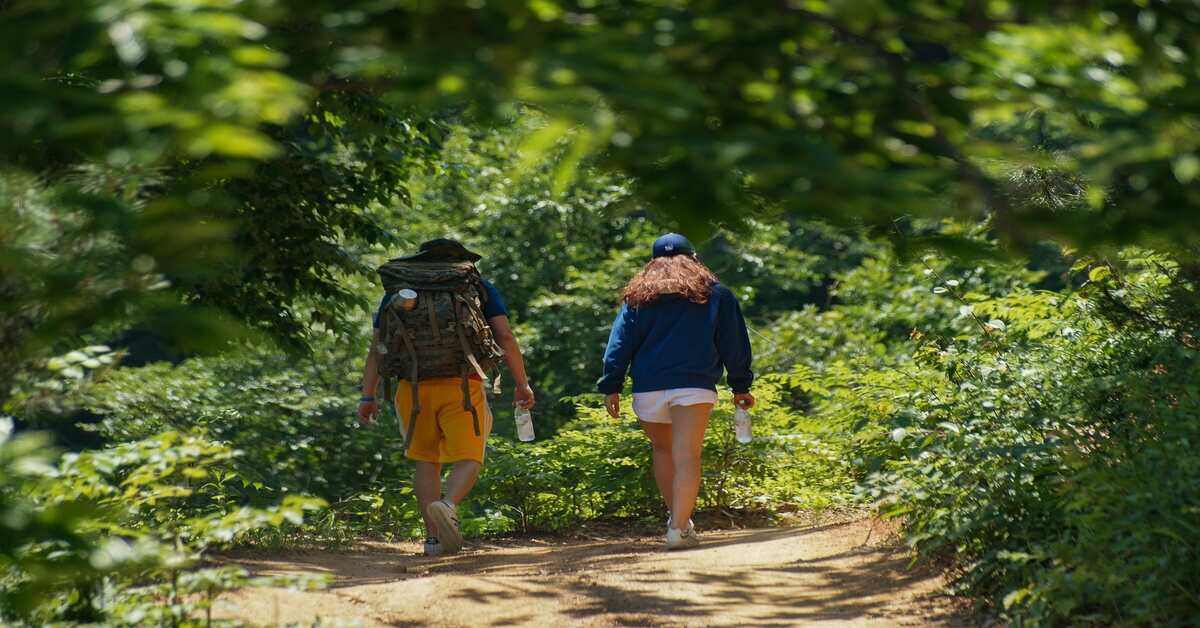 "Love is the food of life, and travel is dessert." — Unknown
"And the purpose of life, after all, is to live it, to taste experience to the utmost, to reach out eagerly and without fear for newer and richer experience." — Eleanor Roosevelt
"And the purpose of life, after all, is to live it, to taste experience to the utmost, to reach out eagerly and without fear for newer and richer experience." — Eleanor Roosevelt
"The joy of life comes from our encounters with new experiences, and hence there is no greater joy than to have an endlessly changing horizon, for each day to have a new and different sun." ― Christopher McCandless
"A journey is like marriage. The certain way to be wrong is to think you control it." – John Steinbeck
"When everything feels like an uphill struggle, just think of the view from the top." — Unknown
"Hiking and happiness go hand in hand or foot in boot." — Diane Spicer
"I was lost in the woods, until I found you" – Unknown
"We take photos as a return ticket to a moment otherwise gone." — Anonymous
Related: Best Hiking Hats For Women
Travel Quotes For Lovers
"Traveling allows you to become so many different versions of yourself" – Unknown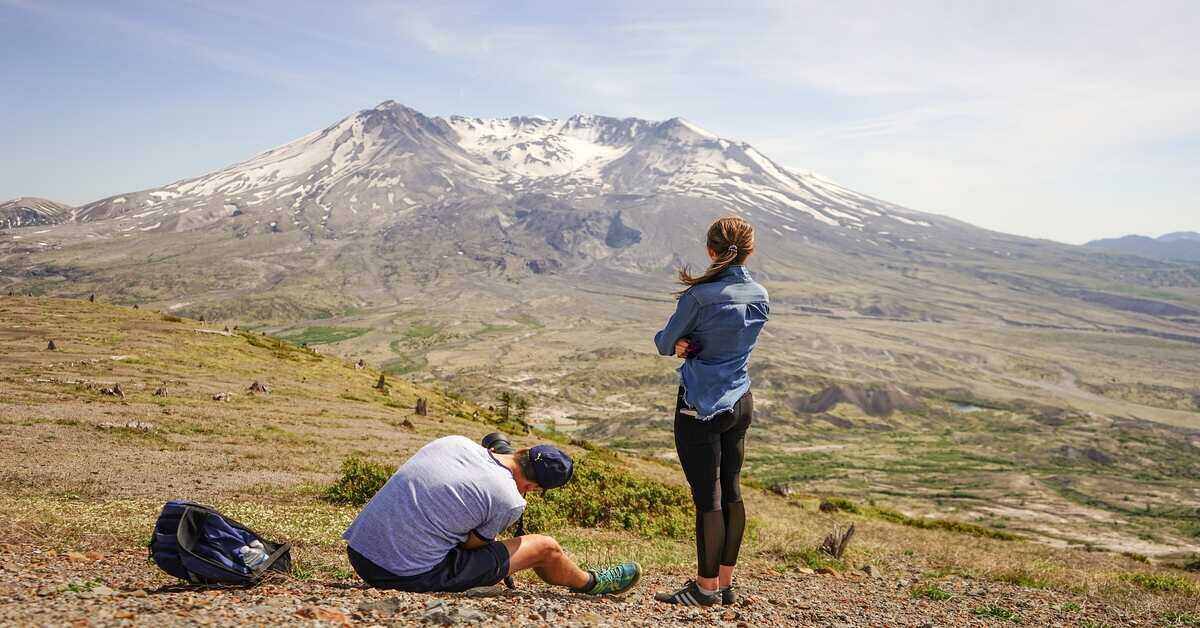 "Travel is the only thing you buy that makes you richer" – Anonymous
"Wandering re-establishes the original harmony which once existed between man and the universe" – Anatole France
"I love waking up in the morning not knowing what's gonna happen or who I'm gonna meet, where I'm gonna wind up." — Jack Dawson
"The travel impulse is mental and physical curiosity. It's a passion. And I can't understand people who don't want to travel." — Paul Theroux
"I wanna travel the world with you."
"Why should a relationship mean settling down? Wait for someone who won't let life escape you, who'll challenge you and drive you towards your dreams. Someone spontaneous who you can get lost in the world with." – Beau Taplin
"No one realizes how beautiful it is to travel until he comes home and rests his head on an old familiar pillow." — Lin Yutong
"Don't listen to what they say, go see" – Chinese Proverb
"Man cannot discover new oceans unless he has the courage to lose sight of the shore." ― Aristophanes
"I feel very adventurous. There are so many doors to be opened, and I'm not afraid to look behind them." ― Elizabeth Taylor. Here are more travel quotes.
"The gladdest moment in human life is a departure into unknown lands." – Sir Richard Burton
These hiking quotes for couples will make your posts more interesting and help you gain new followers. Keep going on more hiking adventures!