As a former resident of the area and someone who loves Yosemite National Park, I am constantly asked about the best times to visit this beautiful region. From hiking in Mariposa Grove in June with spring wildflowers to taking an icy dip at Merced Falls in January, there's always time for adventure. Here are some tips and information on the best time to go to Yosemite.
The best time to go to Yosemite
The ideal time depends on what you are going to do at Yosemite. Summer (June- September) is best for hiking, especially in places like Half Dome or Glacier Point, where you can start your hike at night and reach a summit after sunrise. Winter (December-February) will give you the best chance to hike Half Dome, but the park gets very busy during this time, and trails get very icy.
So when is the best time to go to Yosemite for the best experience?
If you're into climbing or bouldering, spring is best because of the increased friction on wet granite. If you want hiking and sightseeing, the best time to go would be June-August. And if you want a nice relaxing hike best time to go would be fall.
Related: Tips on how to tie a hammock
Why do many people prefer fall and spring?
It's because it's not too hot or cold but still nice and sunny.
Spring: Yosemite's best season to visit is spring, which falls between March and May. The best time of year for a trip to the park is during this season because crowds are at their lowest level around April 15th. But remember, rainy weather can also be an issue during those months!
Fall: Yosemite's best season to visit is actually fall, which falls between September and November. You'll also avoid the summer crowds!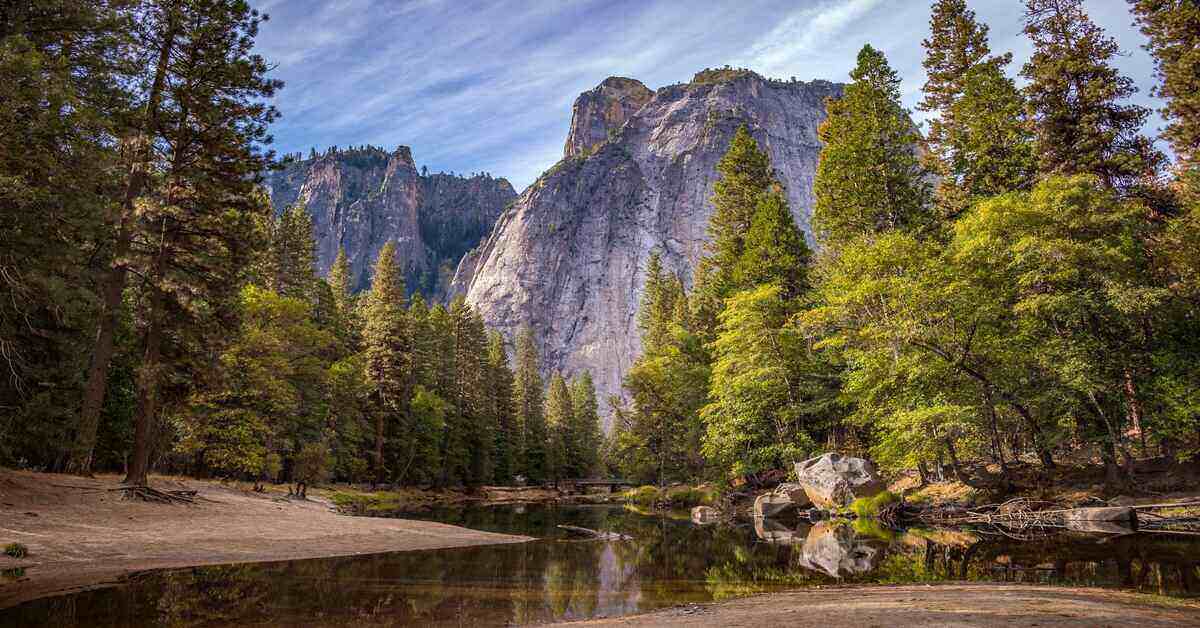 The best months for a trip? According to TripAdvisor, August and July are best avoided as they see the highest number of visitors during those months. June, May, and October have fairly low visitation rates and offer a great balance of warm sunshine and cool temperatures.
Winter can be suitable for skiing, but it might be dangerous if there's snow at lower elevations
If you're going during the winter, watch out for possible avalanches. Why? Because many snow pockets have built up over the summer, they can start melting in late fall. The water then drains down to the lowest parts of the mountains and collects there. If temperatures are higher than freezing, then you've got yourself a recipe for an avalanche!
Now is also an excellent time to "overlook" half dome. To do this, you need to do a 7-mile hike, and you'll be rewarded with a jaw-dropping view of half dome from behind. However, the best time to go is usually in September, when the leaves are changing from green to orange and yellow.
If you're going in spring, don't forget to bring swimsuits! With milder temperatures and snowmelt, rivers and waterfalls will be flowing with more force than usual. If you want a close-up view of the famous waterfalls, this is an excellent time to check them out.
There's also the best month to go in the fall – October. The main reason? This is when most of the naturally occurring forest fires happen. If you'd like to experience these wildfires, then definitely the best time to go is in the fall!
On average, the best time to go to Yosemite is in the springtime. With warmer temperatures and snowmelt, many of the waterfalls are flowing at full blast. The best time of year for this location is definitely March!
Summer is typically very crowded due to school vacations in the US and Europe
If you go in the summer best time to go, expect large crowds and higher prices. This is because school vacations in Europe and the United States tend to fall around this time. Families love Yosemite because it offers many fun activities that are appropriate for all ages, such as horseback riding and rafting. The best trails aren't as popular, so if you want to go on a less crowded hike, then the best time to go is September.
If you're looking for some more solitude, the best time to go is in winter or spring. Don't forget to pack warm clothes though!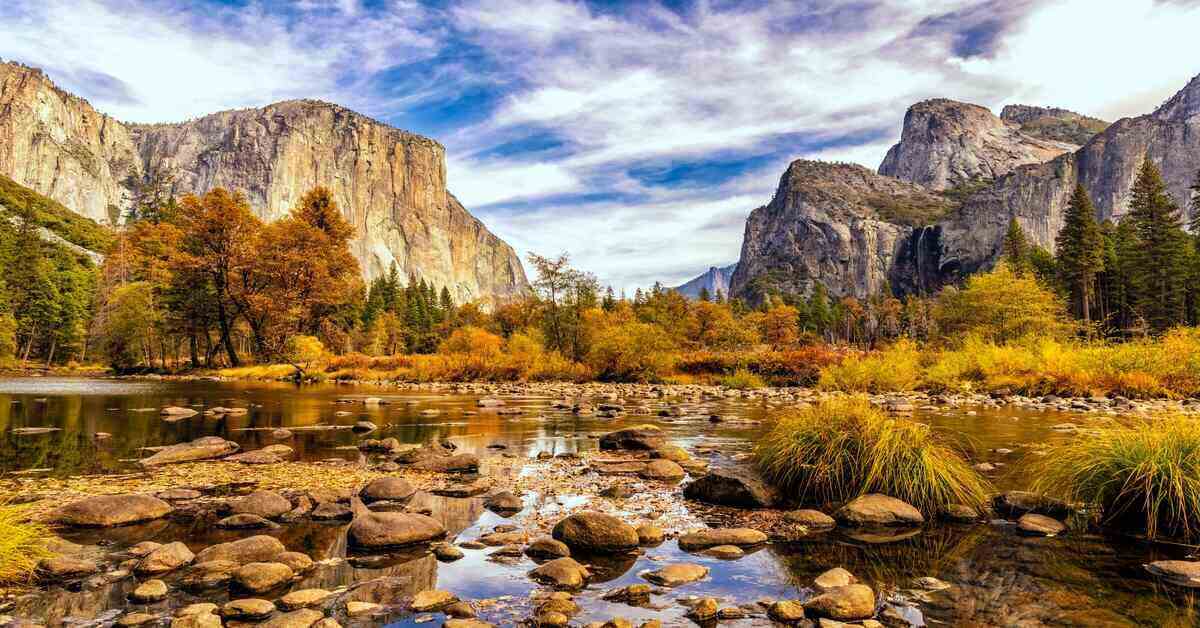 Check weather conditions before your trip
You wouldn't want to visit Yosemite when the weather is bad. If you check the weather before your trip, then you'll know what to pack and what activities are appropriate.
It's important to remember that Yosemite is a mountainous area about 2,000 feet above sea level. The temperatures can be as low as 30 degrees below zero in winter, and in summer, temperatures can reach 100 degrees! If you're looking for snow, it's best to go in December through March. In fact, Yosemite National Park gets an average of 450 inches of snowfall per year!
If you're planning on hiking in the summer, make sure to bring water, sunscreen, and bug spray. Because Yosemite's elevation is so high, it can be very hot in the summer. The great thing about this area is that there are plenty of spots where you can cool off.
Things to Do & See in Yosemite
If you want some firsthand advice on what's great in Yosemite, check out a few of these ideas:
1) Hiking in fall: The fall season offers more foliage to see and more waterfalls flowing during the rainy season.
2) Stand-Up Paddleboarding: It's a fun way to take in all of Yosemite's beauty without getting tired out from hiking.
3) Horseback Riding: If you're looking for an easygoing yet exciting adventure, horseback riding is the best way to get a great view of the park.
4) Rock Climbing: If you're looking for another challenge, take on some of Yosemite's climbing walls! Spring is the best time for this since there are more routes to choose from.
5) Hiking to the falls: While all of Yosemite's falls might not be running in June or July, it's still a great time to get an up-close perspective.
6) Seeing Waterfalls: Yosemite has some of the most amazing waterfalls in the world! Don't miss out on a visit to Mist or Vernal Falls! Also, if you're looking for more, explore the Cascades, Nevada and Bridalveil falls.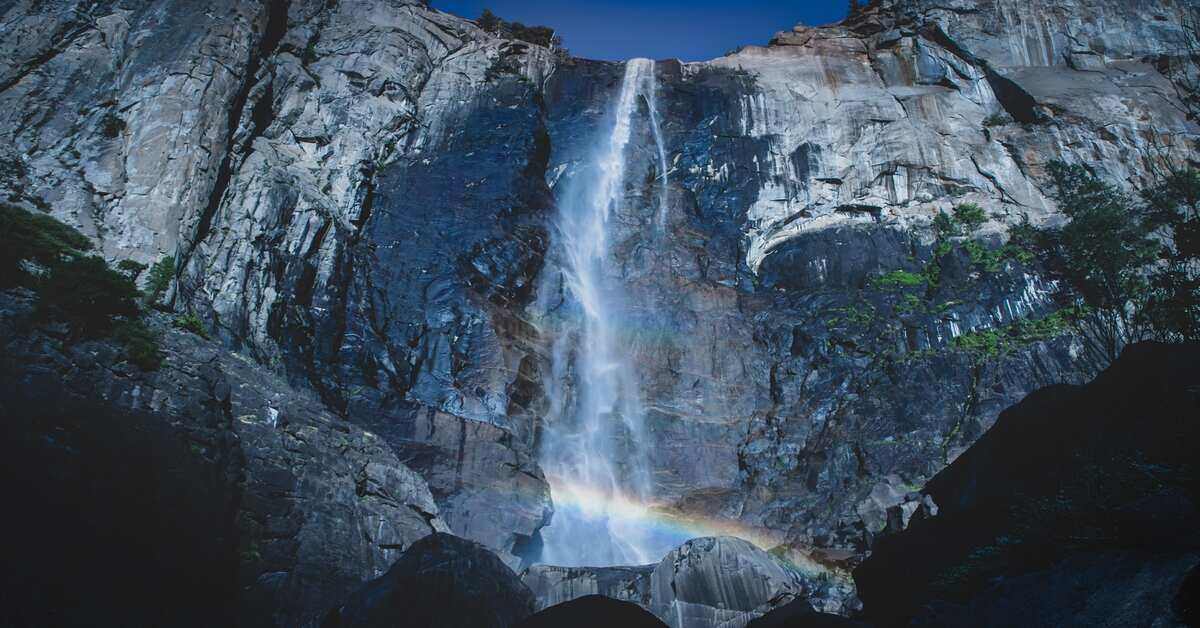 7) Watch the Sunrise: If you're up early enough, don't miss out on a chance to see the sunrise over Yosemite's peaks!
Free Activities
Looking for a cheap way to see Yosemite National Park? Here are the free activities that you can do:
1) Take a hike: You don't have to pay for a guided tour. Just pick out a trail that looks good, get a map and start walking!
2) Bike Ride: You might not be able to go too far without paying for an entrance pass, but you can still have fun exploring the unrestricted areas of the park on two wheels.
3) Horse & Carriage Rides: It's a great way to get from your campsite or hotel room to the scenic sights.
4) Visit a museum: There are plenty of history lessons to be learned on the trails around Yosemite. Also, you can pay a small entrance fee and take a self-guided tour at one of the park's museums.
While there are definitely ways to get around Yosemite for free, you will need to have an entrance pass.
Stay Cool in the Park when visiting in summer!
When you go to Yosemite in summer, stay cool by hiking early in the morning or late in the afternoon. As temperatures rise during the day, find a swimming hole or slip into one of the park's many refreshing lakes and ponds to take a dip with friends. Swimming holes include swimmers-only locations such as Fern Lake, Snow Creek, Hodgdon Meadow, and those accessible to boats like the Merced River between Nevada and Vernal Falls.
Don't forget that there are plenty of places to cool down in Yosemite! Find a swimming hole or lake to take a plunge at one of these locations:
Hodgdon Meadow with the view of Yosemite Falls
Cold Springs Swimming Hole under Vernal Fall and Nevada Fall
Fern Lake, a great swimming hole to relax in the summer heat
Snow Creek Swimming Hole under Bridalveil Fall
Soda Springs, a fun spot for people of all ages. A refreshing place to cool off! Add this destination to your Yosemite itinerary today!
Check park hours – some areas are closed at night or for certain activities
Make sure you check park hours. Some areas of Yosemite are closed at night, and others may be off-limits for certain activities like fishing. For example – there are no motorized boats permitted on any lakes or streams in the park:
In Yosemite, you cannot use motorized boats on:
Hetch Hetchy Reservoir
Lower Merced River between the John Muir Trail and Happy Isles Boat Dock
Upper Merced River from Pohono Bridge to Little Yosemite Valley boundary.
This is intended to protect park resources, wildlife, and visitors. Find more details about the use of boats in Yosemite.
When you check this park's hours, you will see that some areas are closed during certain times of the year: Some sites and services are seasonal.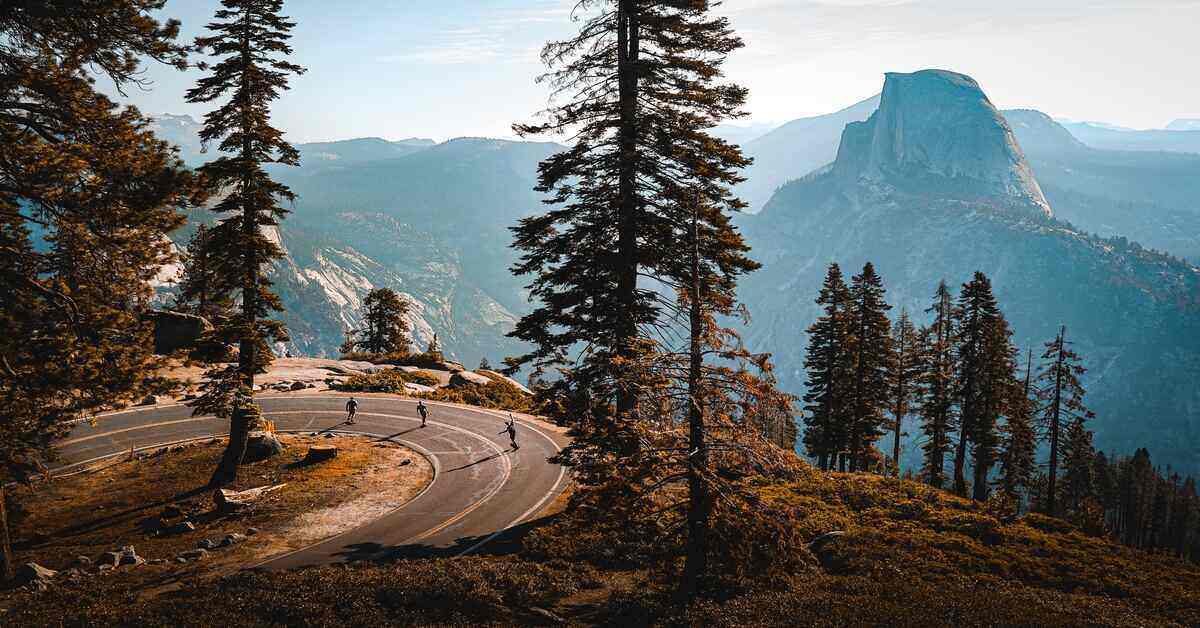 Go during the week – avoid the crowds
Consider visiting Yosemite on a weekday to avoid crowds. Weekends and holidays are packed with people vying for beautiful views at such popular locations as Tunnel View and Glacier Point, so if you'd prefer more solitude, visit during the week.
You can also save money by visiting on a weekday; there are many discounts for National Park passes and fees from Monday to Friday.
– The park is open daily from 7:00 am – 5:00 pm. Yosemite Valley Visitor Center, located in the center of Yosemite Village at 9936 Highway 140 (midway between Merced and Fresno), is the main visitor center for Yosemite National Park. It's a great area to acquire information about weather, road conditions, shuttle schedules, and events in the park. Stop by to see a free film or take a ranger-guided tour of Yosemite Valley.
Best times for various activities
– Spring is a great time for bird watching! Many species of birds migrate from Central and South America to Northern California between February and May.
– Fall provides beautiful views of the golden aspen trees in Yosemite Valley. It's also a great time to view migrating Monarch butterflies, which can be seen on the West Coast from September to November.
– Winter is an opportunity for you to explore Yosemite when fewer people and many animals have settled into their winter homes. With snowfall blanketing the forest, it's also an excellent time for cross-country skiing, snowshoeing, and dog sledding!
Yosemite's waterfalls
Yosemite Falls is one of the many Yosemite attractions that tend to be crowded with visitors during fall and spring. If you hate large crowds, consider visiting in the winter or early spring:
Below is a list of Yosemite waterfalls and some of their best times to visit.
– Bridalveil Fall – It is best seen in May and June when there is very little water flow. The first half of July can also be a good time for viewing this fall.
– Vernal Fall – This fall is best seen in February through May when there is more water flow. However, the Yosemite Falls trail from Happy Isles to the footbridge at Mirror Lake (about 3/4 mile) will be very slippery and dangerous during this time of year.
– Nevada Fall – Best seen in the spring (mid-May and June) after winter snows have melted. After a good amount of snowmelt, you can also hike to the top of this waterfall without having to wade through as much water.
This waterfall is best viewed in the winter and spring when there is snow; however, once the water starts flowing again (in late April or early May), that's when you will get a good look at the rock structure.
– Yosemite Falls – The Upper Yosemite Fall trail from Happy Isles to Yosemite Falls (about 7 miles) will be very slippery and dangerous during February and March.
Related: How to stay warm in a tent
Leave your car while in the Valley
The Yosemite Valley Loop is an easy 3.4-mile (round trip) paved trail, offering many great views of Half Dome, El Capitan, Bridalveil Fall, and more! The Valley Loop connects with several other trails for a longer hike. The trail is open 24/7, but there are no lights or benches once the sun goes down, so be prepared and bring a flashlight!
Avoid getting stuck in traffic on your way to Yosemite from Merced
Yosemite National Park is located near the heart of California's San Joaquin Valley, with Interstate 80 running through it. Take advantage of the scenic drives along Hwy 140 heading east from Merced County, and discover Mariposa, a National Historic Landmark. About halfway between Merced and Yosemite is Mariposa Grove of Giant Sequoias, located in Yosemite's southern boundary. There are many campgrounds located nearby, including Yosemite West and Crane Flat Campground.
Learn what NOT to do at Yosemite
Don't feed the bears
This habit is dangerous for both you and the animals and can lead to their destruction by rangers when they get used to receiving handouts from humans. Please, don't feed these majestic creatures. They are wild animals that require food in their natural habitat!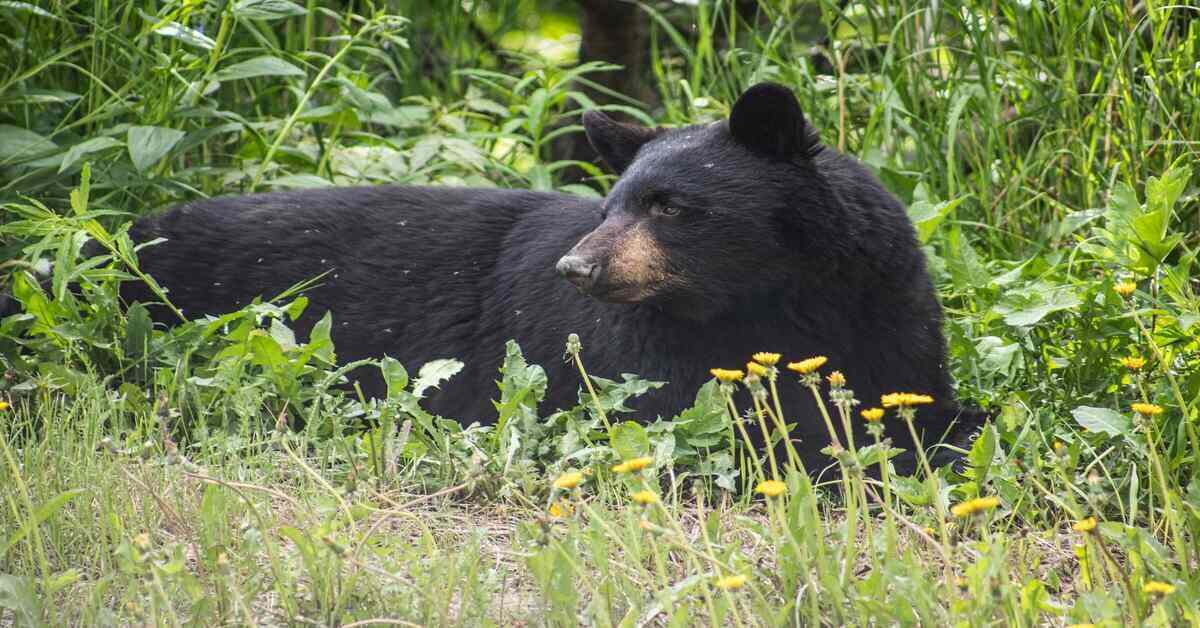 Don't even think about using your hoverboard on Tioga Road
Tioga Road is a one-way, 19 mile (round trip) scenic loop that winds through the northern Sierra Nevada Mountains. Although the road can be closed during winter months, it is open year-round for all-season access to Tuolumne Meadows, Yosemite's highest elevation meadow, and a popular hiking spot.
Don't drive on Tioga Road if you don't have to
Tioga Road is open all year, conditions permitting, and can be used for travel between Crane Flat in Yosemite Valley and Tuolumne Meadows Visitor Center, with a few stops along the way. The road runs above 10,000 feet in elevation from June through October and is closed in the winter  months because of ice and snow conditions.
Don't miss one of Yosemite's best-kept secrets!
Yosemite National Park has a ton of great hiking trails, including many that are also open for mountain biking. Among the less frequented trails is the Cross-Sierra Trail, which runs from Yosemite Valley to Mammoth Lakes and beyond in about 60 miles of hiking bliss. Good luck!
Don't forget to secure your camera with a strap
The safety of visitors and wildlife is paramount at Yosemite National Park. As much as you want to capture amazing photos of Yosemite's impressive scenery, nothing ruins an outdoor adventure, quite like dropping your camera into a river or lake. Be sure you have a strap so that you can keep your camera secured to yourself at all times.
Don't forget the first aid kit!
Yosemite National Park is a beautiful place for exploring. There are a lot of different habitats to be found here, with lakes and rivers that are home to fish, frogs, and other aquatic life forms. Hiking can get you into some rough terrain that is sure to leave your ankles bruised or worse! Be sure you bundle up in the proper attire for the hiking season (layers, hats, gloves, scarves, etc.), and always bring a first aid kit with you.
Don't forget to pack your binoculars!
If peering into majestic Yosemite's flora and fauna is your idea of a good time, you're in luck! There are many opportunities for viewing wildlife around the park, though it helps to bring a pair of binoculars along with you. You're sure to have a great time up close and personal with all the wildlife in Yosemite National Park.
Don't forget your pit toilet paper!
The only problem with this trail? It isn't connected to any sewer system! So, remember to bring your supply of pit toilet paper to use if nature calls.
Yosemite National Park is a must-see for anyone looking for some adventure. Whether you're hiking the trails, exploring waterfalls, or admiring nature's beauty from afar, I hope the tips above will help you decide on the best time to go to Yosemite National Park!