Snowshoeing is an exciting way to get into the winter spirit. Not only is snowshoeing fun, but it also helps you burn enough calories and tone your body. If you're looking for a new challenge, snowshoeing might be just what you need! In this article, we'll look at snowshoeing equipment as well as tips that will make your experience more enjoyable.
What snowshoeing is
Snowshoeing is a sport enjoyed in snow. The snowshoer carries snowshoes, which are frames with fabric stretched across the bottom to distribute body weight over a large surface area of snow.
How snowshoeing works
Snow is a solid yet porous material that snowshoes work with to keep the snowshoer on top of the snow instead of sinking into it. Snow is like a sponge; it consists of tiny snow pockets filled with air and water (forming snow crystals). Snowshoes work with snow by distributing body weight over a large surface area.
Snowshoe frames are made of lightweight materials, typically aluminum or carbon fiber, and snowshoe fabric is usually made from nylon and mesh. The snowshoes increase the surface area in contact with snow preventing sinking.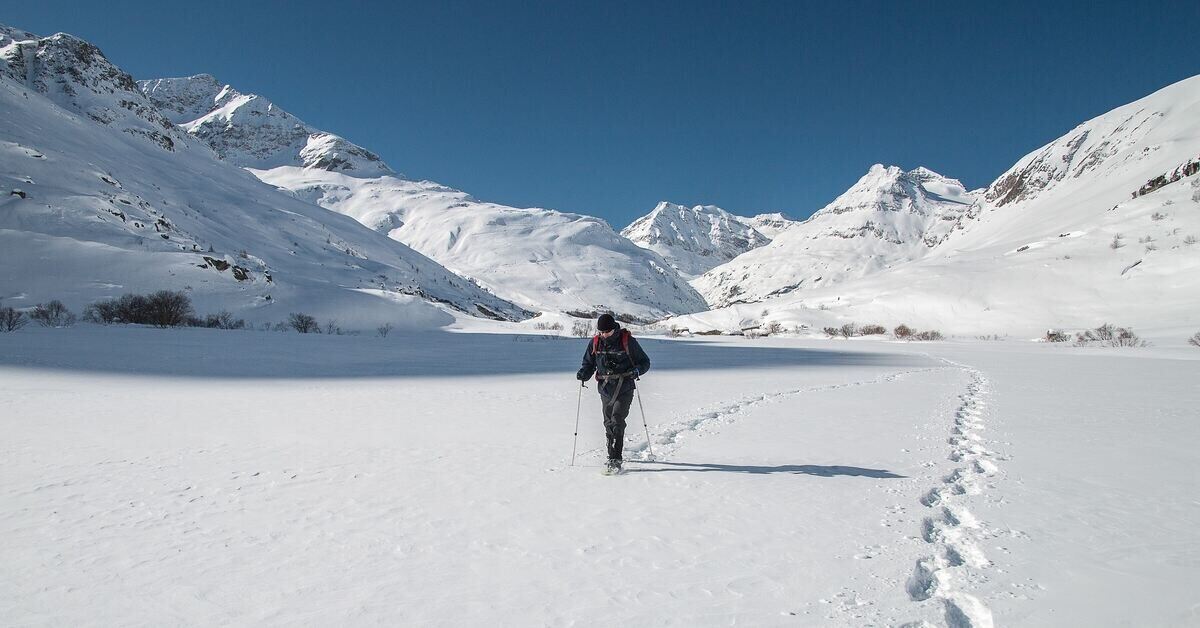 How to choose snowshoes
If you're planning to go snowshoeing, you need to choose the right snowshoes. The snowshoes you pick will mainly depend on the trail conditions. Here are the common snowshoe types:
1.      Recreational/hiking snowshoes
They are best for recreational activities, as their name suggests. These snowshoes have everything you'd want in a snowshoe – aluminum frames, crampons, etc. The only issue is that they are not made of the best material, which can be advantageous as they are more affordable. Hiking snowshoes are great for rolling hills and flat terrains. If you're just starting out, I'd advise you to get recreational snowshoes.
2.      Backcountry snowshoes
Backcountry snowshoes are superior to recreational snowshoes. They're perfect for backcountry snowboarding, day hiking, backpacking, and winter summiting. Their superior construction is the main reason they are suitable for these activities.
Their crampons are made of stronger and bigger material compared to hiking snowshoes. The frames are also tougher, and they come with freeze-resistant binding straps. Backcountry snowshoes are obviously costly, but they are worth every penny. They're the best in challenging terrains, for instance, those with deep snow.
3.      Running snowshoes
These snowshoes were designed with the runner in mind. And they are becoming more popular as more people choose healthy lifestyles. What makes them unique is that they are minimalist and light, making it easier for snowshoers to run. They are shorter and narrower than hiking and backcountry snowshoes. These snowshoes are less about keeping you from sinking and more about enabling you to move faster. They are ideal for groomed trails and rolling/flat terrains. You can also use them for other activities such as hiking.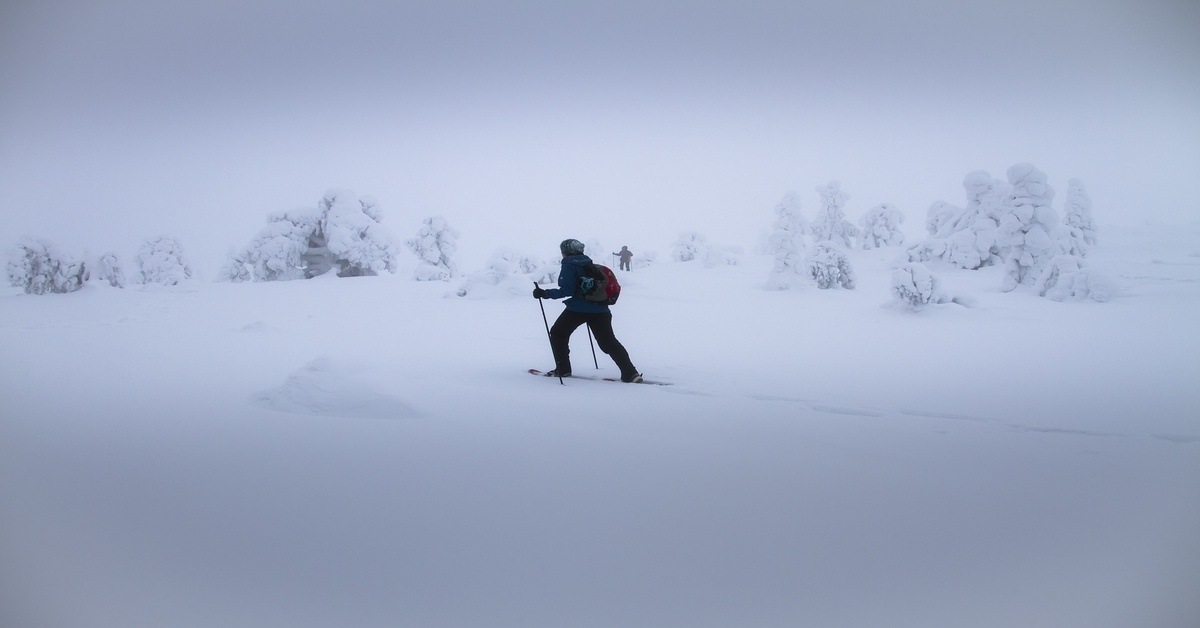 Is snowshoeing hard?
No, snowshoeing is actually quite easy! If you can walk in a straight line and easily maneuver around the ground objects, you have no trouble snowshoeing. It is also an excellent activity for people just learning how to use trails because it helps them learn how to follow different paths. Snowshoeing is fun for people of all ages, and it does not require much skill or training to get started.
Pro Tip: It's usually easier to walk on packed snow because it makes a solid, flat surface. You might have an easier time walking if you use poles that help give you leverage and balance. It's best if they come with shock absorbers so that you don't get any added pain when walking on uneven surfaces. Read more benefits of hiking poles here.
Snowshoeing equipment
Before snowshoeing, ensure you have the right snowshoeing equipment: your snowshoes must be in good condition (straps, snowboard, and crampons), traction devices such as snow cleats/spikes should be attached to the shoes for maximum grip in snow. You will need an avalanche probe and a snow shovel to dig snow pits and snow caves (easier when you have a snowshoeing partner or in a group). Other than the above-mentioned snowshoeing equipment, snowshoe hikers should always carry water, food and warm mittens/gloves.
Besides a good pair of snowshoes, there are also other items that will make the experience more fun. Wear warm clothing so that you can enjoy the activity for a longer time and stay comfortable. Make sure that your footwear is waterproof and appropriate for the weather.
If you're planning to camp in the woods, bring a tent along with camping equipment like flashlights and portable stoves so that you can make food and stay warm. Here are some tips on how to keep warm in a tent.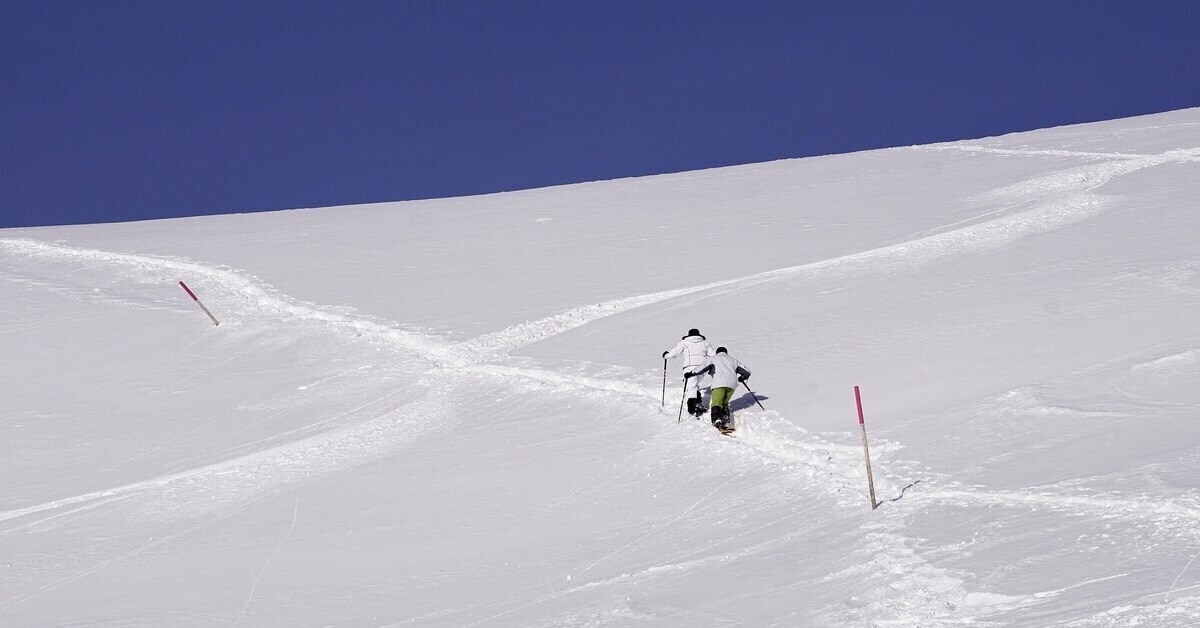 It's a good idea to pack some water-repellent clothing just in case it rains; even if it's just a light drizzle, you should be prepared in case adverse weather conditions occur. You can also bring a first aid kit if you are planning to hike through the woods. A flashlight is another snowshoeing gear that you should not forget since it will help you see properly when walking on the trails at night.
Where are some places with snowshoe trails?
In the United States, most snowshoeing activity happens in Vermont, New Hampshire, and Michigan. There are many different places to go snowshoeing in these mountainous states. For example, if you go to Vermont, the Green Mountain National Forest will be a great option for you, especially since it has numerous trails and many beautiful landscapes.
If you visit the Green Mountain National Forest, you can go snowshoeing around the Long Trail, which is a trail that runs for 272 miles. In Michigan, The Sleeping Bear Dunes National Lakeshore features several trails, and it's an excellent option for people who have never done the sport before since it's far from the ski areas.
What about other places?
There are also several places around the world where people can go snowshoeing. The best place in Europe is probably the Czech Republic! There are also plenty of opportunities to go snowshoeing in Canada and New Zealand. If you want to explore a different country, why not consider visiting a place with snowshoe trails?
You can also go snowshoeing in the U.K – it has great spots if you want to try the activity out. In fact, Scotland is known for its vast greenery and has several locations that will give visitors plenty of options to go snowshoeing. The Great Glen Way is a trek designed for people who want to walk between two different cities, and it features many snowshoeing trails.
If you've never tried this activity before, make sure to get proper snowshoeing equipment so that you can do it safely. Choose a location so that you can go snowshoeing with friends or family if you're not comfortable doing it on your own (although some people prefer to go out on their own). Note that some areas may require permits. Make sure to check your local government website to get more information about obtaining a snowshoeing permit.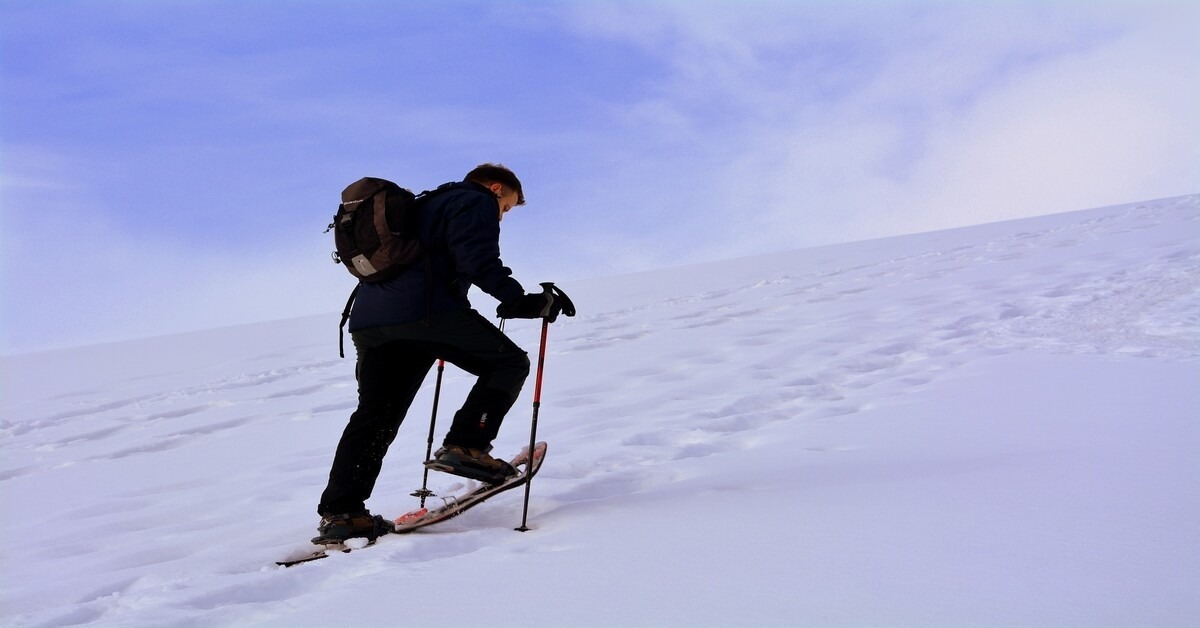 Best time to snowshoe
It's best to go snowshoeing in the winter and early spring; this is when the trail conditions are the best, but it's also a bit colder so make sure to bring appropriate clothing for the weather. If you're planning to do it in the summer, you might want to try a mountain trail since they are usually cooler than trails that happen near rivers and lakes.
What about kids?
You might want to bring your own children on a "snowshoe adventure", especially if you're in the mood for new and exciting things. They will have fun because people of all ages can enjoy snowshoeing. Ensure children have appropriate snowshoeing equipment, for instance, clothing such as gloves or mittens, hats, and boots. If they feel cold or tired, make sure to let them rest for a little bit while you keep going.
If you're going snowshoeing for the first time, make sure to start slow and only practice at a trail that is marked "easy" or "intermediate." Also make sure to wear bright-colored clothing so that other people can see you while you're out snowshoeing.
Safety precautions for snowshoeing
Before you take up snowshoeing, be sure to check the weather for a day or two before your trip. If it is likely that there will be a lot of snowfall within a short period, stay home and wait another week or so. Snow can make it difficult to navigate through mountainous environments, making this sport extremely dangerous.
Bring a map of the area. This will ensure that you don't get distracted and lose your way. It is especially helpful if there are any cliffs or other steep drops in the area, so you can keep track of the safest terrain for walking.
Always have a charged mobile phone to call for help if you get in trouble. If you don't have one, bring a whistle or an air horn along with you-this way, if you find yourself in danger and need help, you can alert other people of your presence by blowing the whistle/using the air horn.
To be on the safe side, always wear a headlamp while snowshoeing. Even if it's just to check your map during daylight hours, you can easily injure yourself when walking through the forest at night. Bumping into trees and branches will result in scrapes and bruises, which can be extremely dangerous if you're on uneven ground or in an area where the ground drops off suddenly.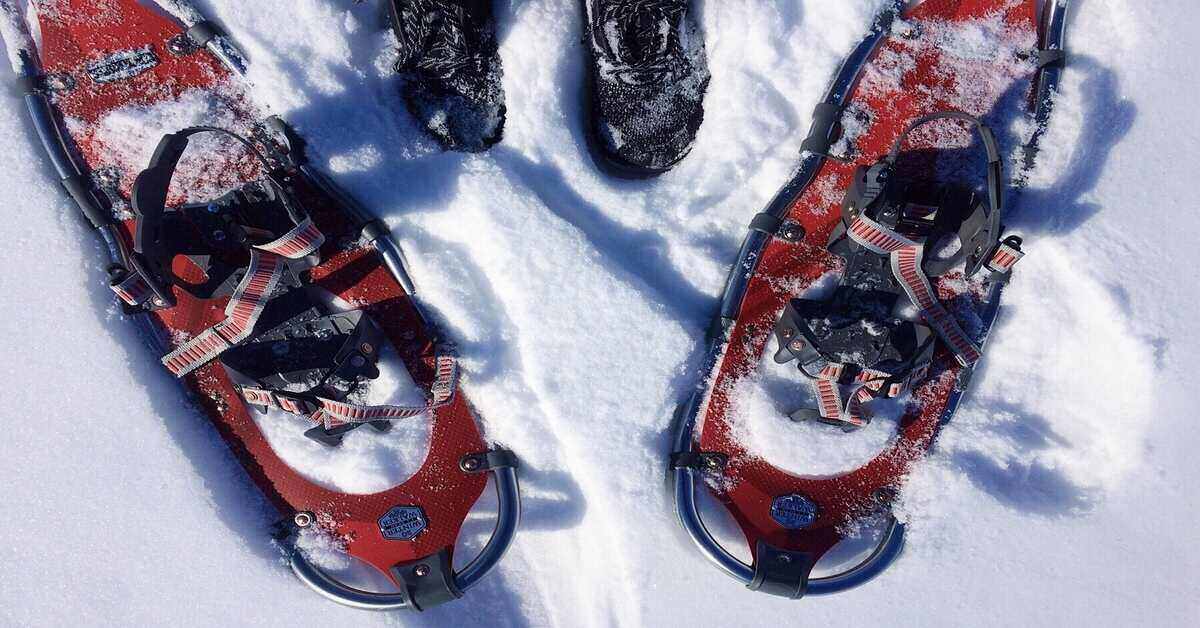 Do not forget your binoculars
Binoculars are a good idea as well-not only is it important to watch out for other obstacles, but you can also use them to see far off in the distance and check weather conditions.
If you're going snowshoeing in an area with a lot of wildlife, especially bears and cougars, bring bear spray. Even if you don't run into any dangerous animals, this can give you peace of mind knowing that the extra protection is there just in case. Here are some tips on what to do if you meet a cougar.
A GPS device is another useful snowshoeing gear to bring along – not only will you be able to use it if you get lost or need help, but it can also be used as a map and compass.
Store your food in bear-proof containers if snowshoeing for a couple of days. You can try hiding it underground or up a tree if there isn't any animal activity; however, this is not advised because bears and other animals can easily find the food when they get right on top of it and can smell it.
Get your snowshoeing equipment in place before you start planning the rest of your trip. Keep in mind that unless you have a guide dog to help you re-orient yourself, you won't be able to find your way back without first having something with which to steer yourself in the right direction.
Snowshoeing tips to maximize time and energy
When you're snowshoeing, always carry water with you – even if it's just a small bottle of water (never hard liquor). You never know when you might need that extra water during your trip-you can spill some on yourself while walking, or you can become dehydrated because of the cold weather.
Always try to plan your journey so that you are not walking uphill for too long. Although snowshoeing is a good form of exercise, you should take it easy and make sure you pace yourself instead of going all-out from the very beginning. This will give you more time to enjoy the view when you reach your destination.
When planning a long snowshoeing trip, pack what's absolutely necessary-don't bring along any unnecessary gear that will weigh you down. Don't forget: weight is always an important factor when traveling in the woods.
Make sure that you space out your meals and rest breaks evenly throughout the day. A lot of people make the mistake of packing so much food for one meal that they feel like they can skip a few meals, but this is never advisable. You will only waste money and put yourself at risk by not eating enough.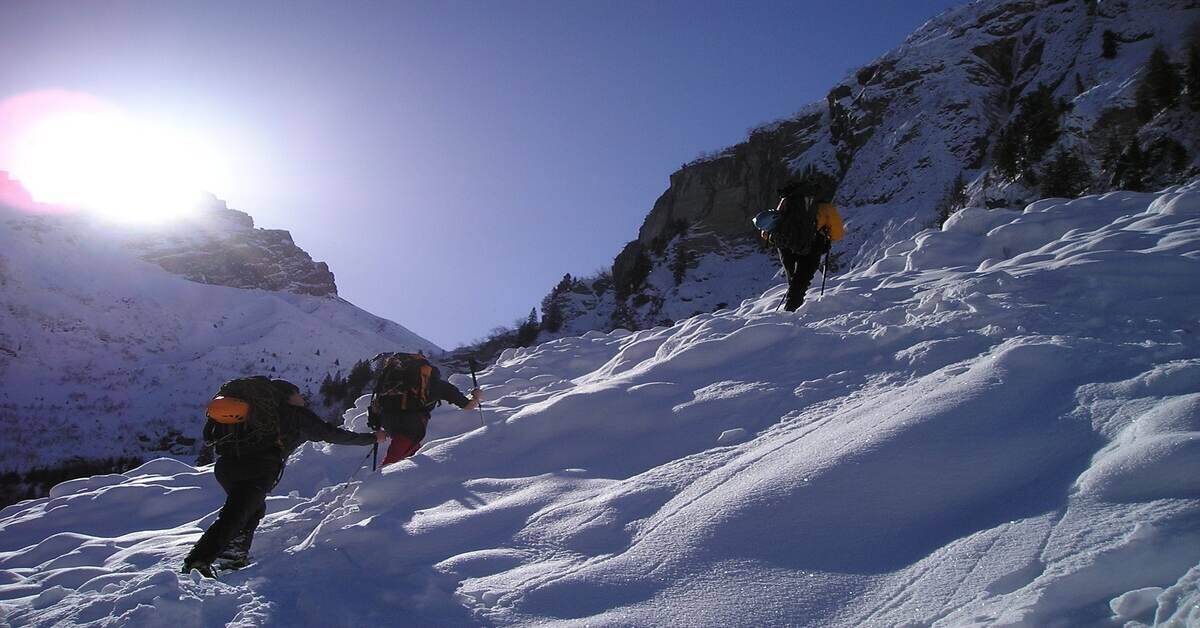 The legs and feet take more time to get used to walking in snowshoes than any other part of the body. To help yourself get used to them, wear them around your house and do chores while wearing them. This will make it easier for you when you are walking through snow or mud that is knee-high.
If the weather permits, try going out at night. Not only will this help you find any animals that you might encounter, but it will also give you a greater view of the stars in the nighttime sky.
Be prepared before setting out
You do not need to purchase any expensive snowshoeing equipment – most of it can be found at your local department or outdoor stores. There are a few things that you'll want to look for, though:
When choosing your shoes, make sure they fit very snugly around your feet; you don't want your feet to move around in the snowshoes while you are walking.
Ensure your pants also fit well – this will not only allow you to reach different places with ease, but it will also help keep bugs out of the top of your pants when you are going through thick underbrush. In addition, purchase a heavy coat that is long enough to protect your thighs from branches and barbs when you're walking through the underbrush. This will also help keep your body warmer, as well as shield your legs from icy winds.
If you're looking for a new challenge or just want to explore, there's no reason not to give snowshoeing a try! So put down the phone and get outside with some friends for an afternoon of fun in the snow-covered woods. Who knows? You might even find yourself wanting to do it again next year.