Rocky Mountain National park was established in 1915. It is located north of Denver, Colorado and covers 415 square miles (1025 sq. km), with elevations ranging from 7,860 feet at Cub Lake to 14,259 feet in the Front Range of the Rocky Mountains. The vegetation varies from aspen and Douglas fir at lower altitudes to Engelmann spruce at higher altitudes. When is the best time to visit Rocky Mountain National Park? Well, that depends on what type of experience you are looking for.
Best time to visit Rocky Mountain National park
Let's look at what the park offers during the various seasons.
Summer
Summer is one of the best seasons to visit Rocky Mountain National Park. Most of the attractions and trails are open to visitors. Also, the main road, Trail Ridge Road, is open to vehicles. Since it's the busiest season at the park, expect crowds.  Temperatures usually range from the 40s to the 70s (temperatures are lower in the evening, so don't forget to bring layers). Here's what to wear when hiking in the summer.
Thunderstorms are not uncommon at higher elevations in the afternoons so prepare for them. Note that you may see snow in the backcountry till July. Some summer events include Estes Park Marathon, Estes Park Jazz Fest, Performance Park Summer Concert Series, and Scandinavian Midsummer Festival.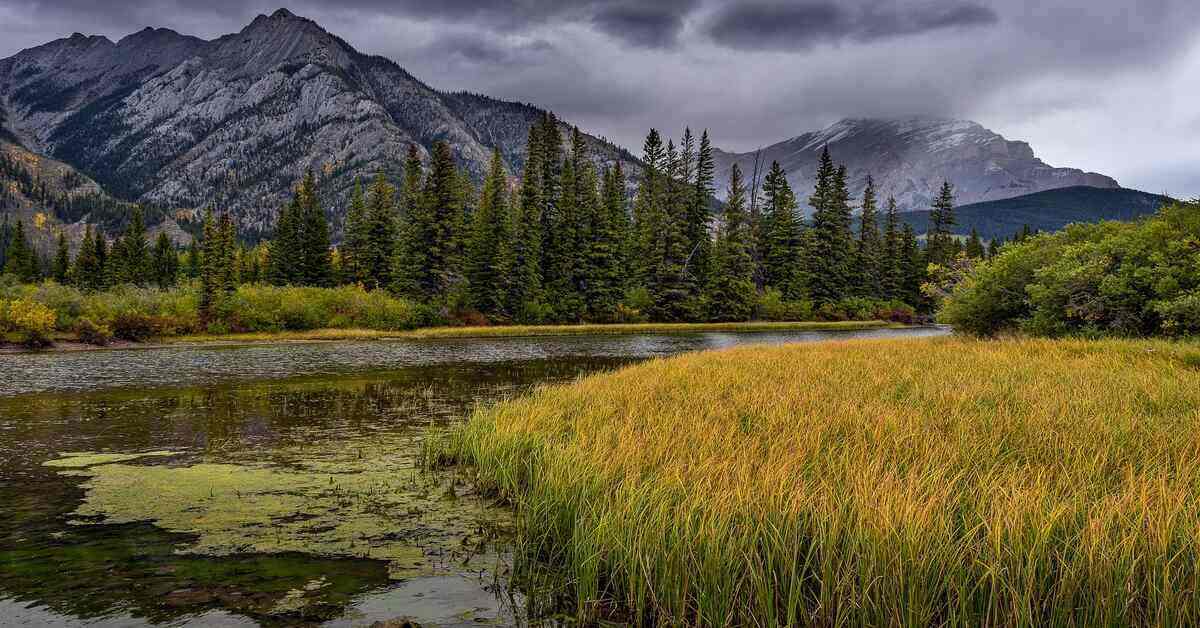 Fall
Fall is the perfect season for anyone who dislikes crowds and wants more space to enjoy the attractions. Temperatures begin to fall, and you will love the changing colors of the foliage. Keep in mind that the Trail Ridge Road and most campgrounds inside the park close by mid-October. You may experience snow, but it doesn't normally fall during autumn. The Pumpkins and Pilsners Festival and the Elk Fest happen during this season.
Winter
Winter is an interesting time to visit Rocky Mountain National Park. The snow gives the park a new look; that's why you should try it at least once. The Bear Lake Road is usually open if conditions allow, while the Old Fall River Road is normally closed. Most sections of the Trail Ridge Road will be closed, but when weather permits, you will be allowed to explore certain areas (to Colorado River trailhead on the west and Many Parks Curve on the east).
Sledding, cross country skiing, and snowshoeing are some great activities to do at the park. Remember, most of the trails will be covered in snow, and temperatures will be freezing, so carry layers to stay warm throughout your stay at the park. Kawuneeche Visitor Center and the Beaver Meadows are usually open in winter.
You will find accommodation, restaurants, and shopping areas at the nearby Grand Lake and Estes Park towns. Note that many people avoid visiting in winter because of the weather, so you will not have to deal with crowds.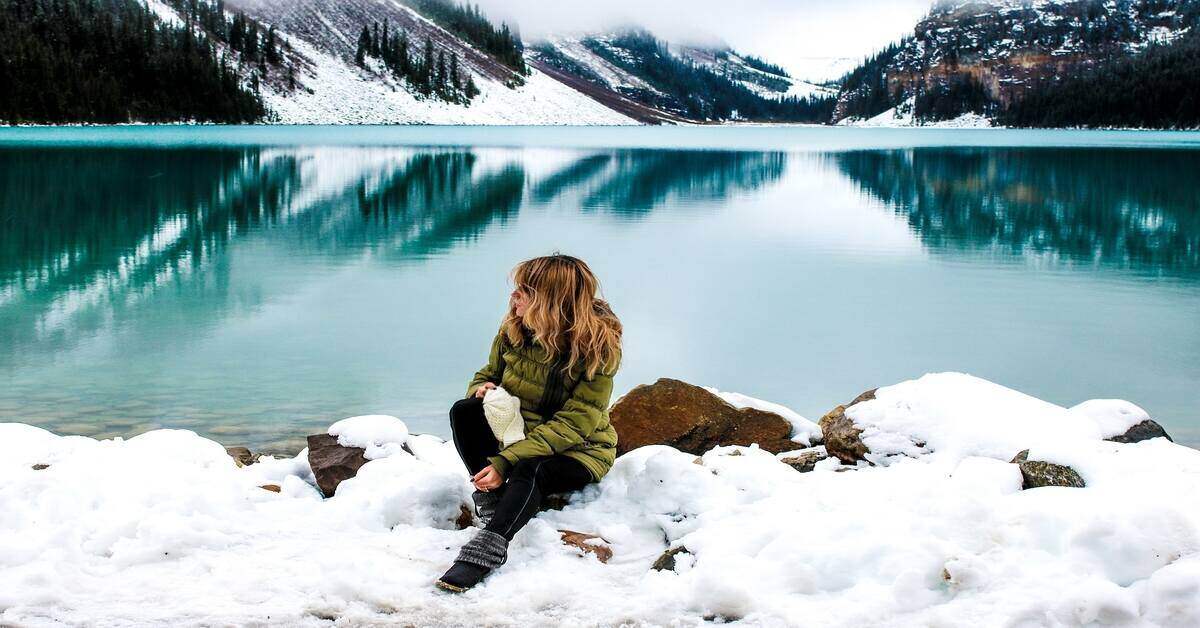 Spring
This is another excellent time to go to Rocky Mountain National Park. The snow melts away, and roads are opened. It is also when facilities such as hotels and campgrounds become accessible and some wildlife begin to appear. Some facilities will not be opened yet, so the number of visitors won't be as high as in summer.
If you are planning for a trip in spring, remember that the Trail Ridge Road usually remains closed till Memorial Day, while most campgrounds open from mid-May. It isn't easy to access many backcountry trails in spring. At lower elevations, flowers start to bloom from late April to May.
The best time to visit Rocky Mountain National Park is summer because most facilities will be open. If you want to avoid crowds, go to the park in May or September and if you're looking to have a thrilling experience, visit in the winter months.
Things to do at Rocky Mountain National Park
1. Holzwarth Historic Site
John Holzwarth, an immigrant from Germany, moved to this site and built a cabin for his family in 1917. In the next few years, John oversaw the construction of several cabins for visitors. The Nature Conservancy bought the property in 1974 and it became part of Rocky Mountain National Park. A visit to the Holzwarth Historic Site helps you learn about Colorado homesteads.
2. Snowshoeing or cross-country skiing
You can snowshoe at the park from December to May when most trails are covered in snow. Snowshoeing and cross-country skiing both require good physical shape as well as the proper equipment, so prepare well before embarking on it! Here are some snowshoeing tips for beginners. Note that there is a ranger-led program for beginner snowshoers.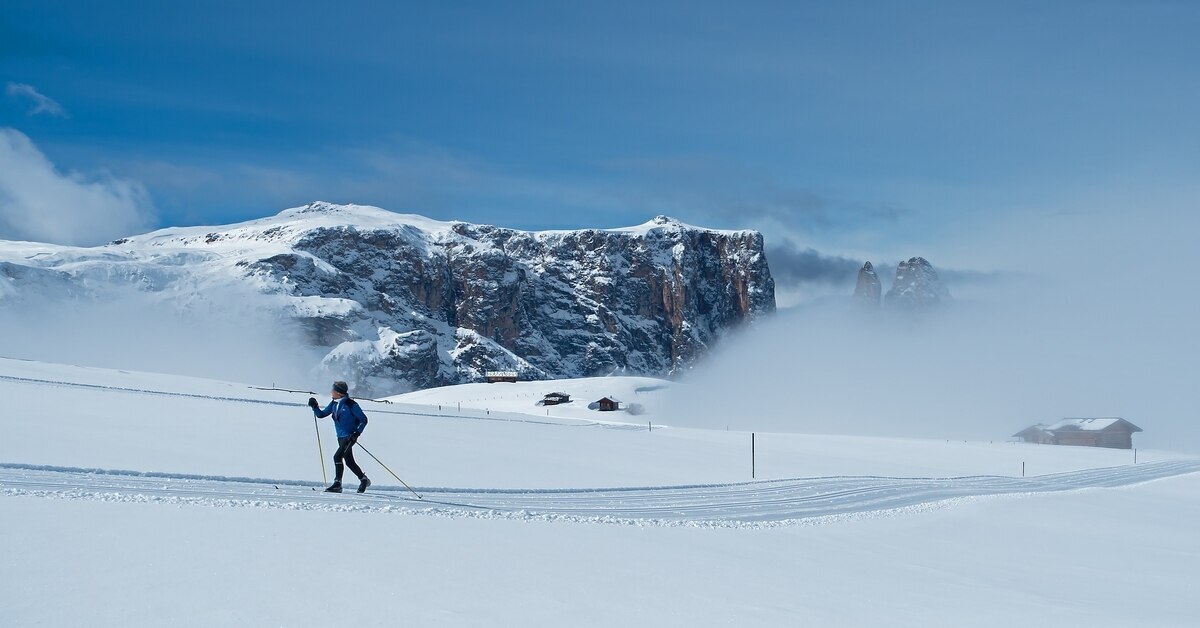 3. Moraine Park
Moraine Park is a gorgeous subalpine meadow that offers incredible views of Longs Peak and Hallett Peak. Several trails like those going to Mills, Fern, and Bear Lake start here. You are most likely to find elk grazing at Moraine Park. You can learn more about the park at Moraine Park Museum.
4. The Trail Ridge Road
It is the highest continuous paved highway in the United States, and it offers incredible views from a height of more than 12,000 feet. The road is often closed during winter due to snow and ice damage, but it remains a popular destination for avid hikers. A drive along this road will take you past alpine tundras, mountain meadows, and some of the best scenery in all of Rocky Mountain National Park. Many hikes start and end on this road.
5. Road and mountain biking
Biking on the various paved and dirt roads in the park is fun. Note that e-bikes and bicycles are allowed on all roads open to vehicles, so you have various options to choose from. If you want to bike in the summer, start early to avoid congestion and thunderstorms in the afternoon. Here are some biking rules and safety tips for Rocky Mountain National Park.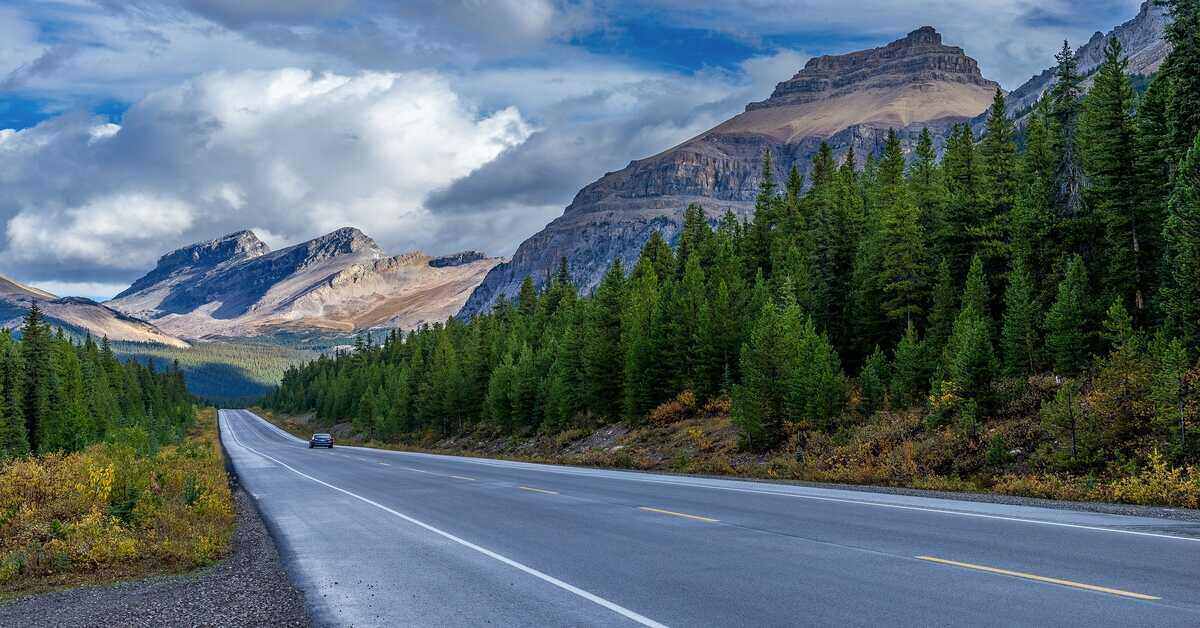 6. The Old Fall River Road (from Horseshoe Park to Alpine Visitor Center)
This scenic 11-mile route was the first road that led visitors into Rocky Mountain National Park. It has no guard rails, has numerous switchbacks, and takes about an hour to drive to the end. You can use a regular car to explore this road. Take a break at the Chasm Falls viewpoint to enjoy the views.
7. Forest Canyon Overlook
The Forest Canyon Overlook is at 1,716 feet and provides stunning views of Gorge Lakes, Stones Peak, Longs Peak, and Hayden Gorge. It is one of the best observation points on Trail Ridge Road.
8. Beaver Meadows Visitor Center
You can stop at the Beaver Meadows Visitor Center to learn more about Rocky Mountain National Park. Things like maps and walking sticks are available here. The knowledgeable park rangers will tell you interesting facts about the park and provide important information like the best trails to take.
9. Hiking
Rocky Mountain National Park is a must-visit if you love hiking. With over 355 miles of trails and tens of mountain peaks to climb, this park offers plenty of options for your hiking pleasure.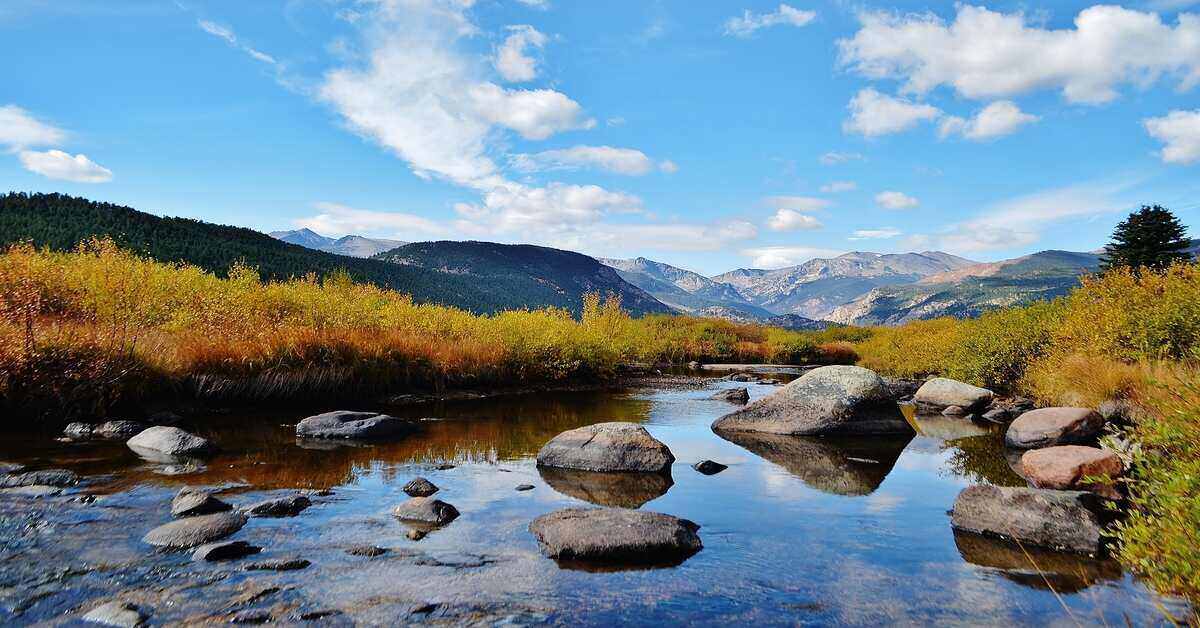 Hiking Trails in Rocky Mountain National Park
Chasm Lake Trail
This is a 9 miles strenuous trail that takes around four to six hours to complete. It is one of the most exciting hikes at the park. At the start of the hike, you will share a trail with hikers going to Longs Peak (the highest point on the trail). The trek provides stunning views of Peacock Pond, Columbine Falls, Longs Peak, and Chasm Lake.
Mills & Black Lake hikes
The 10 miles moderate hike takes between five and seven hours to complete. Mills and Black lakes are some of the most spectacular lakes you will find at Rocky Mountain National Park. The trail begins at Glacier Gorge, and then you will pass Albert Falls and go on to Mills Lake. If you don't want to continue with the hike, you can turn back once you reach Mills Lake.
Black Lake is just two miles from Mills Lake. You will love views of mountain peaks, Keyboard of the Winds, and Ribbon Falls. Note that you will walk through forests and bogs.
Alberta Falls Trail
To get to Alberta Falls, you will walk uphill from Glacier Gorge parking lot. This is a short and popular 1.7 miles hike that provides amazing views of the falls. You can go early in the morning so you can catch the sunrise from the falls.
Sky Pond Trail
The trail takes hikers through rivers and streams, alpine lakes, waterfalls and offers impressive mountain views. The main attraction in the trail is the Sky Pond Lake-one of the most incredible at the park. The 9.5 miles hike is challenging, but you won't get bored with all the interesting things along the trail.
Gem Lake Trail
This moderate-level hike provides incredible views of Gem Lake, Longs Peak, and Estes Park. The 3.4 miles hike is family-friendly and takes around two to three hours to complete.
Deer Mountain Trail
A moderate 6.2 miles trail that typically takes three to four hours to hike. You will walk through an evergreen forest to get to the summit. When you reach the top, you will be treated to stunning views of Longs Peak, Moraine Valley, and other mountain peaks. This is one of the easiest hikes at the park and is great for beginners. Here are some tips for beginner hikers.
Bear Lake Trail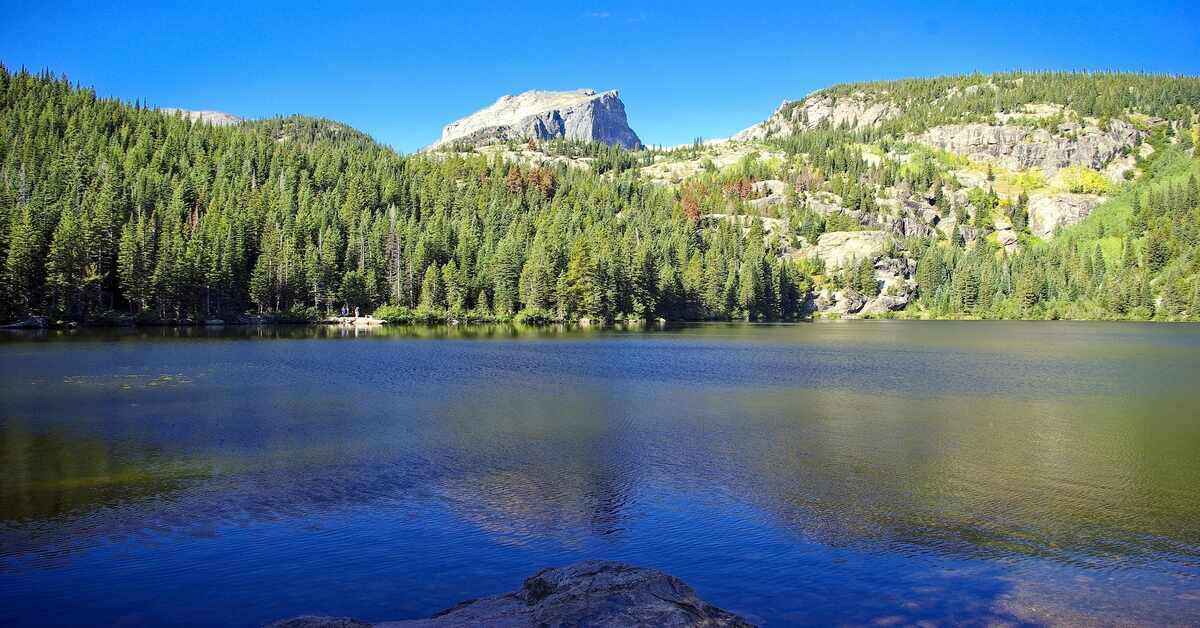 This is a short easy 0.6 miles trail that will take around half an hour to hike. It begins at Bear Lake Trailhead. The trail is all gravel. You will love taking a scenic walk around the lake and enjoying the calmness it provides. There's a parking lot at the end of Bear Lake, so arrive early to find a spot as well as avoid the crowds.
Alpine Ridge Trail
Another 0.6 miles easy trail located at Trail Ridge Road. It begins at the Alpine Visitor Center (the highest visitor center in the US) and involves taking a long staircase to the observation point. Because of the high elevation, you may need to take some breaks for your body to acclimatize. When you reach the viewpoint, you will be rewarded with scenic views, and you might spot some elk below.
Ute-Tombstone Trail
A short and easy hike that provides great views of Forest Canyon, Continental Divide, and Longs Peak as you walk along the alpine tundra. The 4 miles trail is labeled easy to moderate and will take around four hours to complete. It offers excellent views from the trailhead and is kid-friendly.
Hallett Peak Trail
The trail begins at Bear Lake and ends at Hallett peak at an elevation of 12,718 feet. The hike is strenuous and is 10.4 miles long. Hikers are rewarded with a full view of Rocky Mountain National Park once they reach the summit.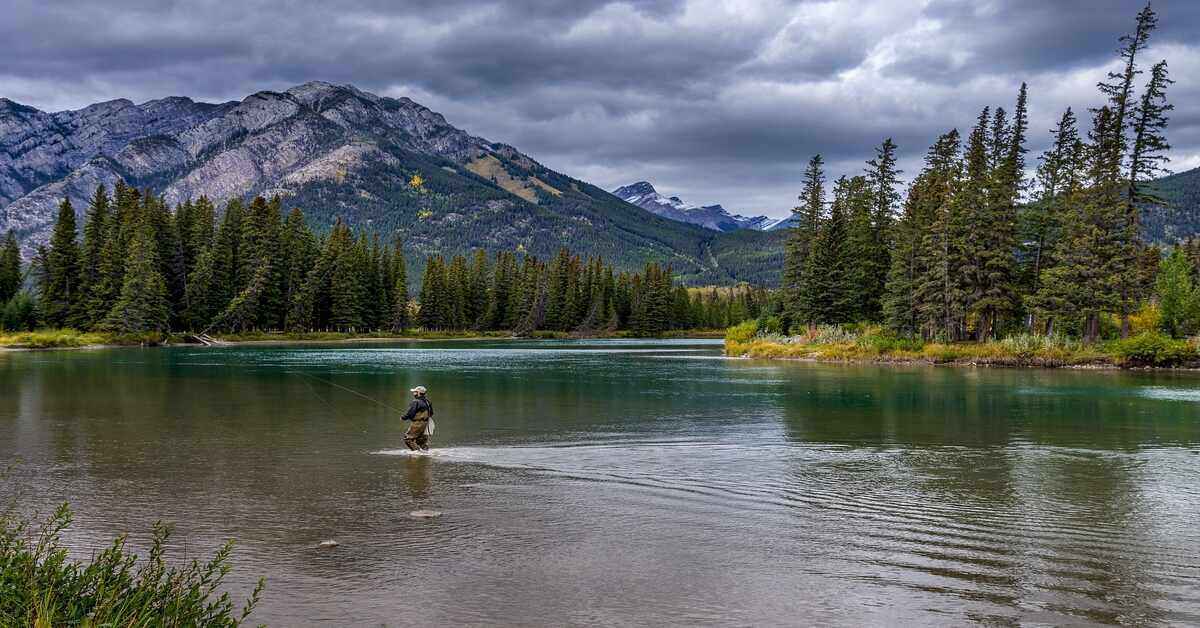 Dream & Emerald Lakes Trails
This excellent trail allows hikers to see the remarkable alpine lakes – Emerald Lake, Dream Lake, Nymph Lake, and Bear Lake. With a moderate elevation gain, the hike is awesome for the family. You don't have to hike to all the lakes; you can turn around after seeing one or two lakes. This trail can take about 2-3 hours. If you choose to go all the way to Haiyaha Lake, the total distance will be 6.2 miles.
Longs Peak Trail
Longs Peak trail is arguably the most interesting hike at Rocky Mountain. You will climb more than 5,000 feet on the approximately 15 miles trail. You will have to do some rock scrambling to reach the tp. Many people don't make it to the 14, 259 feet peak as the trail becomes more difficult as you ascend, and the weather may be unfriendly. This is a pretty difficult hike, and you need to be prepared before taking it. Here's a guide on how to get in shape for hiking.
Twin Sisters Trail
This hike is found on the eastern part of Rocky Mountain and offers incredible views of the Twin Sisters Peaks, Longs Peak, and Estes Park. You will be walking through a pine forest for most of the hike, and it is less crowded than most hikes at the park. It is a 7.4 miles moderate-level trail that takes about four to five hours to hike.
10. Camping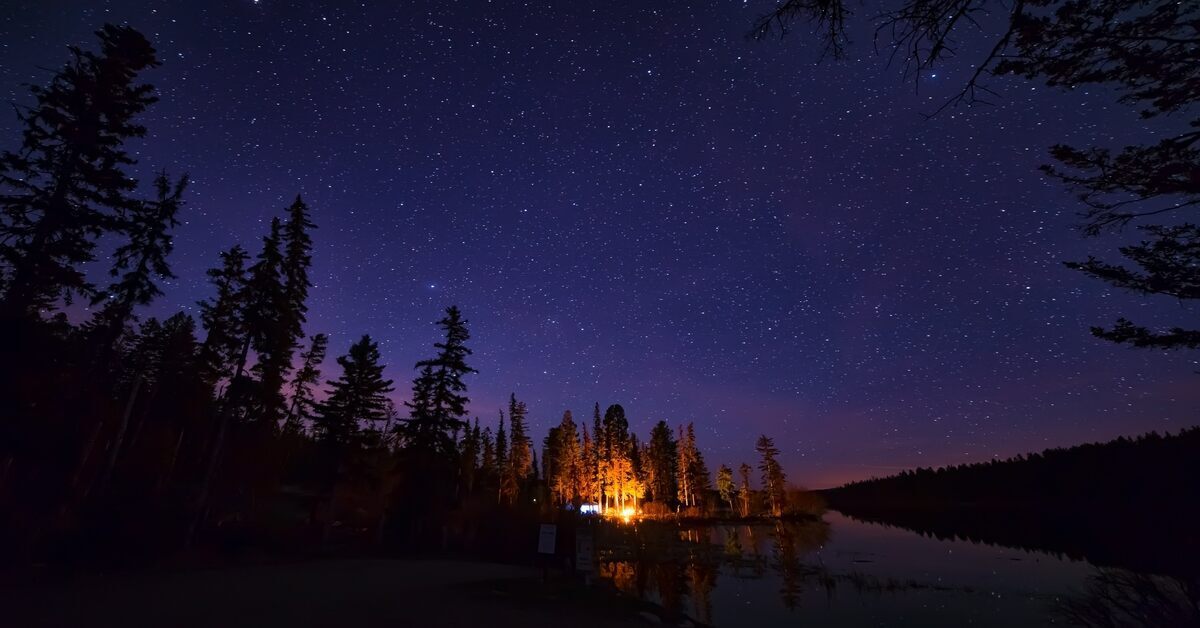 There are five campgrounds in Rocky Mountain National Park located near scenic drives. You'll take in beautiful views from your campsite and see some of the gorgeous sunsets that the park is known for. Here are some popular campgrounds:
Moraine Park Campground
Moraine Park Campground is found in the northern part of Moraine Park and is the largest campground in the park, with 244 campsites. The campground is in the Bear Lake Corridor and you can drive to the location once you make a reservation. You will need a permit to drive along the Corridor in the busy seasons. The campground is at an elevation of 8,160 feet and is open all year round. If you love wild animals, plan your visit for fall to see the elk in Moraine Park.
Longs Peak Campground
Longs Peak Campground is at an elevation of 9,500 feet and is the smallest, with 26 campsites. If you love hiking, this is a fantastic site as it is near Longs Peak Trailhead. Longs Peak Campground is tent only and is one of the most popular in the park. Remember, it's a first-come, first-served campground, so finding a site here can be difficult.
Glacier Basin Campground
At 8,500 feet, Glacier Basin Campground offers sweeping views of Mountain Peaks on the Continental Divide. It is near Bear Lake, which means you will have access to multiple trailheads. Visitors with reservations can drive along the Bear Lake Corridor to access the campground. Note that you will need a permit during the busy seasons. Also, free shuttles make stopovers at the campground. Glacier Basin Campground is the perfect option if you are just starting camping. It has 153 campsites.
Timber Creek Campground
Timber Creek Campground is found in the beautiful Kawuneeche Valley along the Colorado River. It is also close to multiple hiking trails. The campground is in the west of the Continental divide. Keep in mind that you won't find a lot of trees here. If you prefer campgrounds with many trees, look for a different option. It's at 8,900 feet with 98 campsites and is a first-come, first-served campground.
Aspenglen Campground
Aspenglen Campground is near Fall River Entrance, a short distance from Old Fall River Road and Horseshoe Park. The shuttles do not reach the campground, so keep this in mind when visiting. The campground has 52 campsites and is at 8, 200 feet elevation.
You can make reservations for the campsites here.
11. Wildlife and photography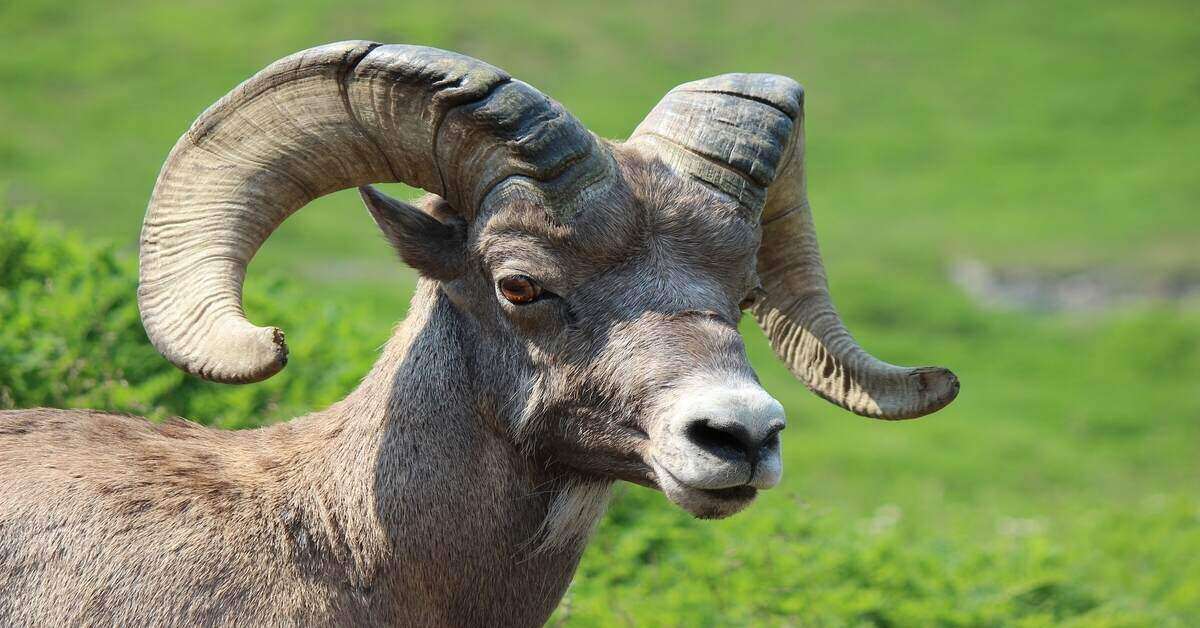 Rocky Mountain National Park offers a variety of animal and plant life that can't be found anywhere else in the country. You'll see elk, deer, foxes, marmots, bighorn sheep along with beautiful birds like blue grouse and chukar partridges. The park is a fantastic place to do some serious wildlife watching, as well as getting those perfect shots for your photo album!
Final Thoughts
The best time to visit Rocky Mountain National Park depends on what you are looking for. The spring or summer are excellent choices if you're seeking a family-friendly experience. The winter offers more solitude and serenity while also providing some of the most stunning views in all of Colorado. And if your goal is photography or landscape exploration, then any season will do!