California's Sequoia National Park was created in 1890. It spans 404,064 acres and has 631 square miles of total space. The park is located in the Sierra Nevada mountain range, near its southern border with Kings Canyon National Park. It's one of the top tourist destinations in the United States. But when should you visit this remarkable site? In this post, we discuss the best time to visit Sequoia National Park.
When is the best time to visit Sequoia National Park?
December to March
This is the winter season at Sequoia National park. Most roads are usually closed because of snow. Vehicles designed for all terrains will help you access most groves during this time of the year. During holidays such as Christmas and Thanksgiving, visitors get free shuttle rides in the Giant Forest section.
Most campgrounds are typically closed, so consider this if you plan a camping trip to the park. The snowy environment is beautiful to see. You can also ski and snowshoe at the park.  Most tourists don't visit during winter, so it's the perfect time if you hate crowds. Remember, it's difficult to predict the trail conditions during winter, so ensure you check the official website before visiting.
Related: Best time to go to Zion National Park
April to June (spring)
Snow is usually present at the beginning of spring at Sequoia National Park, and creeks and rivers are cold and fast-flowing. Hypothermia is a risk when crossing these rivers and streams, so be careful when crossing them. Most of the campgrounds will be closed till May. If you love catching the bloom of wildflowers, this is a great time to be at the park.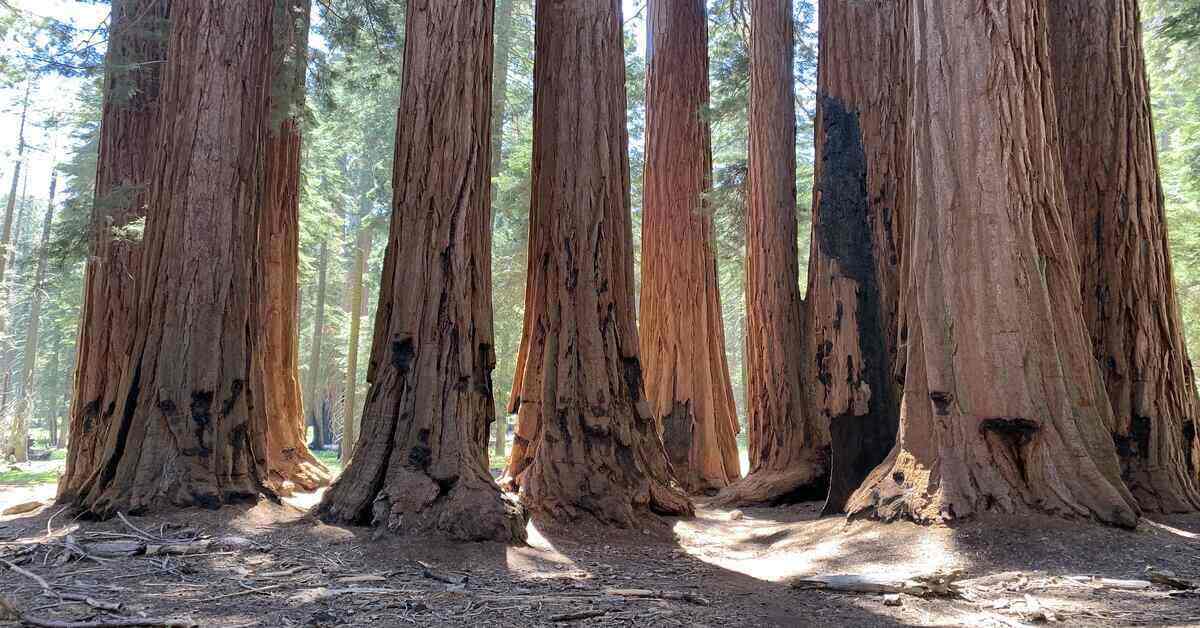 Fall (September to November)
This is the time of the year when leaves change colors. Snow starts to fall in October, and nights become cold. A couple of campgrounds will close as October approaches, and some roads will begin to become impassable.
Summer (June to August)
This is the most popular season at the Sequoia National Park. There are a ton of free rangers programs, and visitors can access most of the giant trees and facilities. If you're an avid camper, this is the best time to pitch your tent at this unique park. While you can reserve a few campgrounds, most of them operate on a first-come-first-served basis.
It's also the best season for hiking and the weekends are usually more crowded. Remember, the high elevations are generally cooler during the summer, so layer up when visiting those areas. The giant sequoias' shades make exploring under the sweltering heat easy. What's more, you get free shuttle rides in the park.
Summer seems like the best time to visit Sequoia national park since you can access most areas. However, you will have to deal with human traffic. You can also visit during other times of the year, especially if you're not a crowds person. Here are some tips on what to wear when hiking in the summer.
Things to do and see at Sequoia National Park
The Giant Sequoias
The main attractions of the park are the giant sequoia trees. These are some of the largest ever found on planet earth, and they are truly remarkable to see. They're normally at least 286 feet (87 meters) tall and have a width of 133 feet (34 meters) or more. Sequoias have a lifespan of between 1800-2700 years! The trees are among the fastest-growing living organisms on the planet. The Giant Forest is the best place to view these massive trees.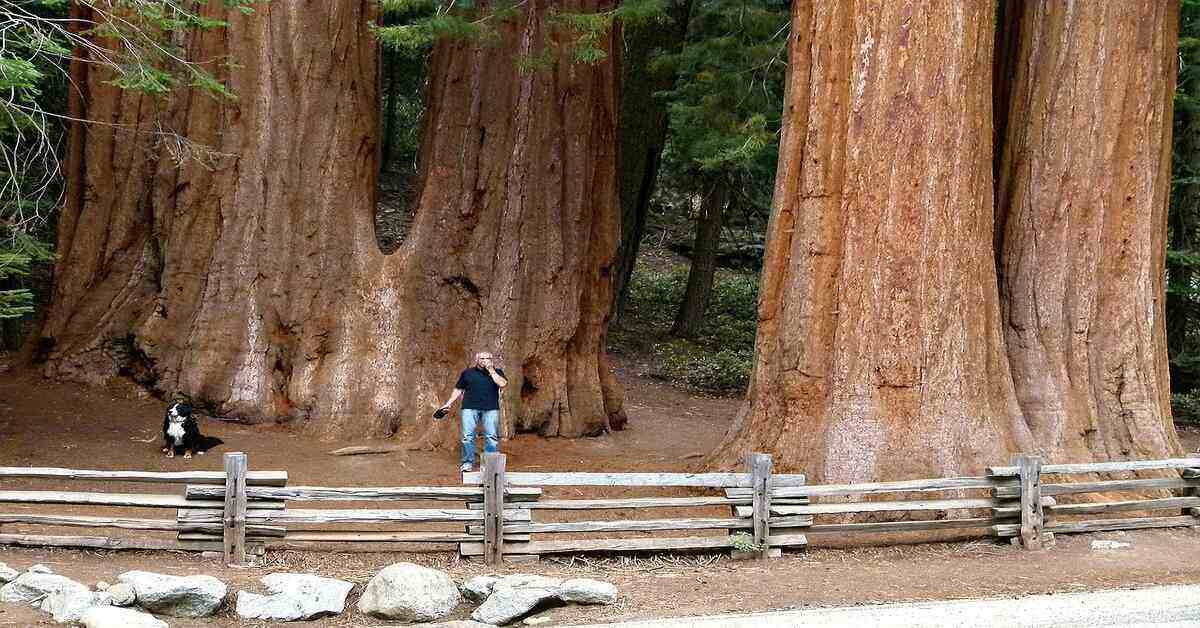 Wildlife
Sequoia is home to over three hundred different species of wildlife! You will be able to see animals such as squirrels, foxes, black bears, snakes, opossums, deer, sheep, cougars, as well as over two hundred different species of birds. The park is home to quite a few fish, including trout, bass, and various others.
A number of mammals are usually not too active during the day, but it's still possible to see them. The best time for this is when you are less likely to startle them at dawn or dusk, and there is still enough light to take pictures.
The Giant Forest Museum
The Giant Forest Museum operates every day during the summer. The museum is a great place to go if you want to become more familiar with the ecology and history of the park. You will also learn how to differentiate trees, such as distinguishing between giant sequoias and California coastal redwoods. From the museum, you can take a quick walk in the scenic Round Meadow trail. Trailside exhibits showcase the natural history of the park.
Crystal Cave
The Crystal Cave is one of the most spectacular sights at Sequoia National Park. It is a marble cavern full of stalagmites and stalactites. You will also find a wide range of mineral deposits with colors such as blue, green, orange, black, and white on the caves' walls, floor, and ceilings. Guides will walk you through the caverns explaining how these incredible formations came to be.
The Tunnel Log
The Tunnel Log is found on Crescent Meadow Road. The gigantic tree fell across in 1937, and a tunnel was cut through it in 1938. Vehicles less than 8 feet tall can pass through the tunnel, while larger ones can use a bypass road. Many visitors pose for photos on top, in front of, and below the Tunnel Log.
Moro Rock
If you are a hiking enthusiast, then the more than 350 steps leading to the top of Moro Rock will provide the perfect workout. The hike can be challenging, so ensure you carry enough water, watch over your kids, and remember to use the handrails. Take breaks as you hike to avoid getting fatigued.
You will enjoy viewing the Sierra Nevada Mountains and the Great Western divide from the top of the dome. The Moro parking lot is usually accessible during the summer, and people only need to climb from the bottom to the top. Also, there are free shuttle rides to Moro rock from the Giant Forest Museum to the parking lot in summer.
Stargazing
The Sequoia National Park is also a great place to check out the night sky because there are not many lights in the area that will interfere with your view of the stars and planets. There are often many astronomers that come to this park regularly.
Mineral King
Hikers and backpackers love the Mineral King, a glacial valley in the south of the park. It provides an opportunity to see everything from granite rocks, lakes, and waterfalls. It's also a great location for camping.
Hikes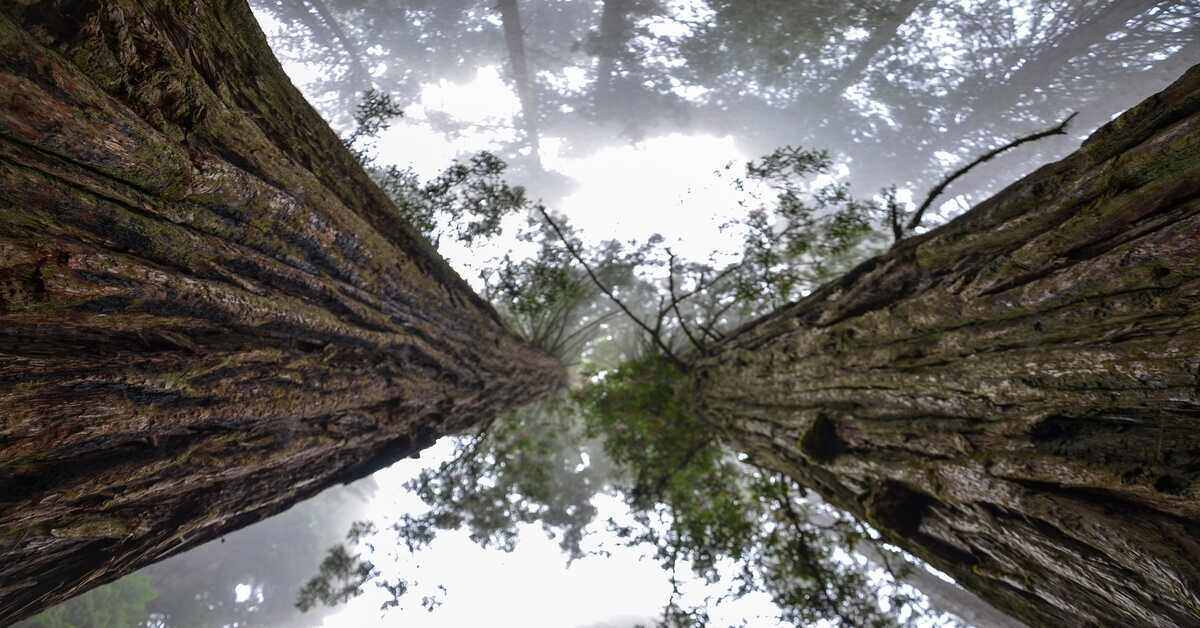 Several different hikes throughout the park will allow you to see all kinds of things. Here are a few:
Big Trees Trail
The Big Trees Trail is one of the most popular loop trails in the park. It is found next to the museum and being flat, it is easy to complete. This 1.2-mile trail gives you great views of the sequoias and the meadow, and the round trip will take you about an hour. Note that a wheelchair can access it.
General Sherman Tree Trail
This is another excellent choice. It is less than a mile long but will still give you the chance to see the largest tree on the planet (by volume) – the General Sherman Tree. Its base has a circumference of 102.6 feet (31.3 meters) and is 274.9 feet (83.8 meters) tall. The tree weighs 2.5 million pounds and is 2100 years old. The trail is half a mile down to the famous tree (you will need to walk uphill to get back to your car). There are free shuttles to the General Sherman Tree in the summer.
Tokopah Falls Trail
The Tokopah Falls Trail is a 3.4-mile round trip that will take you anywhere between 2-3 hours to complete. The trail begins at Lodgepole campground. The falls have a height of 1,200 feet and are best seen during the spring and early summer.
Congress Trail
Congress trail is a 2-mile round trip that starts at the General Sherman Tree, near Generals Highway. The rail has paved loops going through the Giant Sequoia Grove and is perfect for beginner hikers.
Fishing
Fishing is one of the most popular activities here because there are several different kinds of fish in these lakes within or near the park. Some of these include trout, bass, and catfish found in some of the existing lakes and a handful of small streams that flow through the park, such as Cascade Creek. Don't forget to bring your fishing poles with you because fishing supplies aren't sold at the park.
Camping
The park has campgrounds such as Cold Springs Campgrounds, Atwell Mill Campground, and Dorst Creek Campground. All of them have running water so you won't need to bring your own, but bring extra water just in case.
Swimming and boating
If you want to go swimming, then there are various lakes and streams that you can go to. If you are interested in going boating, the best time to do that is from June until August. There are boat rentals that can be found within the park.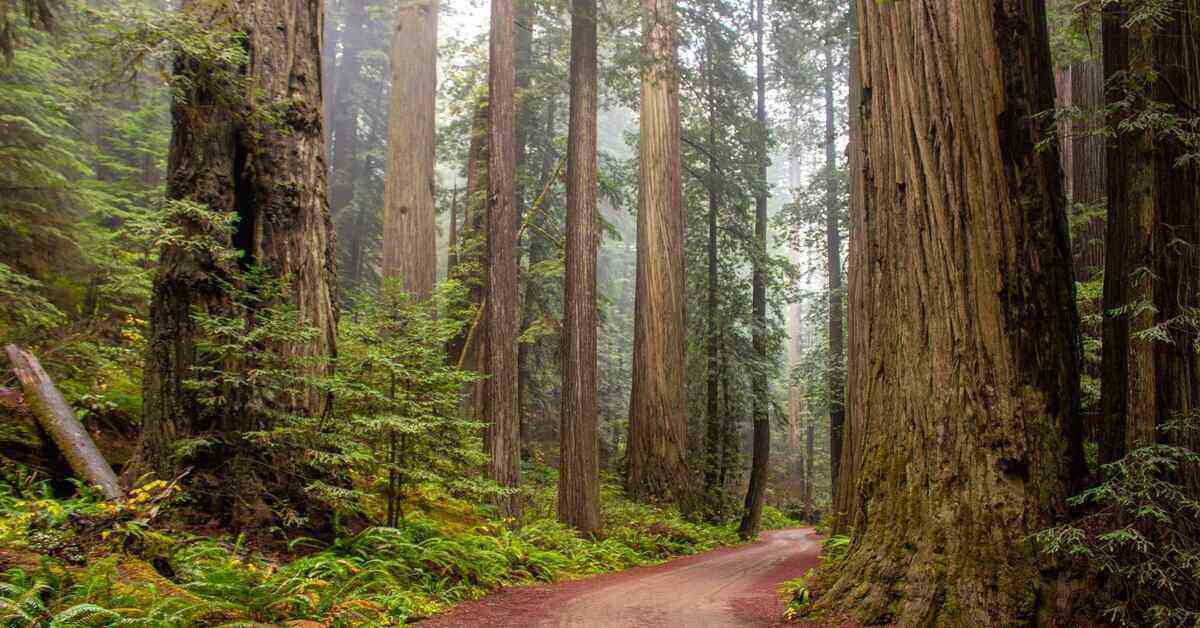 Lodging
Art and music festivals take place throughout the year at this park, so make sure that you have plenty of time before you go if you want to experience everything.
If you come during any of these times, make sure you book your lodging in advance to secure a place to stay. Most of the accommodation is within fifty miles or so of this park.
If you are going to stay in one of the lodges nearby, be sure to check it out before you go to know what to expect when you arrive at the park. If you want to a lodge within the park, then Wuksachi would be your best pick.
The lodge is near the General Sherman Tree and offers amenities such as a retail shop, conference facilities, a restaurant, dog-friendly rooms, and WiFi. The restaurant's wall-length windows provide great views of the beautiful environment outside. In addition, the room's natural décor is impressive. This is a great place to spend your long weekend or vacation.
Final Thoughts
The best time to visit Sequoia National Park is during the summer months. There are more facilities here and a greater variety of them as well. This is also the time of year when the weather is most pleasant, and it's a lot easier to see some of the animals that live here. You will be able to go hiking during this time without worrying about all kinds of dangers coming into play. If your schedule doesn't allow for a trip then, don't worry. There's still plenty to see all year long.