Camping is a great way to connect with nature and spend quality time together. But when it comes to buying gifts for your significant other, the task can be daunting! If you want to make sure that they have a nice camping trip planned out, check out this list of great camping gifts for couples:
1. Lightweight Backpack
The backpack is one of the most important items for campers. It is where you carry most of the things you will need to live at a campsite. Your loved one needs a backpack that they will be comfortable carrying around, especially if they will be going on hikes during the day. A lightweight backpack will ensure that you don't get fatigued when walking and reduce injuries caused by heavy loads.
2. First Aid Kit
Nobody wants to get injured while exploring the great outdoors, but it can be a real challenge if your first aid kit is incomplete. A first aid kit will help you treat anything from broken bones to bruises. It enables the user to treat injuries quickly and prevent them from getting worse.
A first aid kit is vital, especially when camping with kids. Some essentials include bandages, antiseptic swabs, scissors, cold pack, gauze, disposable sterile gloves, safety pins, tweezers, triangular bandages, cleansing wipes, distilled water for wound cleansing, and eyewash. Here's a post on how to treat hiking knee pain.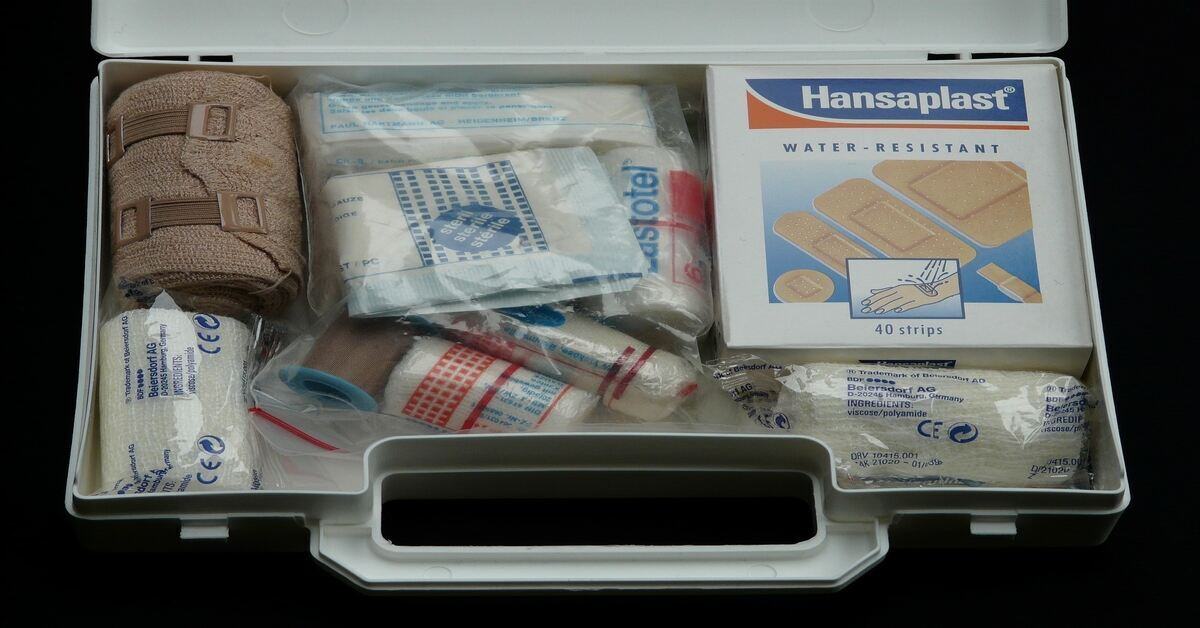 3. Portable Water Filter
It can be very difficult to carry enough water when you go on a hiking trip, especially when you do not want to add extra weight to your back park.  It also helps when your water ration runs out while hiking or camping. Portable water purifiers remove bacteria, protozoa, and sediments without adding any harmful chemicals to the water. So, with a portable water filter, you can purify and drink water from a stream, river, or lake and stay hydrated!
4. Hammock
If your significant other likes to sleep in, then this gift might be the perfect camping gift for them. Hammocks are very comfortable and easy to pack, so you'll always have a place to rest after a long day of hiking! It also comes in handy when you are camping and need to relax in the morning or afternoon. But setting up a hammock can be difficult if you're using it for the first time. Read this post on how to tie a hammock knot.
5. Master Guide Handbook to Outdoor Adventure Trips by Gil Gilpatrick
The Master Guide Handbook to Outdoor Adventure Trips is written by Gil Gilpatrick, a popular Maine guide who puts his many decades of experience in its pages. It is the ideal guidebook for people who love camping, hiking, fishing, canoeing, and hunting. You will find checklists, real-life stories, and reliable field tips in the guidebook.
6. A Coleman Sleeping Bag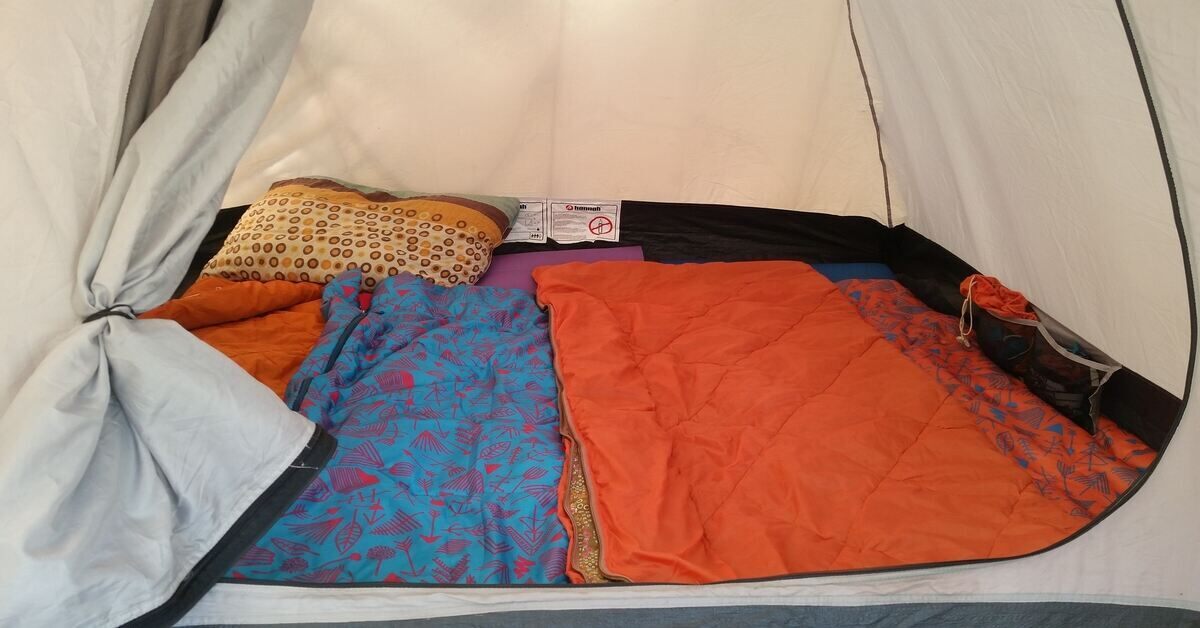 Camping gifts don't have to be expensive! This easy-to-pack Coleman Sleeping bag is made of polyester and is suitable for low temperatures of around 30°F (-1.111°C). The tricot fiber blend liner and polyester cover provide warmth and ensure users are comfortable. The sleeping bag can accommodate individuals as tall as 5 feet 11 inches.
7. GOSUN Solar Oven Portable Stove
Cooking while camping can be challenging. The GOSUN Solar Oven Portable Stove requires just a bit of solar energy to function. So, if you buy your significant other a solar oven, they will quickly cook delicious food for everybody! On a sunny day, it reaches temperatures of 550°F (290°C) and allows you to cook meals in 20 minutes. It weighs 2 pounds (0.9kgs) and can fit in a backpack, so it's perfect for camping trips.
8. Browntrek Pocket Blanket
When you're spending time outdoors, sometimes nature doesn't cooperate. This can be a huge issue if you're planning on spending multiple hours outdoors hiking, camping, picnicking, or traveling. Luckily, the Browntrek pocket blanket solves this problem! It's a lightweight and portable blanket and will keep your significant other warm throughout the day. In addition, the blanket is durable and sand-proof.
9. Wise Owl Outfitters Rain Camping Tarp
Hammocks are great, but they do have one flaw: rain! If you want to make sure that your significant other stays dry on camping trips, buy them a waterproof hammock tarp. It's weatherproof and easy-to-pack. The Wise Owl Outfitters Rain Camping Tarp also provides shade when temperatures are high, ensuring hammock sleepers and campers are comfortable.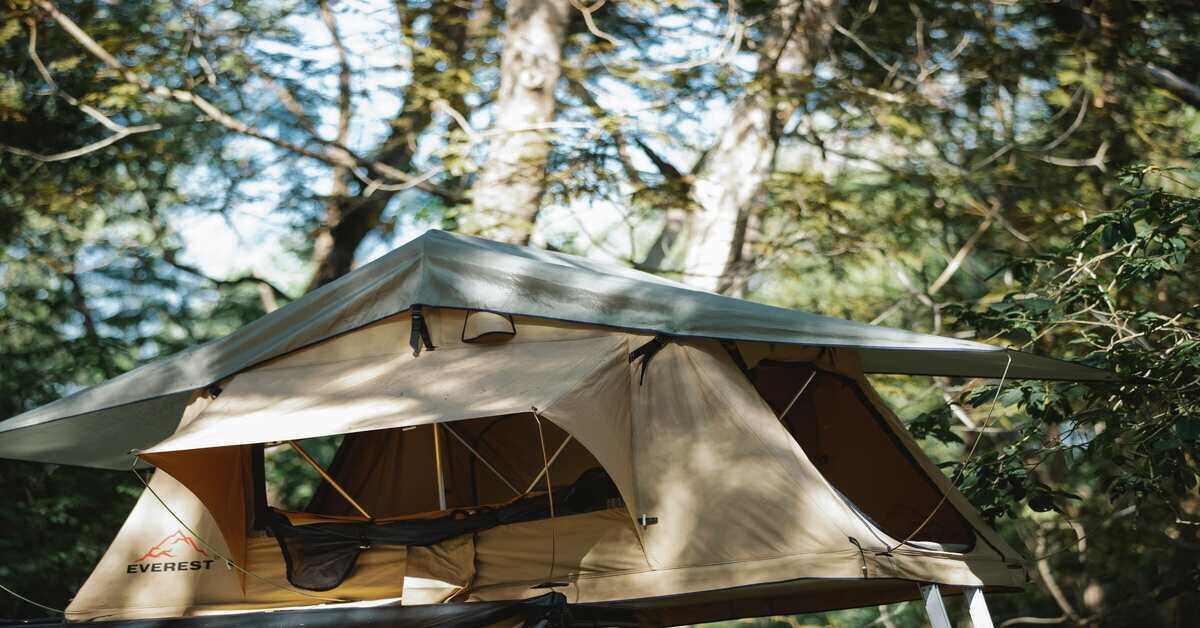 10. Bessport Two Person Tent
A tent is one of the most critical items for campers, so a Bessport 2 person tent is the perfect gift for your partner. This spacious camping tent has two doors and weighs 2.35kg (5.2lb). The two-person tent is durable and can withstand any weather. In addition, it is easy to set up and is breathable. Read some tips on how to keep a tent warm at night.
11. The Portable Propane Grill
Nobody wants to use an inefficient camping stove when they go on a camping trip! If you're looking for camping gifts that will make your lover's life easier, buy him or a portable propane grill. It makes cooking a breeze and is available in several different sizes. Check out the NOMADIQ Portable Propane Gas Grill.
12. PLUSINNO Telescopic Fishing Rod and Reel
If your partner loves fishing, then this gift might be perfect for him or her. The PLUSINNO Telescopic Fishing Rod is lightweight and easily transportable, so it's ideal for anybody who's always up for a fishing trip!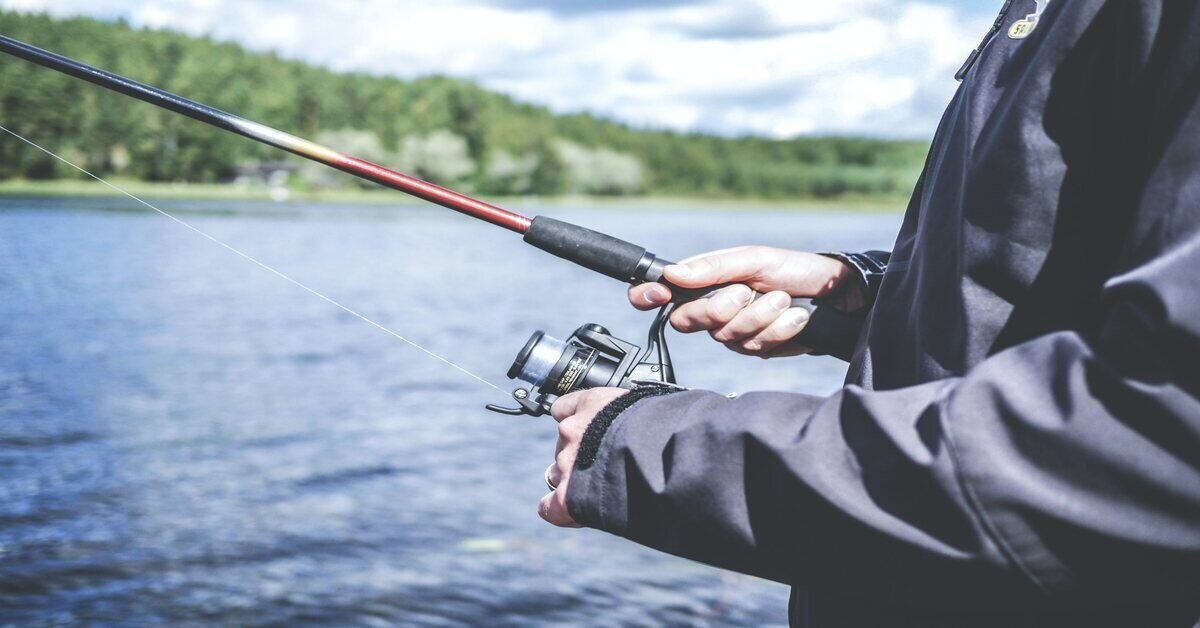 13. Ivation Portable Camping Shower
If your significant other loves spending time outdoors, then buy them a portable shower for your next camping trip. You can easily have showers wherever you are. One can use water from a container of any other available source. You can either hang up or hold by hand the lightweight Ivation Portable Camping Shower. Remember, you could also use this camping shower to clean your pet, water your garden or even wash your car.
14. Thorfire Solar Flashlight
Nobody wants to get lost in the middle of the night when they go on a camping trip! And when this happens, visibility is reduced, and you may easily get injured or run into dangerous wild animals. You do not need batteries for the Thorfire Solar Flashlight – you can crank it or put it out in the sun. Note that a minute of cranking can provide power for up to an hour. The flashlight is waterproof and durable, making it perfect for various outdoor activities.
15. Coleman Outdoor Folding Camping Table
Tableware can be somewhat difficult to transport while camping! The Coleman Outdoor Folding Camping table is an excellent choice for your loved one who loves being in the great outdoors. The aluminum folding table is easy to set up and provides enough seating space for four people. It can easily fit in a backpack, so traveling with it won't be a problem.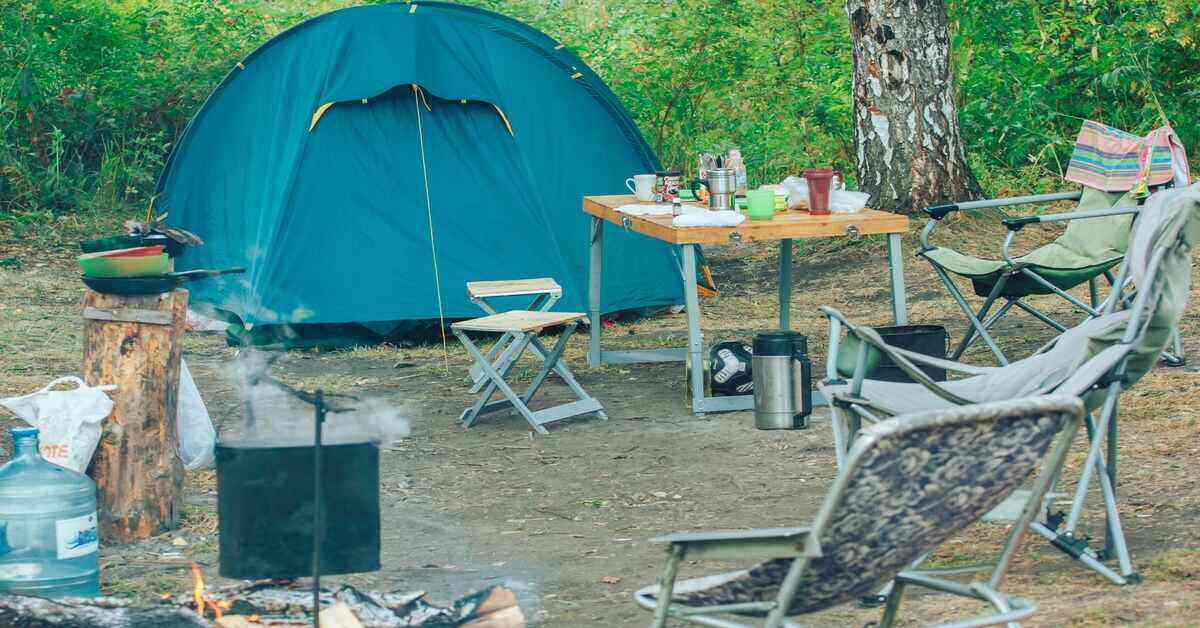 16. Alpcour Portable Camping Toilet
Sometimes, it can be difficult to find a bathroom when you're out camping. The compact Alpcour Portable Camping Toilet comes with an inbuilt flusher and is made of durable material. The material is also corrosion and rust-resistant. What's more, the portable camping table is easy to maintain.
17. Havalon Piranta-Edge Outdoor Knife
A knife is an essential item for outdoorsy activities like fishing and hunting. The Havalon Piranta-Edge is a great choice as it comes with 12 replaceable 2.75" blades. The orange handle provides an easy grip and is stain-resistant.
18. Foxelli Foldable hiking poles
Sometimes, it can be difficult to hike with a pair of standard hiking poles! Foldable hiking poles are great as you don't have to carry them around when you don't need to use them. The Foxelli Foldable Trekking Poles have a maximum extension length of 55 inches. They have flip-lock technology that allows you to adjust the poles' length easily. These aluminum foldable hiking poles are lightweight and can handle various terrains. Here's a post on the benefits of hiking poles.
19. Hiking Boots
If you like camping with your partner for days, then a pair of top-quality hiking boots will make a great gift for them. Going on short and long hikes can be a chore without good hiking boots, and you may suffer from blisters or other boot-related injuries. The SURKING hiking boots for men and women provide ankle support, keep your feet warm, and are water-resistant. In addition, they have a good grip which helps you stay on your feet while walking on uneven terrains.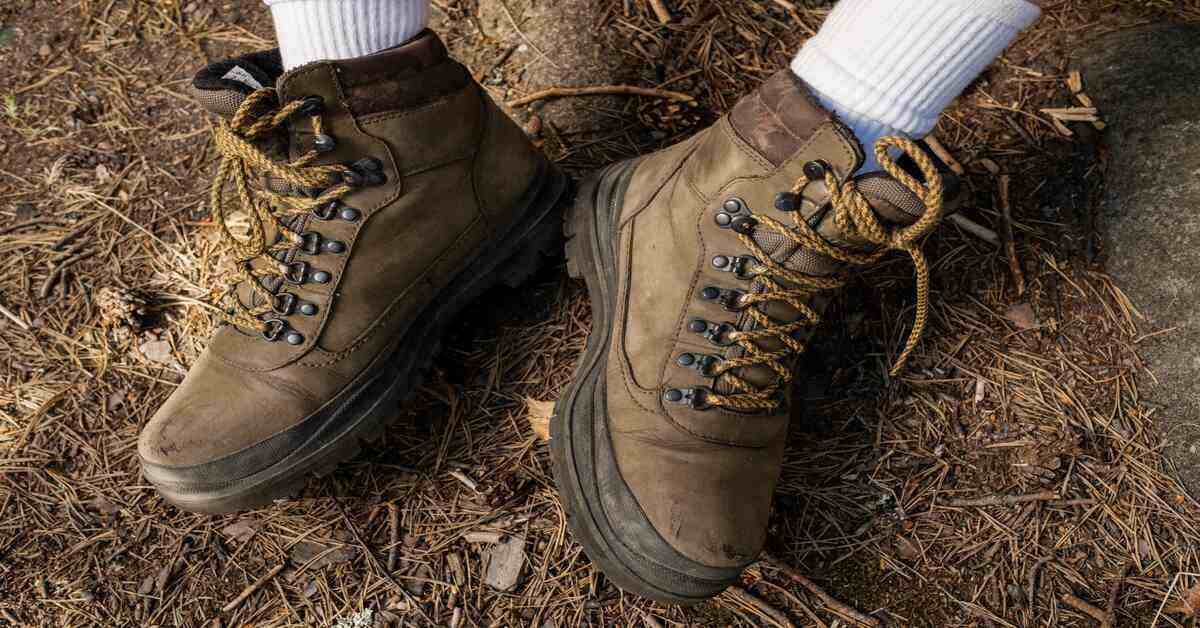 20. Vapur Collapsible Water Bottle
The 1-liter Vapur collapsible water bottle stands when full and collapses when empty, meaning you can easily carry it in your backpack. You can even carry it in your pocket. The reusable water bottle lasts long, is odor-resistant, and is easy to clean. With this collapsible water bottle, you can say goodbye to the environmentally harmful regular plastic water bottles.
21. LuminAID Solar Inflatable Lantern
Camping can be somewhat problematic if you don't have the right light sources. The LuminAID Solar Inflatable Lanterns are dustproof, shatterproof, waterproof, and collapsible. They are rechargeable via sunlight or USB, so being away from a charging point will never be an issue. The lantern contains 75 lumens of LED light, and with multiple brightness options, it is ideal for the outdoors.
22. MOSEIKO outdoor camping chair
This is one of the best camping gifts for couples. Finding a place to sit can be difficult when in a campground, so why not bring along a comfortable camping chair? The MOSEIKO outdoor portable camping chair is lightweight, durable, and comes with a collapsible footstool.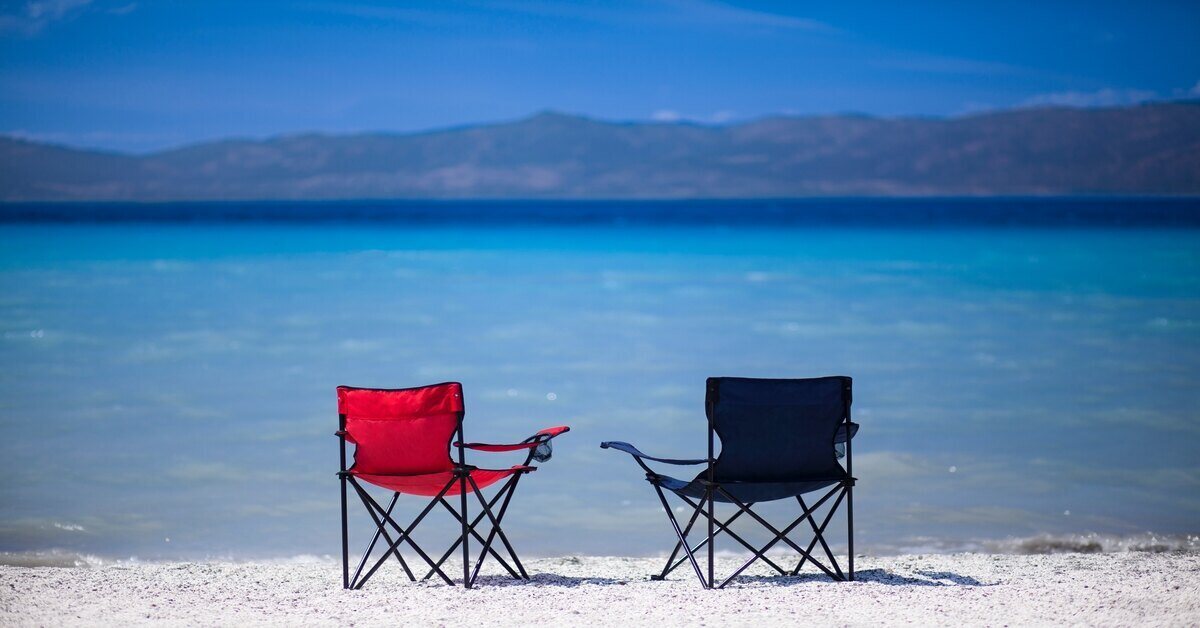 23. Kayak set
Kayaking is one of the best things to do while camping. If this is something your significant other loves doing, get them the Intex Explorer K2 Kayak two-person kayak set that comes with aluminum oars. The kayak's cockpit is built for comfort and has an inflatable seat that you can adjust. This kayak is best for small bodies of water such as small rivers and lakes. Its bright yellow color ensures you can easily be seen in case of an emergency.
24. Folding mountain bike
If your significant other loves to cycle, buy them the Hosote 26 Inch Folding Full Suspension Mountain Bike. The bike has a carbon steel frame which makes it strong and durable. Also, you can easily fold and unfold the bike whenever you need to. The biggest advantage it has over regular bikes is that it takes up less space. You can store it in the trunk or back seat of your car when traveling. In addition, the bike will not use up a lot of space in the tent. Check out the Hosote 26 Inch Folding Full Suspension Mountain Bike on Amazon.
25. Fitness Tracker
Fitness trackers are great gifts for anybody interested in tracking their fitness and make a great addition to these camping gifts for couples. The Fitbit Inspire 2 Health & Fitness Tracker keeps you updated on things like distance covered and calories burned. Aside from that, you can use it to monitor heart rate and sleep. Check out the Fitbit Tracker on Amazon.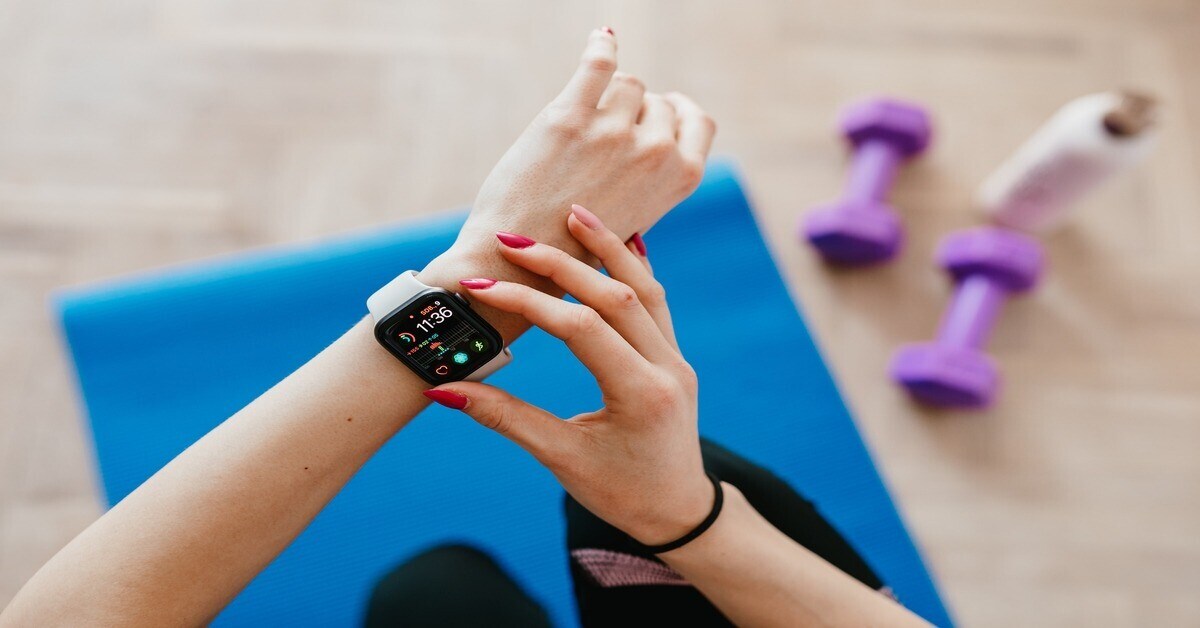 26. Round Beach Towel
One of the best gifts you can get somebody who loves to go to the beach is a nice towel. The Large Round Blue Microfiber Mandala Beach Towel is soft and dries fast. After using it, you only need to put it out to dry for a few minutes. This towel is multipurpose and can be used as a wrap-around, yoga and picnic mat, for relaxing on the poolside, as a blanket while camping, and providing shade during a hot day. It is thick but lightweight. Take a look at the Large Round Blue Microfiber Mandala Beach Towel on Amazon.
27. Portable propane heater
Camping during the winter months can be challenging because of the low temperatures. One of the best ways to heat up your tent is by using a portable propane heater. It has a maximum elevation of 7000 feet and is odor-free. This heater is designed for enclosed spaces and is safe, so you can always carry it with you when going camping in the colder months. Check out Mr. Heater F215100 MH4B Little Buddy portable propane heater on Amazon.
28. Waterproof phone case
Make sure your significant other has a great time on their next adventure by buying them a waterproof phone case. It will keep the phone safe no matter how wet it gets! This will enable your partner to enjoy activities such as boating, kayaking, snorkeling, and swimming. You can also place items like money, ID cards, and credit cards inside the case. Take a look at the Migeec Waterproof Phone Case (2 Packs) on Amazon.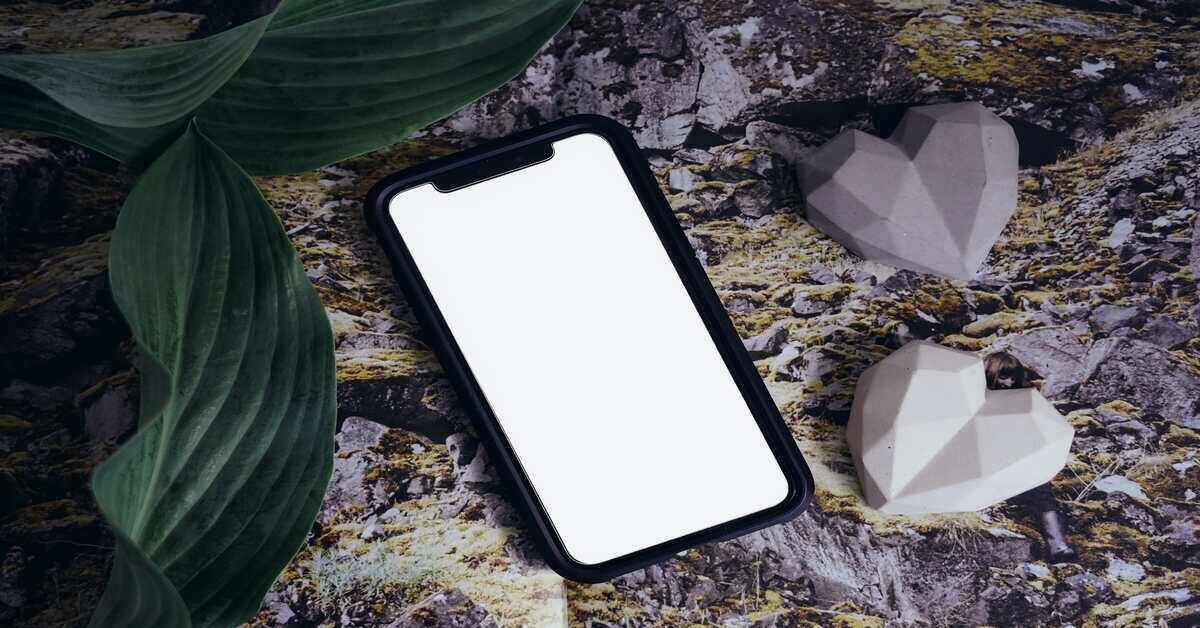 29. Outdoor bluetooth speakers
It's always nice to have somewhere to play your favorite music! Well, you can play music from your phone, but a portable Bluetooth speaker will give it a whole different vibe. The JBL FLIP 4 – Black comes with a 3000mAh battery that can last around 12 hours. It can connect to two smartphones (wirelessly) and is waterproof. Check out the JBL FLIP 4 – Black on Amazon.
30. Mini-tool set
If your significant other loves to fix things, then buying them a mini-tool set might be a good idea. The toolset might be great for your home, but it also comes in handy when you're camping or engaging in other outdoor activities like fishing. Some tools included in a toolset include a claw hammer, scissors, screwdrivers, claw hammer, and pliers. Check out the 39-piece Cartman Tools Orange Tool Set on Amazon.
31. Camping cookware set
A cookware set like this one is great for anybody who loves cooking out! It has cookware like spoons, bowls, plates, and cutting board. It ensures you won't have to take anything from your kitchen when you want to go for a camping trip. Check out the Stanley Base Camp Cook Set for four on Amazon.
Camping is a great way to spend time with your significant other and get closer. These camping gifts for lovers are perfect for any occasion, whether you want something practical or romantic. Find one or two and surprise your significant other!