For women who love hiking, a baby bump won't stop them from engaging in their favorite activity. Luckily for them, hiking is not a high-impact sport like soccer, basketball, or running. Many men will show concern when their expectant partner engages in outdoor activities that seem strenuous – hiking while pregnant is completely safe and is even recommended by obstetricians.
But how you hike makes all the difference. When you are carrying an unborn child, the body may be sensitive to some things you do. You may easily develop complications if you engage in unhealthy practices when trekking.
LEGAL DISCLAIMER: This post may contain affiliate links. If you click an affiliate link and make a purchase, I may earn a commission. Also, as an Amazon Associate, I earn from qualifying purchases.
The following tips will help you hike better when pregnant. Note that these tips are based on the experiences of women who hiked while pregnant. Let's dig in.
Carry Enough Water
It's a fact that you sweat more when pregnant. You also dehydrate quickly because of the sun's heat and the physical exertion as you walk. Thus, you will always feel thirsty and will need enough water when heading out on the trail.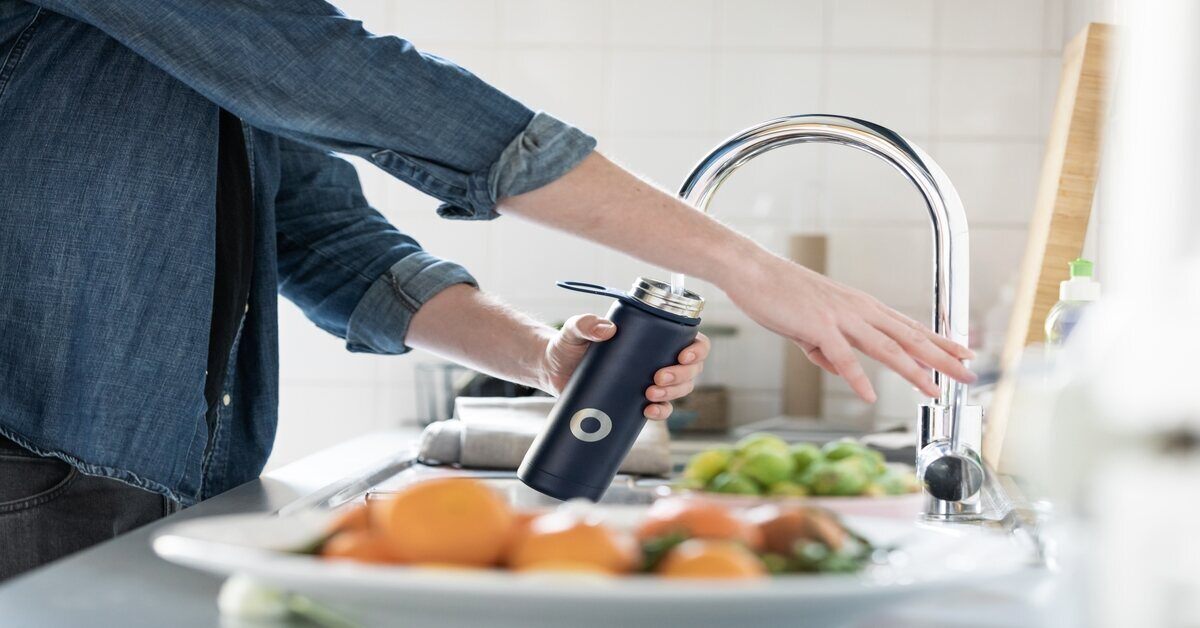 At high altitudes, your body will require more water as you adapt to the new environment. Make sure to drink some water before beginning your walk. Remember, most hikers can survive with little or no food on the trail. But if you don't carry enough water, you will be exhausted when your get back to your car or camp.
Pack Some Snacks
Food is the fuel that gives you energy and motivates you to continue walking. So, you need food to boost your energy and keep your blood sugar at optimal levels. Since you are trying to keep fit, avoid junk food.
Pack healthy proteins and carbohydrates. Some great snacks you can carry include a granola bar, trail mix, nuts, peanut butter, and a banana. If you are hiking for a few hours, space out the snacks, so you don't finish them in the middle of the trail. Ensure you eat some snacks before heading out on the trail.
Related: Tips for camping with kids
Have Hiking Boots
Regular shoes won't cut it if you are going hiking, especially on uneven terrain. It would be best if you got high-quality hiking boots as they are comfortable and have good traction. Hiking boots are also waterproof and are made of tough material that won't tear easily. A good example is the CUSHIONAIRE Women's Bixton Hiking Boots. Click on the image below to see its features.
When you're pregnant, your feet tend to swell more in the afternoon, so that's the perfect time to shop for a pair of hiking shoes. But the shoes but don't store them for the hiking day. Wear them in your home as you do your house chores to break them in. This way, they will feel comfortable when you finally hit the road.
Carry Trekking Poles
Hiking in a mountainous region can be challenging for a pregnant woman. With things like rocks and roots on the terrain, you can easily trip and fall if you are not careful. Trekking poles improve your balance as you maneuver the various obstacles you come across on the trail. It also takes stress off your knees if you are carrying a backpack or babywearing coat. Check out more benefits of trekking poles.
Take More Breaks
This is not the time to push your limits. You never know what problems you may face on the trail if your over-exert yourself. Get enough rest on the trail, even if it means stopping every six minutes. If you have a hiking partner, let them know about your situation and the importance of those breaks. You will realize that if you go at your own pace, you will enjoy the hike more.
Know the Location of the Nearest Medical Facility
As I have mentioned, you never know what might happen to you on the trail. Therefore, it is better to be safe than sorry. Understand the area you are hiking in and know where the nearest hospital is. Also, know how to get there. And if you start feeling some discomfort, head to the hospital.
Ask Your Doctor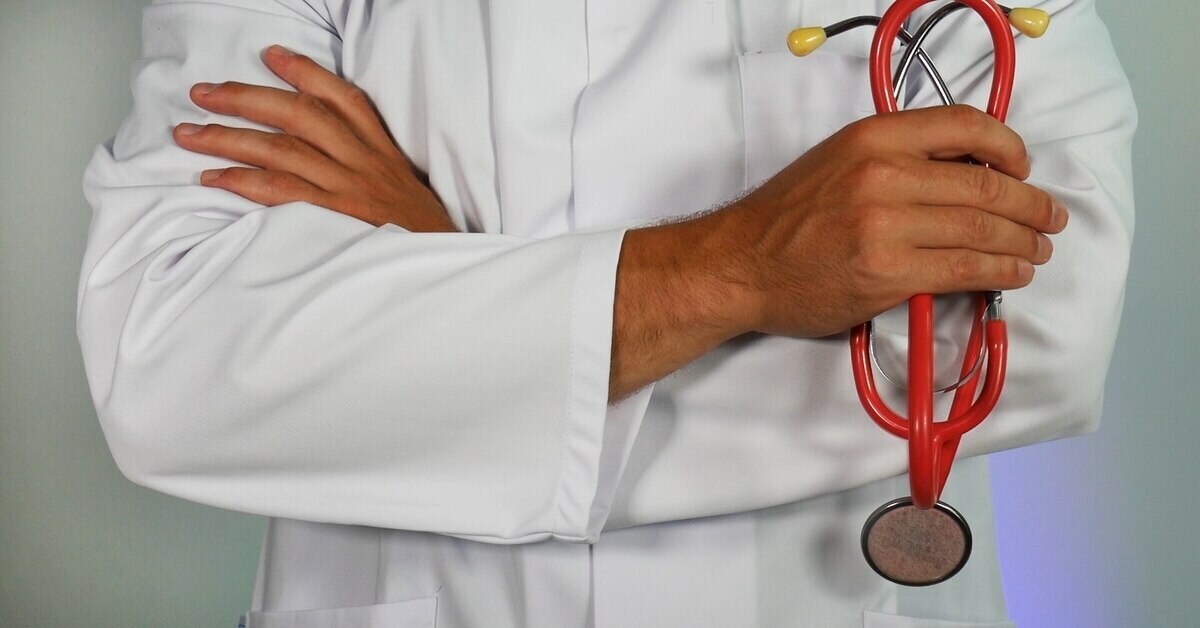 If you have been hiking for many years, the activity is probably safe, even with a baby bump. But you'd want to get the go-ahead from your OB before setting out on any trail. Why? There may be some complications that are unique to you. Your doctor will advise you on how to hike safely. They may recommend not reaching a certain elevation and avoiding mountainous terrains.
Do Some Stretching Exercises
With the added weight, you will notice that your ankles and feet are sore after a hike. The best way to prevent this is to do stretching exercises that focus on the lower part of your legs (below the knees). You can do these exercises regularly at home or even during hikes.
Pick an Even Terrain
As your belly grows bigger, your center of gravity is reduced and this increases the chances of falling. You are more likely to fall on uneven terrains containing obstacles like rocks that can trip you.
Therefore, try as much as possible to avoid rugged terrains. In your first trimester, you may easily handle difficult terrains. However, after that, it would be wise to stick to flat terrains.
There's one tip many obstetricians give pregnant women who love hiking: as long as they can keep talking without gasping for breath, they're fine. So, when you run out of breath when walking, then you need to take a break. This will help you reduce your heart rate and avoid any medical problems while trekking.
Get a Pregnancy Band
Not all pregnant women use pregnancy bands, but those who wear them report positive results. This garment provides the following benefits:
When engaging in physical activity such as hiking, the band holds the uterus in place and prevents discomfort caused by movement. Note that excessive compression of the belly may lead to issues such as indigestion.
Allow you to have a good posture. As pregnancy progresses, the stretching of core muscles may lead to poor posture. A band supports the torso and lower back; thus, wearers will strive to improve their posture.
Belly bands act as pain relievers. Many women experience joint and back pain when pregnant, which can make hiking difficult. A belly band will support your back as you walk, thereby reducing the pain.
Another benefit of bands is that they can help you heal faster after giving birth. The stretching of ligaments and muscles during pregnancy makes your core weak. Wearing a belly band can help strengthen your core and reduce lower back pain.
However, this does not mean that all pregnant women should wear a belly band. Talk to your doctor if you plan to use a band and ask if it is safe for you. Some women may have abnormal blood pressure, which means they have to avoid compression garments.
A belly band should also be worn only 2-3 hours at a time because your body shouldn't depend on it. Remember, a pregnancy belly band is not the ultimate solution to joint and back pain. Consult with your doctor to find any underlying solution and get a long-term solution.
Hike With a Partner
Hiking alone isn't a good idea if you have a baby bump, especially during the third trimester. While you can take precautions to stay safe while trekking, getting a hiking partner guarantees your safety. Ensure your partner understands that you will be walking at a slower pace and may need to take multiple breaks.
Carry Your Phone
Most hikers don't like carrying their phones or tablets when out hiking. These gadgets can distract you as you connect with and enjoy the greenery around you. But it would help if you hiked with a cellphone when pregnant.
If anything happens and you cannot find help, a phone will help you reach your friends, family, or medical personnel. To ensure the phone does not distract you, you can switch it off while on the trail. Only switch it on when you need to call for help.
Bring Sun Protection
Some women's skin is usually sensitive when expecting a baby. Hiking on sunny days exposes you to ultraviolet radiation, which can be harmful to your skin. Considering you will be out for a few hours, you need to carry sun protection.
Consider wearing clothing that covers more areas of your skin, such as long-sleeved shirts and pants. Please make sure they are lightweight so that you feel more comfortable while hiking in them. Have a hiking beanie or wide brim sun hat on to protect your face and ears.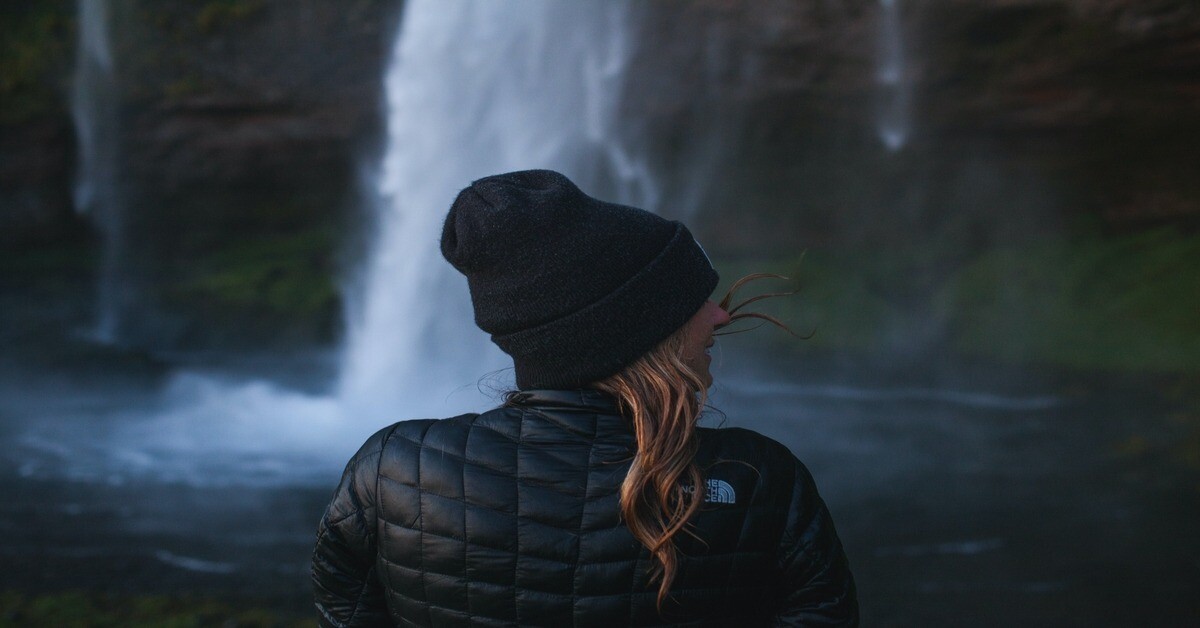 Another great option we need to mention is sunscreen. Apply it to areas of your body that will be exposed to the sun half an hour before you set foot on the trail. If you will be outdoors throughout the day, apply sunscreen after every two hours.
Reduce Items in Your Backpack
This is not the time to stuff all hiking essentials in your backpack. This is risky, particularly when you are hiking on rugged terrain. Only pack the essential items in your backpack to make your hike more enjoyable. If you have a partner, you can have them carry some of your gear in their backpacks.
Toilet Breaks
Select trails with restrooms/toilets. Once you find them, you may want to carry a map of the trail to know the exact locations of the toilets. Sometimes, your bladder won't let you wait till you reach the nearest toilet. In such situations, you will have no option but to pee on the trail.
Hiking while pregnant is great as it not only allows you to exercise but also enjoy the outdoors. Some women hike until the last few weeks of pregnancy, but others can't, which is okay. If you start feeling dizzy, fatigued, and nauseous after hiking, then it might be your body telling you to stop. Consult your OB on whether to stop or make adjustments to your hiking routine.
What are your experiences hiking while pregnant? Let us know in the comments section. If you loved this post, share it with your friends and family.