I carried a lot of items in my backpack during my first hike. Also, my short pockets bulged with gear. I must admit it's the worst hike I ever went on because the extra weight took a toll on me and I couldn't complete the trek. But when I discovered minimalist hiking, I enjoyed hikes and looked forward to them.
What is minimalist hiking?
Minimalist hiking or lightweight hiking is the art of carrying only the gear you will need on the trails. Having excessive weight when going on a hike is not advisable as it will only slow you down and make you tired quickly.
But you shouldn't look at minimalist as just another way of reducing your load. Minimalist hiking is all about helping you enjoy the greenery and the fresh air more. How often do you go out? You probably spend your weekdays at work and only get some free time to explore the outdoors over the weekend.
Minimalist hiking enables you to forget everything else and enjoy the moment. So, what does it take to make one a minimalist hiker? Let's discuss.
LEGAL DISCLAIMER: This post may contain affiliate links. If you click an affiliate link and make a purchase, I may earn a commission. Also, as an Amazon Associate, I earn from qualifying purchases.
Minimalist hiking gear
You will know a minimalist hiker by the gear they carry to a hike. Let's take a look at some minimalist hiker gear:
Minimalist hiking backpack
The backpack is a crucial element of minimalist hiking; that's why it is first on this list. Ensure that the pack is small but provides enough room for all your items. Another crucial feature is that it should be lightweight to ensure the backpack itself doesn't add unnecessary weight.
Some hikers like using hydration packs. If you are part of this group, you can fill it with water from sources such as rivers and lakes and connect it to a filtering straw. This way, you won't have to worry about wasting time purifying the water before going on with your hike.
Related: How to prevent knee pain while hiking
Minimalist hiking clothing
I understand the urge to bring your favorite clothes on a hike. Resist this urge as more clothes will only make your pack heavy. The clothes you're wearing should be lightweight and breathable so you don't feel them weighing you down. You can hike with only a pair of pants, a pair of underwear, and a shirt. If you plan to hike or backpack in warm weather, bring along some soap so you can wash your clothes each evening and wake up to fresh clothes.
Before you start a hike, check the weather patterns to see if you will need things like a beanie and a jacket. I have tried various materials but I'd recommend wool for clothing as it's breathable, meaning it won't get sticky and stinky because of sweat. Here's what to wear when hiking in warm weather.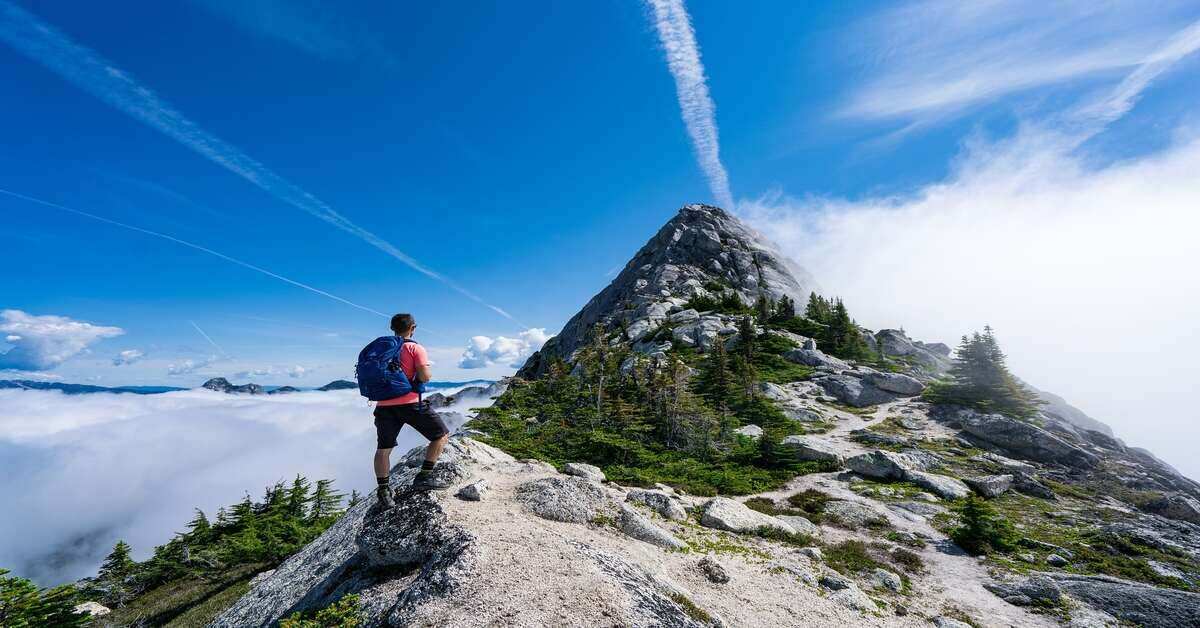 Keep in mind that quality is vital when it comes to clothes. Instead of having one waterproof jacket and another insulated jacket, you can get one with both features. It may have a higher price than most regular jackets but it will serve you on more hikes, which means you get to save money in the long run.
Minimalist hiking boots
A pair of good hiking boots is one of the best investments a hiker can make. Minimalist hiking shoes should have good traction to ensure you can walk on steep or slippery trails without falling. The boots should have good ankle support to ensure you are comfortable while walking and be waterproof. The boots also need to be breathable to ensure your feet don't get sweaty and be made of tough material so they can last long.
Water filter
One thing that most hikers ignore when packing for hikes is the weight of the water. Many people see water as an essential part of hiking and never care to find ways to reduce this 'necessary weight'. If you are going on short hikes, the weight of the water may not be significant. But when you are hiking on a long and difficult trail, you will start noticing the weight of your backpack.
Fortunately, water purification and filtration systems come to the rescue of minimalist hikers. If you will be hiking on a trail that has rivers or lakes, carry a water filter straw as you will not need to bring a water bottle. Personal water filters work for those going on day hikes as they are versatile, lightweight, and take up a small space in your backpack.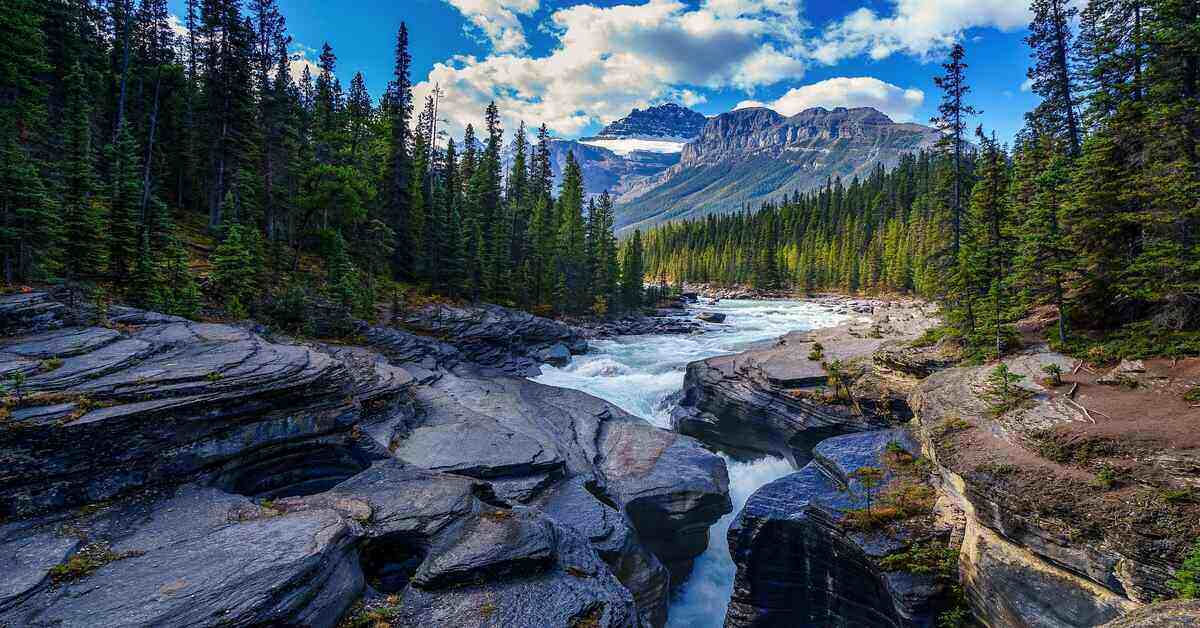 If you are hiking with friends or going on an overnight hike, it makes sense to go with a large backpacking water filter. Water purification tablets provide another way to make water safe to drink. This isn't usually necessary, but you can carry a few for emergencies; they won't be a weight problem.
Minimalist hiking tent
Hiking and camping usually go hand in hand. You may think as a minimalist hiker, you can forego a tent. But you can still carry a tent to your hike, especially if you will be hiking for a couple of days. Go for a lightweight one or two-person tent that won't add a lot of weight to your backpack. And if you don't feel like packing a tent and you're hiking or camping in warm weather, you can always go with a multi-purpose rainfly/hammock.
Minimalist hiker's food
Food will help you stay strong on the trail, especially when tackling rugged terrains that suck the energy out of you. Food like chicken may require you to build a fire to cook them and will add a few extra pounds to your pack. Some lightweight and Easy to cook meals include pasta, nuts, grains rice, and noodles.
Remember, you can reduce the weight of your food by vacuum sealing them. This is becoming a popular minimalist hiking hack that will help you reduce the space taken by food bags. The food saver bag will keep your fruits and vegetables fresh for long hiking trips.
How to vacuum seal your food:
Don't worry if your budget is tight
Lightweight or versatile gear may cost more than regular gear. But you shouldn't worry about this as you can find high quality used gear on thrift stores or platforms such as Craigslist. On Craigslist, enter your location and search for "hiking gear" or "camping gear". Also, numerous local stores rent outdoor gear at a small fee. As you can see, a small budget can't stop you from enjoying the great outdoors!
Be prepared to be a minimalist hiker
Do you remember your first day hiking? You probably packed a lot of gear and had to endure the pain of the load throughout the hike. But with time, you significantly reduced your gear. Minimalist hiking is all about carrying only the essential items. For each gear you plan to bring, ask yourself these questions:
Is it lightweight?
Is it small in size?
Is it multi-purpose?
Carry the gear if it checks the above boxes. Remember, as you strive to pack only what you need, you shouldn't leave behind important gear like a first aid kit. A great way to reduce the gear you carry is to take a survival course if you haven't already. This way, you will learn how to survive with only a small number of items. Also, it would help if you got in shape for hiking to ensure you make the most out of it.
Minimalist hiking may seem difficult at first because you won't be sure about the gear you need to buy and what to leave behind. If you have any trick or tactic you use when packing gear or hiking, let us know in the comments section!